The best sites and apps to receive faxes on your PC and mobile. Let's see how to receive faxes on email in PDF and what are the free and non-free online services.
It is possible to receive faxes online for free even if you do not have a receiving machine. Using the online services listed below you can get a free phone number to have faxes via email. There are some limitations that you can eliminate by subscribing to a subscription plan.
How to receive faxes on your PC and mobile phone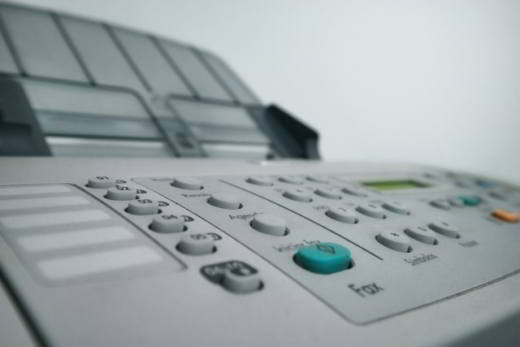 Make yourself comfortable and read the best ones carefully sites and apps to receive faxes on your PC and mobile.
Tiscali Fax (Online)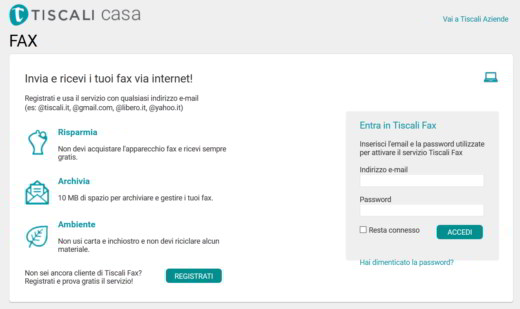 Tiscali Fax is one of the best online services for receiving faxes over the Internet. You can safely use it without having to make a telephone subscription with the operator. Thanks to Tiscali Fax you can receive faxes at no cost simply by registering to obtain a personal number to be used for receiving and sending faxes. Unlike receiving, sending faxes is subject to a fee. Received faxes will be forwarded to the mailbox, indicated at the time of registration, in PDF format. Be careful not to exceed 10MB as this is the free storage space granted by the platform.
Messagenet Fax (Online)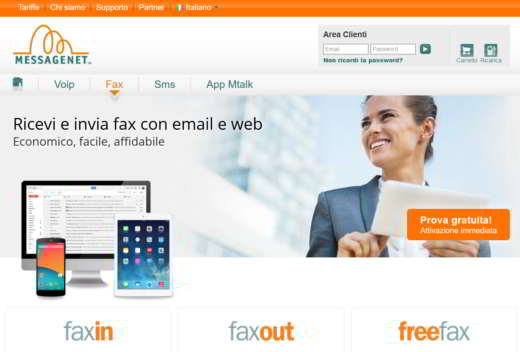 Messagenet Fax is a very famous website for receiving faxes. To use it you must create an account to have a telephone number assigned to you through which you can receive faxes, even from abroad. All received faxes are forwarded to an email address so that they can be read. The online service is free for 90 days, after which you will have to subscribe to a payment plan.
eFax (Online, Android, iOS)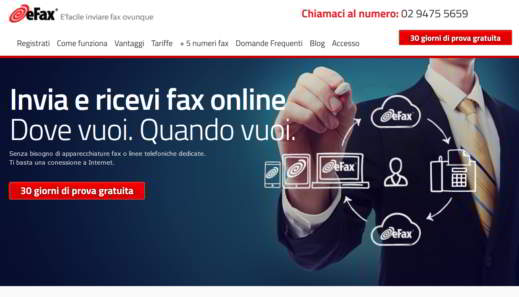 eFax is another online platform where you can receive but also send faxes. The service is paid but provides a free trial period of 30 days. The documents received can be read directly by the service or by e-mail in PDF format. eTax is also available as an app for Android and iOS to manage your faxes via mobile.
FaxApp (Android, iOS)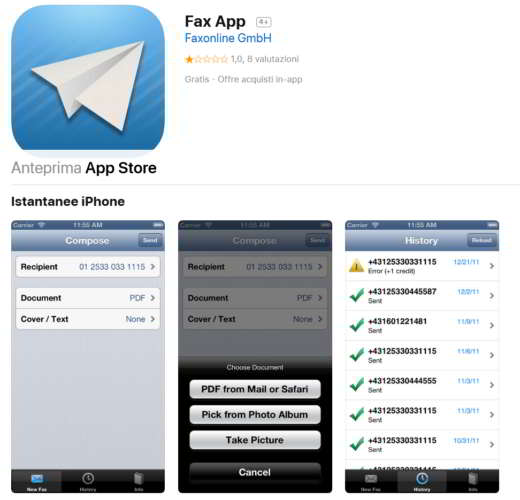 FaxApp allows you to receive any type of fax for 10 days, even from abroad, without having to insert a credit card. This is a free trial period which, in addition to allowing faxes to be received, also allows them to be sent. In both cases you can manage them via email. The app is available for Android and iOS.
Faxer (Online)
With Faxator you can receive and send faxes via the web using a personal telephone number. Received faxes can be forwarded to an e-mail address and can be sent without limits at a cost of 5 euros per month. The online service also offers a free account that you can use to send up to 10 pages.
Faxreceive (Android, iOS)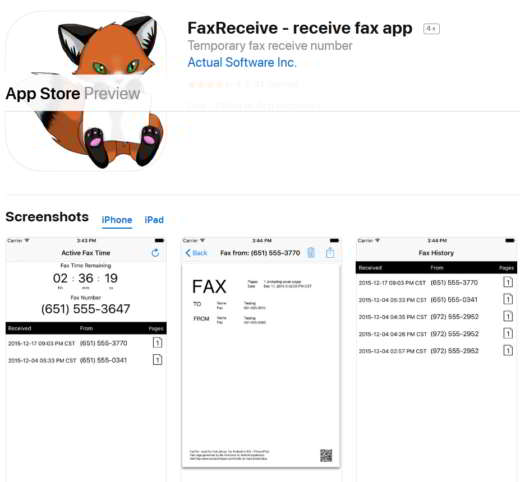 Faxreceive is an app for Android and iOS that allows you to have a personal number on which to receive faxes to consult them or download them in PDF. After a certain period the phone number will be deleted and you will have to request another one, unless you pay for a landline number.