Has WhatsApp expired but do you want to continue using it? To do this, all you have to do is pay WhatsApp by credit card or PayPal and follow the steps below.
First of all you need to know that when you download WhatsApp for the first time you can take advantage of 1 year free trial, after which you will have to pay a fee by paying a small amount of money to continue using the mobile messaging app purchased from Facebook and over the years it has become the most popular in the world.
But how much does WhatsApp cost on various mobile devices with Android, iOS, Windows Phone Number, BlackBerry, Symbian e Nokia S40 and what are the payment methods?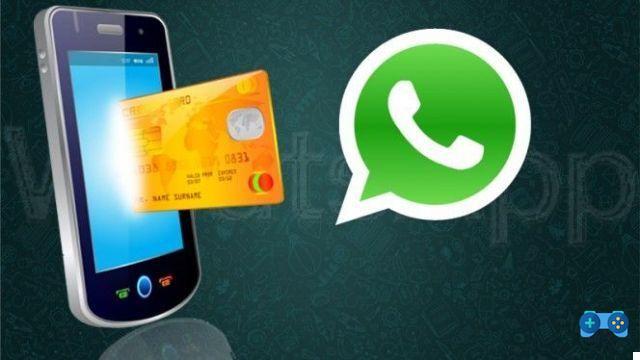 If you want to know how to pay for WhatsApp by credit card or PayPal, go to your smartphone and start the WhatsApp app.
If you have Android, open Settings> Account> Payment Info and after having ascertained the expiration of the service you can choose to renew WhatsApp for 1 year at the cost of 0,89€, for 3 years at a cost of € 2,40 (10% discount), for 5 years at a cost of € 3,34 (25% discount).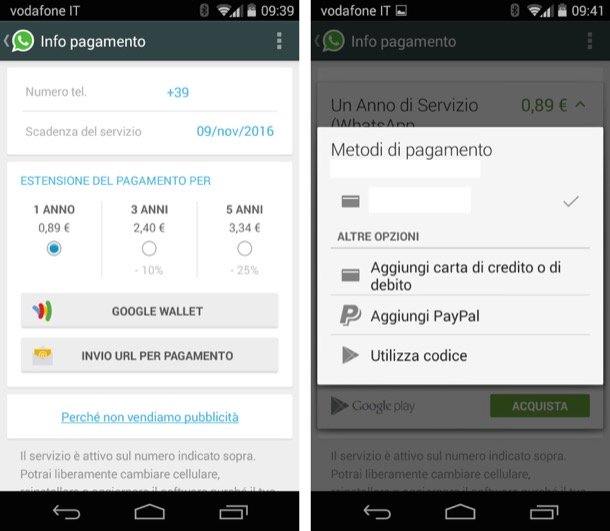 To proceed with the payment click on Google Wallet and continue with Buy Now. You can choose to pay with credit card, with PayPal or use a promotional code (e.g. gift card). It exists, then, only for users wind, also the option of payment with telephone credit only if you are connected to the Internet via 3G / LTE network.
You can also pay WhatsApp for a friend, to do this you have to go to Settings> Account> Payment Info, tap the top right menu key or bottom left menu key (for Android) and select Pay for a friend. Select the contact and proceed with the payment. Or you can pay the subscription from your PC by clicking on the button Submit URL for payment (located below) and send you the link and complete the transaction.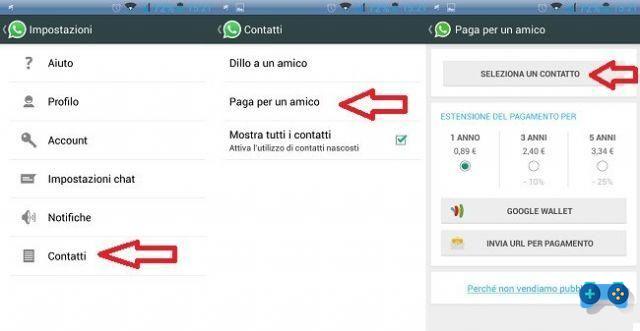 In Payment Info you can also view the Expiration of the WhatsApp service.
The above steps concern Android but still apply to all platforms except for small variations between one system and another.
If you then want to try alternative solutions and avoid paying for WhatsApp, you can consult the guide to have WhatsApp Free e Some tricks to make the most of WhatsApp!
Alejandro Crespo Martinez We are a specialized and passionate team of virtual reality. We have extensive experience in this area. We decided to create ForVirtualRealityLovers to share all our information with customers and users. We have quality information. You can find tips, guides, interviews, top products and much more! If you are curious, enter our site ForVirtualRealityLovers.com and discover the virtual world! 😉 How to reduce WhatsApp data consumption ❯
Articles related to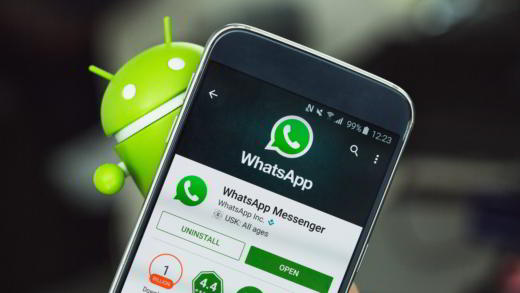 How to fix WhatsApp error codes (3108, 923, 491 ..)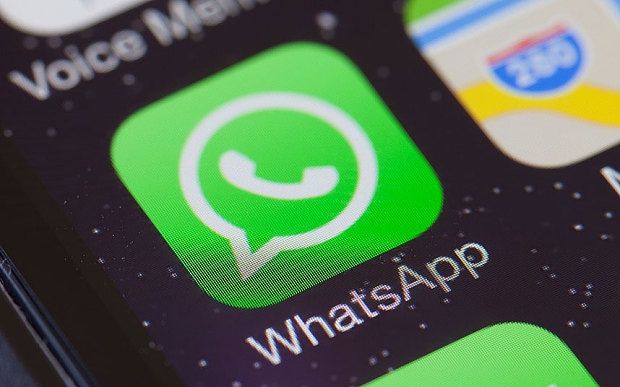 How to delete WhatsApp Status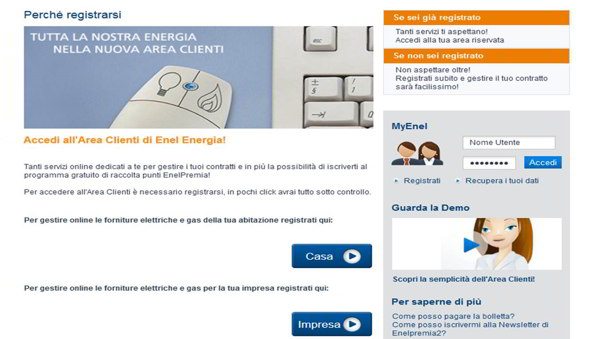 The best apps for managing households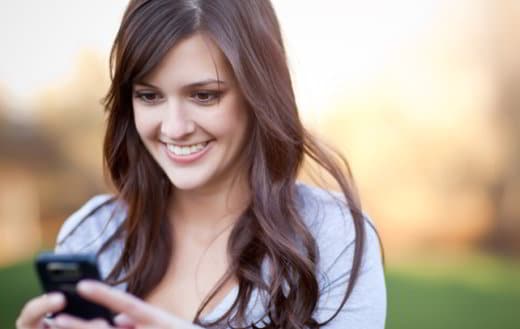 Happy Sunday WhatsApp Images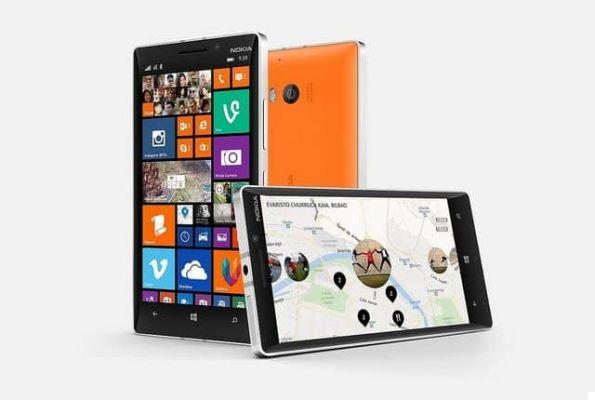 Microsoft presents Cortana and the new Nokia Lumia smartphones: 930, 630, 635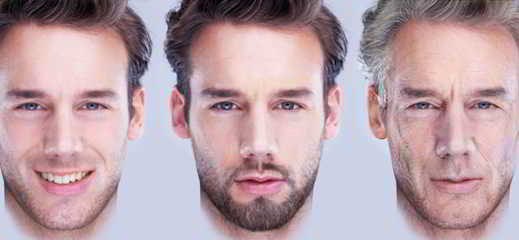 How to apply the old filter on Instagram
Add a comment from How to pay for WhatsApp by credit card or Paypal
Comment sent successfully! We will review it in the next few hours.

Telephony
The latest generation smartphones
Best free Android apps 2022
How to set the privacy of your content on Instagram
How to delete Instagram suggested posts
How to make money on TikTok
How to appoint multiple WhatsApp group administrators
How to take screenshots on Samsung Galaxy S20
Sony releases two new smartphones: Xperia Z and Xperia ZL
Meaning of WhatsApp Emoticons 2016 and how to use them
How to sell on TikTok
iOS 7: features and how to install it after a backup
Best apps for shopping online
Fastweb: how to surf away from home without consuming gigs with the Wow Fi network
How Clubhouse works: the social of voice messages
How to take screenshots on Samsung smartphones and tablets
How to transfer WhatsApp chats from Android to iPhone
The new Samsung Galaxy Note: between a tablet and a smartphone
How to remove Instagram followers
Call and send SMS for free with iPhone, Android and Windows Phone
Samsung Galaxy Note 4 the phablet ready to challenge iPhone 6 Plus
❤️Chi Sleep For Virtual Reality Lovers?
For Virtual Reality Lovers we are a team of people who aim to give you all the best information about Virtual Reality.
What information do we share?
We share everything you need to know about virtual reality, tips, prices, features, guides and much more !.
🤖What are the best virtual reality products?
We have the best information section on the best virtual reality products.



This work is under a Creative Commons Attribution-Non-Commercial-No Derivatives 4.0 International License. 2021/primerpaso.me X
Check out our best articles!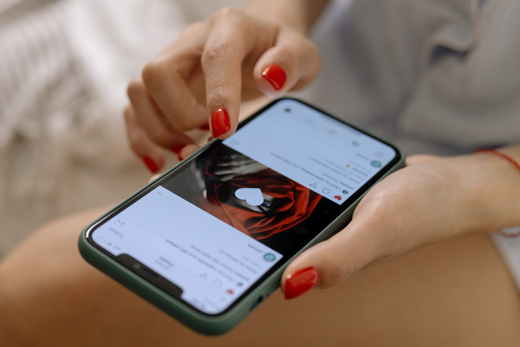 How to grow an Instagram page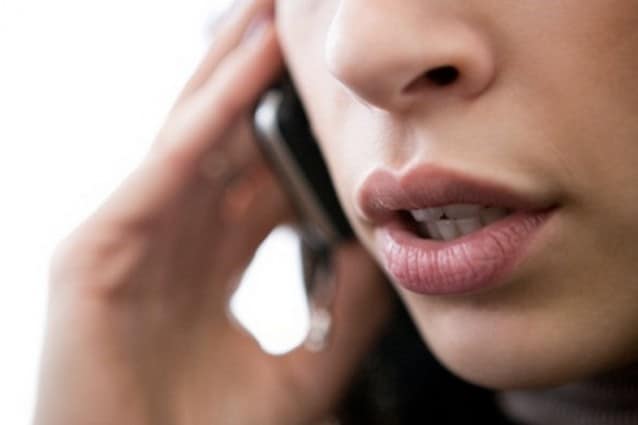 How to find out the number of an anonymous call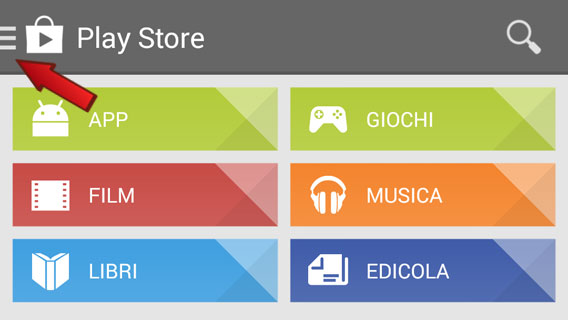 How to remove automatic app updates on Android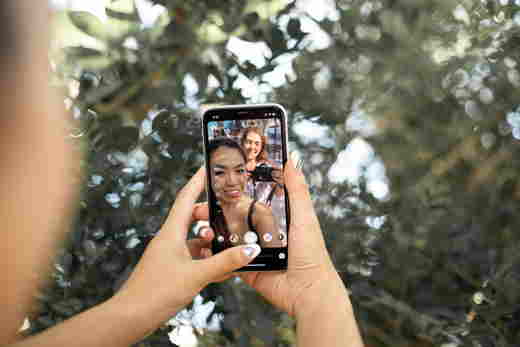 How to take photos for Instagram