Today we guide you in the use of effects of TikTok, the application that has made millions of people from all over the world fall in love. With us you will discover all the tricks and secrets to create interesting videos thanks to the effects to insert, provided by the application itself.
For the uninitiated, TikTok is an application developed in 2016, which initially took the name of Musical.ly. Now, since 2019, it has evolved into TikTok, which is a real social media aimed at viewing, creating and publishing of the most trending entertainment videos of the moment. With this free downloadable app (available for both Android and iOS), you can stay up-to-date on all the fads out there, sometimes looking at the ones that will boom later.
In short, fun is guaranteed with this brilliant online social network. The success of the app has reached such high levels as to generate new professions: i TikToker. The latter have fully learned the language of the platform, managing to use all its tools and creating extremely interesting content. Among these are the famous effects, which are capable of generating a special atmosphere for each video, making them captivating. Read on to find out how to make effects on TikTok.
The effects of TikTok: what they are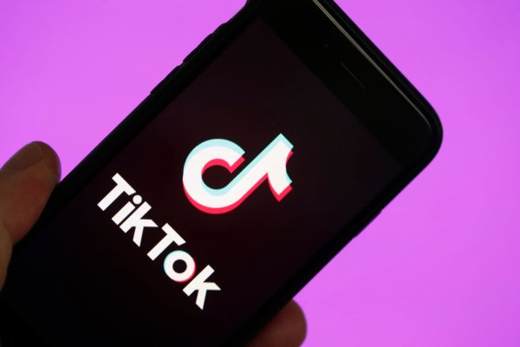 TikTok represents the app of the moment also thanks to the possibility of recording and make funny videos with quality effects. The latter are necessary to completely customize personal posts, in such a way as to make them captivating but above all conform to your own creative idea.
Effects are applied to the video once chosen and you can continually experiment to find the one that best suits your needs. They are almost magical tools offered directly by TikTok and hold the ability to completely transform any clip.
Let it be a simple one color filter (even if there is a separate category) or a true motion or graphic effect, it will seem to be a director. They are considered quite important as they manage to attract a greater number of followers and views thanks to the quality that the video assumes.
Now that you know what these fun tools provided by TikTok are, it's time to learn how to use them effectively, with the aim of increasing followers and climbing in the rankings of the most famous TikTokers. Let's begin!
Read also: How to change the voice on TikTok
Everything you need to know about the effects of TikTok if you want to grab attention and succeed with your profile
Your personal guide continues and now it really gets to the concrete: how to use these effects? When to use them? Why are they so important to attract the attention of other users? By continuing to read, you will be able to find all the answers to each question. there how to make effects on TikTok for any video.
The effects on TikTok: how to use them
As we said previously, the effects on TikTok are special tools made available by the app itself, which allow you to edit the clips with the aim of making them interesting, of great entertainment, conforming to your creativity but also to the trendiest fashions of this new social.
Learning to use the effects effectively, therefore, turns out to be quite an important operation. First, you need to create a video. To do this, just press the small button capacitor positive (+) lead whose position is exactly between the icons: 'Discover' is 'Arriving'.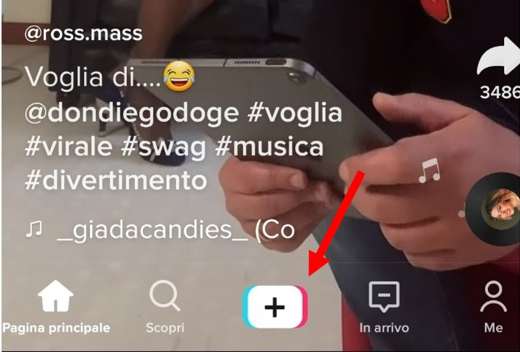 In this way, after having given consent to use the camera to record videos, you can finally start shooting your own video. There will be various keys, including the classic round red which marks the beginning of the clip. To the left of the record button, there is another one whose description is'Effects'and the icon is a subspecies of smiling emoji.
By clicking exactly here, you will have access to a huge number of effects to apply to your video.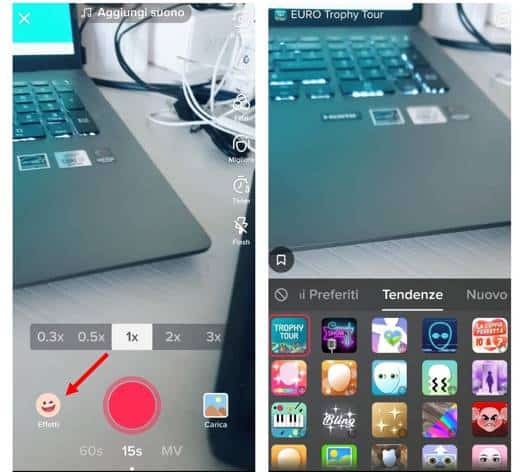 In fact, a real one will open list of effects present on the social network in question divided by category. Among those available you will find trends (the most used effects of the moment), New, RA, Fashion, Vlog, Mood, Pets e Pride.
After trying the effect that interests you most, select it and record your video and then publish it on your profile.
Another way to find an effect is by scrolling i followed or For you. Here you can find video with the name of the effect visible below. Click on it and press the button Register (the one with the camera) to start recording with the selected effect.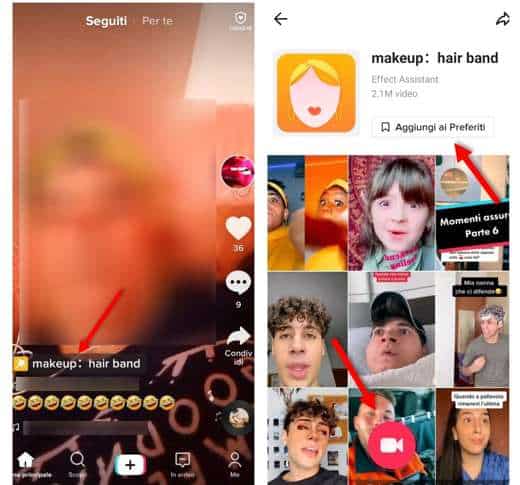 In case you can also press on Add to favorites, to be able to use it again for your other videos.
Now that you understand how to make effects on TikTok, another action is suggested. Before you immediately start recording with the chosen effect, it is important to perform another operation, which, perhaps, takes some time.
It is the proof of effects. Let's try to understand more together.
Try the effects of TikTok - that's why it's important
The effects of TikTok are many and it is often difficult to choose the most suitable for that particular situation. Especially if you are not an expert but rather you are a beginner, it is worthwhile first of all to try some of them.
To say all is impossible, but it is highly recommended to test several to better understand both how it works, your tastes, and the most suitable style for the clip to create. It does not necessarily have to take a whole day: ten minutes are enough to do some small tests. Obviously it is not mandatory to do this, but it is a tip that will help you a lot in choosing the best effect. When you notice a particularly interesting effect, it is always better to add it to your favorites, otherwise you risk losing it forever given the large amount of the latter.
Once you have carefully tried several of these, you can safely continue creating a video whose content must be highly entertaining and not at all boring or repetitive.
Which is why it is vital to enter effects on TikTok
One of the main questions is to understand why it is so important to apply certain effects on the clips being created. The answer is very simple, but also relevant.
The effects on TikTok allow, first of all, to make the contents quite interesting. A static video, especially if generated by a new user, will not guarantee too many reactions from the public and, consequently, getting noticed will be very complicated. Another reason is found in trends. Most of the effects present on the application are developed based on the new fashions circulating on the social network.
This means that when a user wants to watch movies related to a certain fashion, it will be easier for you to become famous. Basically, especially at the beginning, it is advisable to adapt to the most varied trends of the platform, so as to apply the appropriate effects, attract new followers and climb the rankings. As an initial step it is almost a must if you intend to obtain a precise reputation within the platform.
What are the most well-known trends and effects of the moment
On TikTok there are several fads to follow, which are constantly changing. The coolest ones of this period would seem to be: Lyp Sinc, Transition, Clone and all kinds of vocal effects.
Lyp Sinc consists in synchronizing the lip with sounds, speeches and songs.
Transitioninstead, it concerns a sudden change of clothes.
Clone, with which it is possible to split. It's not a bad idea at all to start with these fun effects. Thanks to the latter it will be easier and easier to attract new followers and fill a role within the TikTok community.
Other interesting ones are: Shake, Waterland e Distorted face.
Read also: How to make TikTok change look
We have revealed all the secrets to making videos with effects that can be truly captivating. Now you should no longer have any doubts about the how to make effects on TikTok. Start your journey on this nice (and brilliant) social network and become a TikToker professional!