You are wondering how to install TikTok on IOS & Android (practically)? Read our TikTok installation guide now. 3 minutes of reading.
If you have heard of TikTok or maybe you are just curious to discover this fantastic new digital reality, you will surely want to know how to install the app and above all understand if it can be a procedure within your reach or if you should give up immediately.
Luckily for you to sign up for the e install TikTok on your device is something absolutely feasible and simple, also thanks to our practical guide we are sure that in a very short time you will be able not only to sign up, but also to become famous by making perfect TikToks.
Take some time, take a seat in your favorite chair and read on to find out how to become part of a community that boasts millions of people around the world.
Are you ready? Let's begin.
TikTok installation guide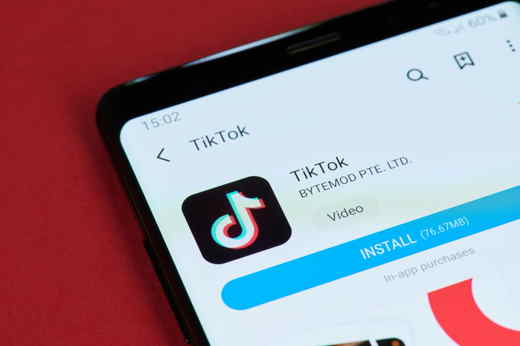 How to install TikTok do you think it could be a procedure for a single mobile operating system? Do you have an iPhone and are you afraid that TikTok is only available for Android or the other way around?
In this case you can rest assured, TikTok, in fact, is a compatible and downloadable app for both Android for both iOS without any difficulty.
And in anticipation we also answer your next probable question: no, there is no need to incur any cost for the download, TikTok is absolutely free!
Now we will explain to you in detail how to install TikTok in the simplest and clearest way possible according to the device in your possession.
Read also: How to register on TikTok
How to install TikTok on Android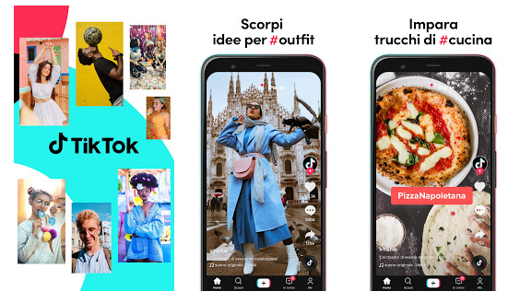 In order to install TikTok on your Android device, first you will need to locate and start the Play Store, which is the internal system app through which to search and install apps.
If this is your first time holding an Android device in your hands, know that the Play Store is easily identifiable thanks to its recognizable colored triangle icon.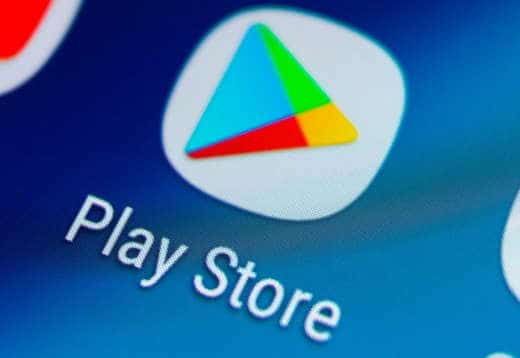 After starting the Play Store, go to the search bar at the top of the homepage and use the keyboard to type "TikTok"And then press the search button and start the actual search for the results. This last button has an icon that resembles a magnifying glass.
Now look at the results obtained, the first result will be the one you will have to take into consideration, this is the official app of the platform. In case you get numerous results, don't be afraid to make some mess, just look at the number of downloads made to clearly understand how the application that counts the most total downloads is the one you are looking for.
Now click on the result of your interest and then proceed by pressing the button Install and wait until the completion of the procedure, usually consists of a few seconds, of course, based on the speed of your data connection.
After the installation has been completed and the TikTok icon will actually be present inside your device and you will finally be sure that you have installed the app correctly.
How to install TikTok APK

In the rare case that your device does not have the Play Store, it does not mean at all that you have to give up using the service from the start, you just need to use an alternative method.
First go to the Settings of your device and locate the entry Safety and privacy o Biometric data and security, after clicking it continue by clicking on Install sconosciute app. Now all you have to do is give your consent to the installation of third-party apps by moving the lever from Off to On.
This functionality allows you in practice toinstall third-party apps that are not available in the Play Store or to brilliantly solve the problem due to its lack in the device. If you use the browser Firefox, just select it and put on ON the voice Allow from this source.
To get the TIkTok apk file, avoid all sites of dubious quality that could reserve viruses and risks for your security. Contact only certified third-party stores recognized by the vast community of its users.
With Aptoide, for example, find the latest version of TikTok in downloadable APK format by following the instructions indicated:
Through the search bar of the site act in the same way, type the item "TikTok"And identify the main result, then carefully look at all the available versions and make sure you download the latest version which will be the most up-to-date and complete with all the features.
At this point you just have to click on Download and wait until it is completed, the file will be downloaded to your device.
Now via a file manager locate the downloaded app, it will usually be contained in the folder Download, and click on it. From now on the procedure will be similar to that of a common app on the Play Store, you just have to click on Install and wait until completion, that's all!
How to install TikTok on iOS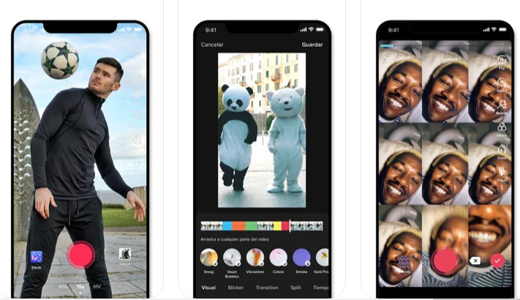 How to install TikTok if you have an Apple device with a proprietary iOS operating system? Nothing could be easier, let's see how to do it!
Similar to the procedure for Android, your first step will be to locate the App Store. If this is your first Apple device, know that the App Store is easily located by the feature icon with the shape of the letter A..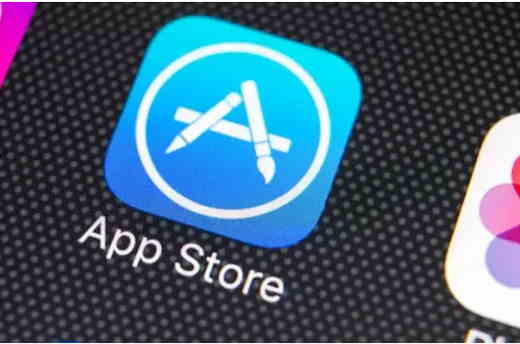 Start theApp Store and immediately go to the search bar at the top of the homepage and type the word "TikTok".
The first result obtained will be the one of your interest, after pressing the corresponding icon click on Get, confirm the download with your Apple ID password and wait until the procedure is complete. If you do not intend to use the confirmation password, you can also count on the Face ID or on touch ID.
Wait for the installation to finish and when the TikTok icon pops up among those installed on your device, it means that the procedure has been performed correctly.
Read also: How to download videos from TikTok
How to install TikTok on PC
Would you like to have the convenience of using TikTok, being able to count on the user experience that a PC can guarantee? Are you wondering if it is really feasible to be able to install TikTok on the PC you usually use? Let's see if it's possible.
How the TikTok website works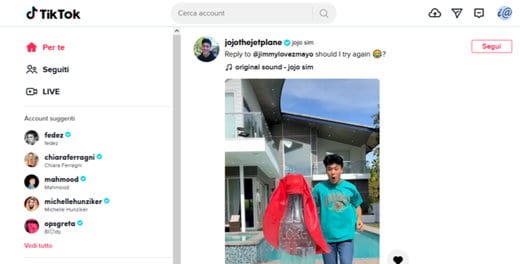 To date, the TikTok platform is available as an app for Android and iOS mobile operating systems and as a TikTok website. Unfortunately some functions are only available in the App, such as creating videos, applying effects and so on.
If that's not enough for you, there is an ingenious way around this limitation: using Android emulators for PC. The most famous is definitely BlueStacks.
How BlueStacks Works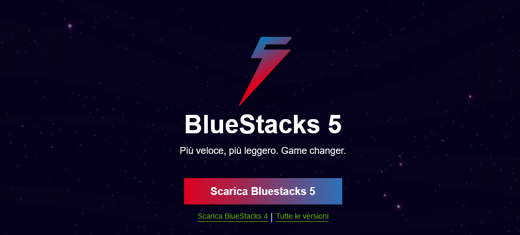 To date, such software can only replicate Android development environments. As for iOS, however, the limitations present tend to make it a more closed system and on which it is more difficult to operate.
Android emulators for PC there are several, but if you intend to try one, surely the most suitable choice is to turn to a renowned product certified by the many years of experience of all its users.
One of the most famous is certainly BlueStacks. To download it, you just have to go to its official website and you will notice how, already on the homepage, there is the direct button "Download BlueStacks"Which will allow you to download the software.
However, if you have an operating system other than Windows, for example macOS, or you want to view all the available versions, you will have to click on the item Support (above) and find the one you like.
Click on the executable file and download while waiting for it to complete. Then click on the icon to start the installation procedure and customize it according to your needs.
After starting the software you will immediately notice how it will seem to you to have your smartphone or tablet in front of you. The Android environment is in fact emulated to perfection as well as all its functions.
After logging in to your account by entering the usual data you already use for your mobile device, locate the Play Store icon, start it and type "TikTok".
Exactly as we showed you before, click on Install, wait for completion and start using it as if you were in front of your smartphone or tablet, easier to do than to say!
For more information on BlueStacks, I suggest you read our guide on How to install and use Android on PC.
How to install TikTok for adults
How to install TikTok for adults is a question you could ask yourself if you prefer to tack on content not suitable for minors, but we are sorry to have to inform you that an adult version of this app does not currently exist.
TikTok is a unique app that can be downloaded for free and available for both Android and iOS. However, it is true that registration under the age of 13 has recently been made impossible with immediate blocking of the account for any offenders.
All content published on the platform must necessarily follow the guidelines of the community, however if your interest is to prefer more adult content, we certainly recommend that you do not rely on current trends and rather opt for small realities. niche where you will have more chances to find what you are looking for.
How to download TikTok without registering
How to install TikTok without registering it seems an impossible undertaking, perhaps for someone, but not for us! Now we explain what it means and how to do it.
In case you still want to take a look at the TikTok profile of your favorite actor but at the same time do not want to install TikTok neither on your mobile device nor on your PC, you can take advantage of the solution we offer.
Simply using the internet browser. Just open the search engine (Firefox or Chrome) and type the name of the star whose profile you want to see followed by the words TikTok. For example "Jim Morrison TikTok".
Among the results obtained, the official profile of the desired tiktoker will appear. At this point you will have to click on the relevant item to open the internet connection. In this way you will also have the possibility to continue viewing all the contents via the web. Easier than that!
Now that you understand how to install TikTok on your Android and / or iOS device, why not come and take a look at our guides on the subject that will allow you to fully enjoy the experience of using TikTok?
For more information read our guide: How to access TikTok without an account.