To install an alternative App Store to Google Play on Android or any other App not present in Google play, the option must first be enabled Unknown sources located in Settings of the device under the tab Safety. This option allows you to install apps other than the official store such as those of alternative stores.
The next step is to get hold of the .apk file required to install the new store. How to download aptoide: if for example you want to install Aptoide, you need to open your smartphone browser and connect to the aptoide.com.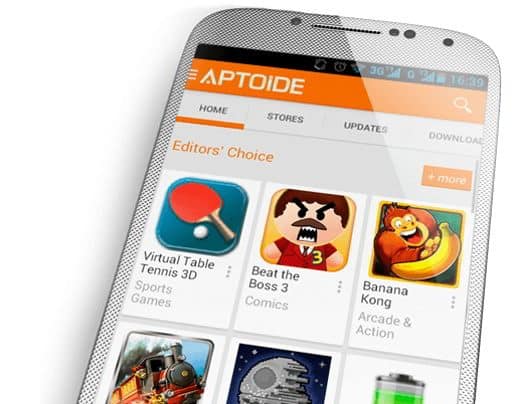 Then you tap the button install Aptoide: the download of the Apk file is started automatically.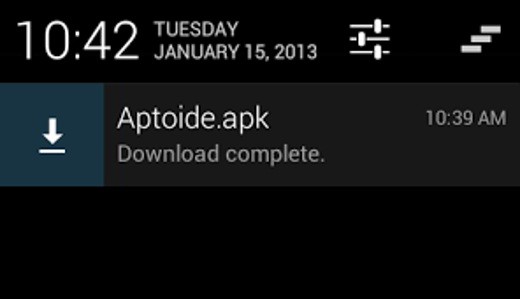 With a File Manager (like Astro, Root Explorer or CX File Explorer), on Google play there are a lot of them, you go to the folder where the store .apk file was saved (usually it is the Downloads folder). Just tap it to start installing it on your device.
If the option Unknown sources is enabled, at the end you will find the new store among the smartphone applications.
How to install an app store on Windows Phone and iOS
If for Android there is the possibility of install an alternative App Store to Google Play, For Windows Phone the only alternative store to the official one is DevStore8Download it This Page. To be able to use it you need to have a terminal unlocked with Interop-Unlock, WP Root Tool e XAP Installer or a Custom ROM, while for iOS the alternatives are varied. The store unofficial best known is certainly Cydia, which is installed by doing the jailbreak of the device. On Cydia you can find all those apps that have not obtained Apple's permission to be published on the App Store. Through jailbreak you can also install illegal stores from which you can download paid games and apps. Among these are: AppCake, AppAddict.
The alternative solution to jailbreak is to register with a few euros on the site Regmyudid.com your iPhone as a developer device and then use the apps iSignCloud e AppAddict to install the cracked content.