You have one smartphone Lumia and have you discovered that the Windows store does not have many applications? Unfortunately, Microsoft pays for the delay with which it has launched into the mobile phone market compared to Android and iOS, which offer over a million applications and games.
However, there is a solution to overcome this gap: install Android Apk app on Windows 10 Mobile. Like? Read on and you will find out how to install Android App on Lumia smartphone with Windows 10 Mobile.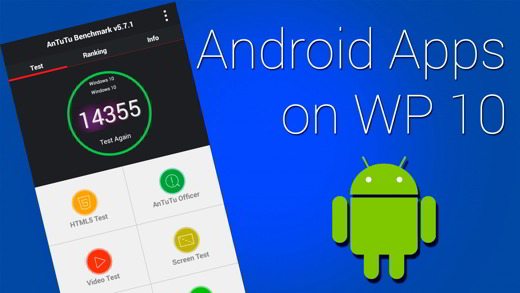 Through a service called Windows Bridge, the Redmond company, offers developers tools to port Android and iOS apps to Windows 10 Mobile, using the same source code.
Through these tools it is possible to create a tool for install Android Apk apps also on Microsoft devices with Windows 10 Mobile.
The first thing to do is download the app Windows Insider on your Lumia. When finished, start it and tap Get Preview Builds choosing the installation mode Slow and confirm with Accept.
After updating the device with the Technical Preview on Windows 10 Mobile, download the file APKToWin10M Installer.msi useful for installing the tool on the computer APKTOW10M.
Now connect the PC to the smartphone via USB with Window 10 Mobile and then go in Settings> Updates and Security> For developers and select Developer mode by activating the function Device discovery.
Start the tool now APKTOW10 already downloaded and click on English. Select Connect via USB and from your smartphone click on Associate to get the code to enter in the field Code.
Click on Connect and wait for the connection of the mobile device to the tool. When the message appears Device is already Connect, drag the file . Apk of the Android app in the pane Dear Here and click on install.
Wait for the app to install and you'll see a message when it's done Installation performed.
Among your apps on your Windows mobile device you will also find the one you just loaded with the trick indicated above.
Attention the explained mode does not work with all apps, but we might as well try.