How to do the free trial on Netflix. A detailed guide on how to get the free trial month.
By registering for the Netflix service you can take advantage of a one month free trial to watch unlimited movies and TV series, even in HD quality, on any device such as a computer, smartphone, TV and tablet. You just have to offer "as a guarantee"The details of a valid credit card or PayPal account.
Immediately after, if the service does not satisfy you and you do not want to have your subscription automatically activated starting from the following month, just cancel everything from your account control panel before the 30-day trial expires.
Be vuoi scoprire how to do free trial on Netflix Keep reading.
Also take a look at: Netflix arrives on October 22, here's how it works.
get 30 days free trial with Netflix you must first access the streaming platform by connecting to the official page of the service. The browser will automatically detect the country you are connecting from by adapting its language. Click on Start your free month and on the next page choose one of the three available plans:
Base at 7,99 euros for 1 profile and SD quality
Standard at 9,99 euros for 2 profiles and HD quality
Premium at 11,99 euros for 4 profiles and 4K quality.
Scrolling down, to start the free month you must enter an e-mail address and choose a password of at least four characters, and then click on the button Sign Up.
Enter the payment method by choosing between a credit card or a PayPal account. After entering all the details of the type of payment, press the button Subscription begins. At this point your account has been activated and you can use it for free for one month on any device.
When will you connect to Netflix it will be possible to choose the type of account with which you are logging in to the streaming platform. If you want your children to use it, you can select Kids (unsuitable content will not be accessible), or choose your personal profile.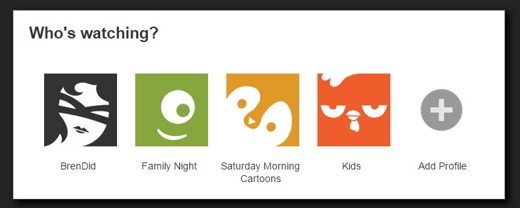 All contents are available in the original language, therefore in English. You can set your preferred language for movies and TV series by going to your Account to set the audio and subtitles in Spanish.
The chosen plan, in these 30 day free trial with Netflix, it can be changed at any time by going to the Account menu.
If you do not want the Neflix subscription to be renewed automatically at the end of the trial month, by deducting the cost of the service from your credit card or PayPal, go to the section Account and click on Cancel subscription.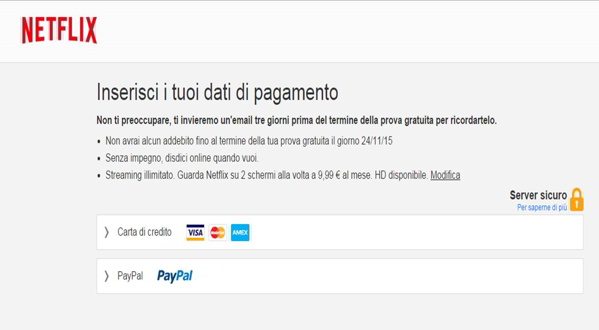 It is possible to take advantage of a new month free in case you have another credit card or PayPal account.
To get a month of free trial with Netflix you can also sign up for the service through the apps, available for iPhone, Android e Windows Phone.