How to delete a Twoo account with users migrated from Netlog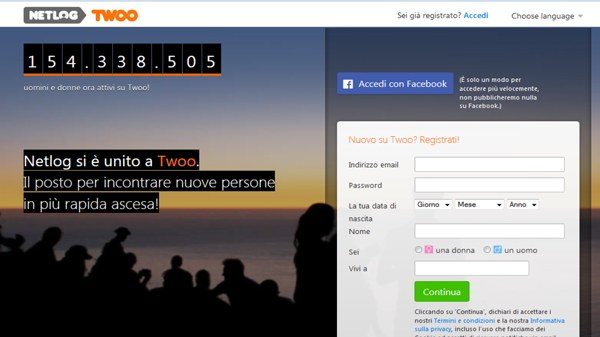 Netlog it was a site where you could create your own web page and extend your network of contacts by posting thoughts, videos and music. It was also possible to join groups of people called clans and add widget to identify the number of users logged into your profile. The most popular feature was the ability to put your photo on Home and thus gain considerable visibility.
To date Netlog no longer exists. In its place you will find Twoo a social network similar to Badoo, with also a premium version (unlimited account) to access all the photos of blocked profiles. The more you enrich your profile, the more it will be seen by others.
The passage of Netlog to this new platform has naturally created many problems for old Netlog users, who have automatically found an unsolicited profile in Twoo and have seen their mailboxes invaded by spam emails. different from the former Belgian social network, and many former Netlog members are trying in every way to cancel their account not only from Twoo but also from Netlog.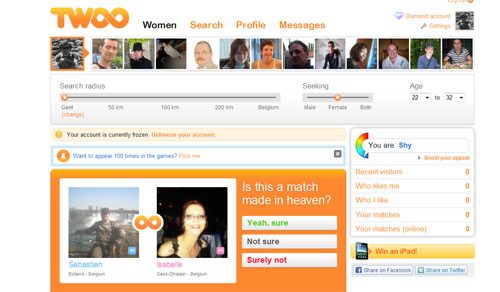 If you want to know how to delete a Twoo account with users migrated from Netlog read on below.

permanently delete a Twoo account the first step to take is to login with your old credentials, by entering emails e Password. Right after you can delete a Twoo account with users migrated from Netlog in this way:
Click on the arrow at the top right next to the Profile item.
In the menu that appears click on Settings.
in Settings, Choose Account and then top right Edit.
Among the various items you will find Account status: to choose from Clear account.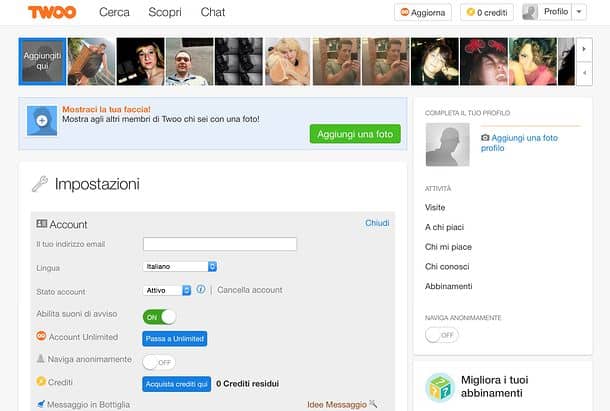 Twoo will ask you to hide your profile or reset it from scratch. Continue by clicking on the bottom right, on Continue with the deletion of your profile.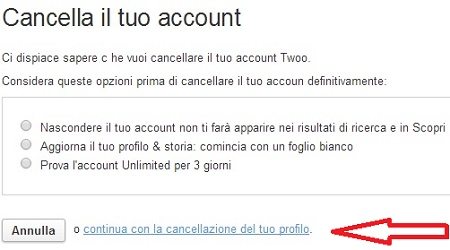 Finally enter yours Password and click on Cancel your account.
If everything worked out perfectly, Twoo he should have deleted your account even if he will try to persuade you to stay on the social network, offering you alternative proposals. All you have to do is do not respond to these offers and do not log in again.
In this way you will say goodbye not only to Twoo but also to your old Netlog account.