Do you want to know how to make a filter for your Instagram profile? Let's talk about an operation possible thanks to Spark AR Studio, a platform that allows users to create augmented reality effects to apply to Story Instagram and Facebook, Messenger and Portal.
As of 2019, anyone can achieve with this tool filter Instagram online, obtaining unique and personalized results.
AR (augmented reality) filters are computer-generated effects that are superimposed on the real-life image viewed with the camera, for example, within Instagram Stories, an AR filter alters the image by adding a certain effect, both for the front and rear cameras.
It should be noted that there is a difference between Instagram filters for photos and filters AR, as the former change the image quality with a click, the latter add interactive elements to the Stories.
Create an Instagram filter for Stories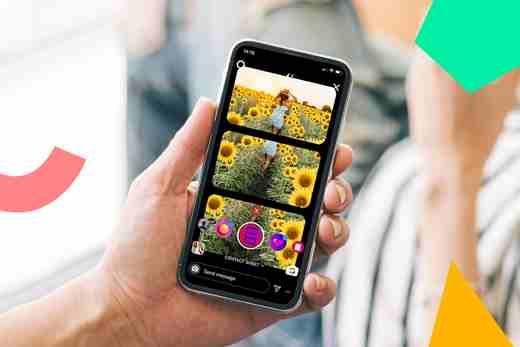 Spark AR Studio is a tool that allows you to create Instagram filters and effects on PC, but it could be a bit complex to use, especially if it is the first time you enter the world of visual design and 3D modeling.
For this reason we advise you to read the Spark Ar Studio guide, to get an idea of ​​the program interface and all the tools available to create Instagram filters on PC. You can take advantage of this free platform for Windows, Mac and Android and iOS mobile devices by downloading it from this page.
How Spark Ar Studio works
With Spark Ar Studio you can create your own Instagram Stories filter with or without the use of the code thanks to the Patch Editor, the integrated graphical interface, very simple to use and which allows users to animate and manipulate three-dimensional objects and various textures.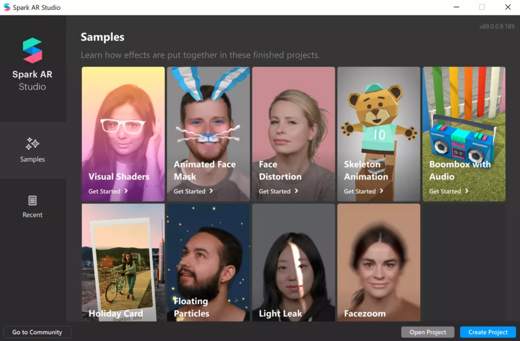 If it is true that this software has been designed to be user-friendly, the procedures for using it must be carefully studied. Facebook has decided to make some available useful tutorials, some of which will help you create an effect face mask for instagram.
After creating your custom face mask to apply to the Instagram Stories, you will have to upload it to the social network. From the software click on the item Fillet and then Export, choosing the folder where you want to save the filter.
Obtained the format.arexport, you need to open the Spark Ar Studio HUB, log in using your Facebook credentials and then choose the item Charge Effect. Alternatively from Fillet you can choose the item Upload and do everything automatically.
At this point, you will have to choose the platform on which to upload the filter, in this case Instagram and click on NEXT. Enter a filter identifier logo for Instagram Stories, accept the legal agreement and choose the item Charge and goes on. You will need to upload a small video lasting up to 15 seconds, in which to add the created Instagram mask effect.
Read also: How to make Instagram Stories
How to download new Instagram Stories filters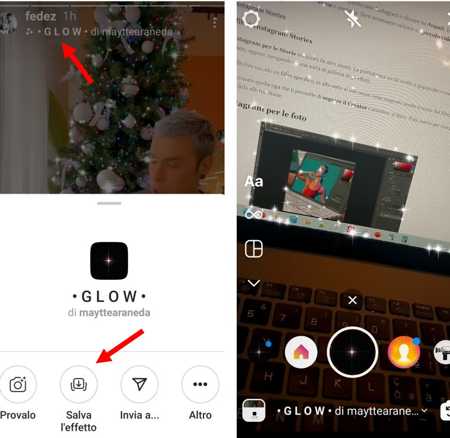 You can also download Instagram filters for Stories made by other users. The social platform provides a tool to get new filters by following the users who use them, or by browsing a sort of effects gallery.
When a user publishes a Stories using a specific filter, the name of the filter used and its creator are also shown at the top of their name.
To download the filter you need to select the line that allows you to follow the Creator and access the filter. You can use it for a trial, or, you can save it to your favorite filter list and apply it to your Stories.
Create an Instagram filter for photos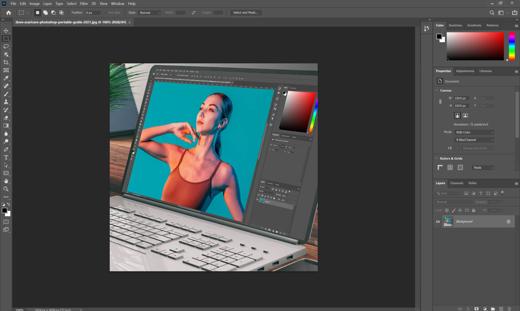 To create an Instagram filter for images to be uploaded, you can use software such as Photoshop that allow you to make changes to photos and apply effects and filters.
To create the Instagram effect for PC for your photos to be uploaded to the social network, you will need to get the program. Photoshop is available for free for one proof of 30 days, and you can download it from this page.
Realize the Instagram filter with Photoshop it's not particularly complicated, especially if you are already familiar with the program.
Once the photo is uploaded to the work screen, via the items Fillet e apri, you will be able to create Instagram effects by working on the layers and use all the tools provided by Photoshop to modify and improve the images.
You can create your own effects from scratch, apply photographic filters, retouch the hue, the contrasts, vary the color of the filter, change the brightness and all possible adjustments.
At the end of your Photoshop work, you will have photos with gods filters for Instagram unique. You just have to upload the images to your posts or Stories and share them.
You can also use any other photo editing software, there are several very good free solutions, which have nothing to envy to the more expensive programs for professional editing.
Other useful articles
How to see Instagram Stories anonymously
What to do if Instagram doesn't upload photos
Best apps to increase followers on Instagram