Does your smartphone always have a low battery? Is it the second battery you buy but every time you find yourself with a dead phone? Then it is necessary to run for cover and find a solution. In this guide I will reveal to you how to save battery consumption Android, iPhone e Windows Phone explaining what tricks to adopt, all you have to do is keep reading and take a few minutes of free time because you will not necessarily have to buy a new smartphone.

Tricks for smartphone battery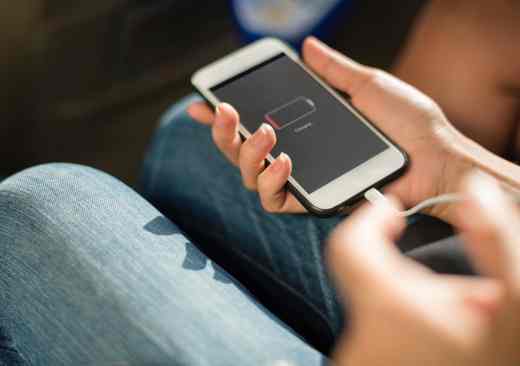 Save battery on iPhone, Android and Windows Phone it is possible through five precautions.
1. Disable apps that drain battery

There are many apps that continue to run in the background even when not in use. Yet there is a solution to disable all those apps you rarely use.
Android: go up Settings> Applications> Application Manager, select the app and press disable to close the background app.
iOS: if you have an iPhone you can deactivate an app in the background by double clicking on the button Home, and then swipe upwards starting from the App window.
Windows Phone: If you have a smartphone with Windows Phone, you can reduce battery consumption by holding down the back key for a long time. Tap on the X of the apps window and disable the ones that are currently running.
2. What are the apps that consume battery

To find the apps that drain battery you need to browse your smartphone.
Android: click on Settings> Battery (or Energy) and, if you have a Samsung click on Consumption Battery o Battery use, if you own a Huawei click on Energy consumption in the background. Attention, for messaging apps such as WhatsApp that need energy, to understand their consumption you will have to disable the energy saving function from Energy saving mode app.
iOS: if you have an iPhone you can learn about the apps that consume battery from Settings> Battery. It will be easy for you to view all the apps listed by consumption.
Windows Phone: stop on Settings> Power Saving Mode> Usage. From here you can activate or block the background use of the Apps.
3. Activate the power saving mode

If you are noticing on a daily basis that the battery runs out quickly then you should turn on the power saving mode.
Android: stop on Settings> Battery (or Energy Management)> Energy Options or Settings> Battery> Energy Saving and select on disabled to switch to Activated.
iOS: fai tap su Settings> Battery. From here you can manually activate the power saving mode.
Windows Phone: go up Settings> System> Power Saving Mode and turn on the switch to set the item Keep the power saving mode active until the next recharge.
4. Manually upload incoming emails
Another effective system for save battery Android, iPhone and Windows Phone and avoid logging in via the function Push to the e-mails received, but manually open the app that manages them, or better still view the messages only at certain times of the day. This solution will save you energy and avoid fast battery drain.
Android: go up Settings> Accounts & Synchronization and remove the check mark on the item Automatic synchronization. Or from the control panel of the device step on Synchronization to disable it.
iOS: stop on Settings> Mail, Contacts, Calendar> Data synchronizationthe. Disable the feature Push and set on Manual, opening e-mails.
Windows Phone: stop on Settings> Accounts> Accounts for Email & App and select your account. After tapping on Management, Settings for synchronization, proceed to set to Manual the voice Open new emails.
5. Turn off GPS
The GPS function is used to locate your position via satellite. It is very useful when using the navigator but only in that case, so I would avoid keeping it active. To deactivate it, you need to:
Android: swipe your display from top to bottom to enter the control panel section and disable the voice Geolocation o Location.
iOS: stop on Settings> Data Protection and disable Location Service or provide consent for some exceptions through the list of Apps, by selecting the item Only in case of use.
Windows Phone: stop on Settings> Applications> Maps and turn the switch on or off Use my location. Even in Windows Phone, applications and sites that want to use location data must be authorized individually.
Other useful articles

Best smartphone with long-lasting battery
How to calibrate iPhone battery
How to calibrate Android battery