Have you recently changed your phone and after installing all the apps, did you notice that there are no names in the WhatsApp chat, only numbers? Well, the problems might be different, but I'm sure by the end of this reading you'll be able to figure it out. What I can advise you, for the moment, is to read this tutorial carefully so that you can find a solution to your problem.
I don't see contact names in WhatsApp chat, it is a problem that could occur when the messaging app most used by the Spaniards does not have the permissions to access your phone contacts or when WhatsApp has failed to synchronize with your phone contacts.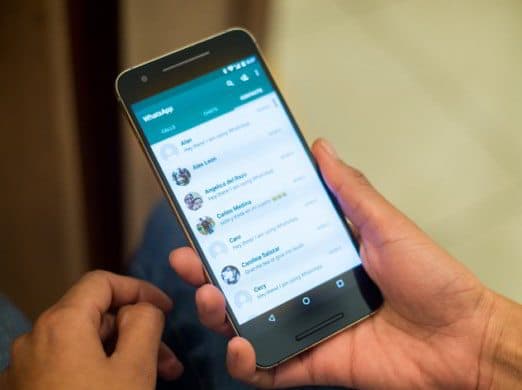 1. You must know that WhatsApp reads the contacts in your phone book and also checks who uses it. If in the WhatsApp Chat you only see the phone numbers and there are no longer the names of the contacts in the chat, then you should try to perform the following steps:
Make sure you have the latest updated version of WhatsApp.
Go in the Settings of the mobile device and press on Cloud e Account > Account.
Select WhatsApp> WhatsApp and check if Synchronize Contacts has the switch on ON. In case turn it on.

Press on Menu (three vertical dots)> Synchronize now.
Check if the problem is resolved.
2. Check if your mobile device is preventing WhatsApp from working properly:
Go in the Settings Device > Applications> WhatsApp> Permissions and check that all permissions are enabled.
3. Other checks you can do are:
apri WhatsApp i went his Chat> Menu> Settings> Contacts, put a tick on the item Show all contacts.
4. If WhatsApp has full permissions to use the contacts on your mobile device, the problem may be that the contacts come from a source that WhatsApp does not have access to. Obviously WhatsApp is not able to use the information regarding the name and surname of your contacts saved in the SIM. To solve, do this:
apri Phonebook> Menu> Settings> Set / Export Contacts> Export Contacts> SIM card.
5. WhatsApp is unable to associate the name with the phone number, as it does not include the international prefix. By adding +39, the international prefix for spain, the contact will also be associated on the messaging app.
6. If none of the above solutions solved your problem. Try uninstalling WhatsApp and downloading it again from Play Store or App Store to reinstall it again.