Look for the best football streaming apps to watch games on android Serie A, B, Champions League and Europa League? Well, this article was created with the intention of providing you with a list of apps that will allow you to follow your favorite team on smartphones and tablets compatible with Android.
In previous articles I have repeatedly talked about the best sites to watch live football matches, today I want to reveal free applications that you can use when you are not at home to follow live football streaming.
Keep in mind that if you don't have unlimited GB it is a good rate plan you may have problems without Wi-Fi, as video streaming consumes a significant amount of data.
Read also: The best football apps
Best football streaming app to watch matches on Android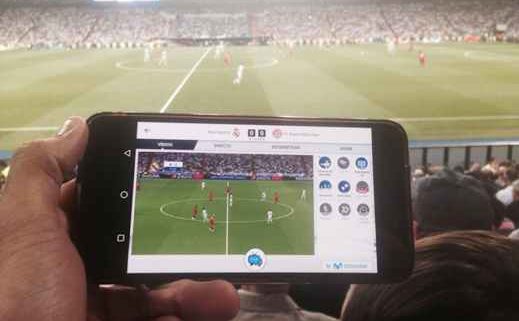 If you are looking for a valid alternative to DAZN and Sky to watch the games for free, then you are in the right place.
Here is a list of the best android football streaming app based on our experience, I hope you can find the app that best suits your needs to watch not only Serie A but also Premier League, Bundesliga, Spanish Liga and Ligue 1.
TVTAP
Live Football TV Streaming HD su Play Store
Live Football TV streaming HD APK (if clicking on Download you are offered a survey, click on Ignore)
Live Football TV
All Live Football TV streaming HD
Live Football TV
Live Sport Plus
Modbro
Live Stream Player
WatchApp
IPTV Extreme
Livescore Soccer
onefootball
Wow Sports Live
BT Sport
Football Live TV (iOS)
Football Today (iOS)
fubo TV
StarTimes On
For some apps like Live Football TV Euro (Football Stream) you may get the error message: This product is not available in your country. The advice is to search for the app on Google by adding the apk extension to the name (for example Live streaming apk).
The live soccer live apps on the list are not only aimed at streaming, but also at introducing additional information on matches, scores, live chat, the ability to make predictions and much more.
To install app Android APK I invite you to read these two articles:
How to activate Unknown Sources on Android
How to download apps not available in Spain on Android and iPhone
How to project Android to PC
If you want to watch football matches live on Computer from the free streaming app, you can connect your mobile device by following these steps:
Go to the Windows 10 PC in Start> Settings (gear wheel icon)> System> Projection on this PC and imposta l'opzione Available everywhere in secure networks on the first drop-down menu e Only the first time on the second.
Please note:: If you have everything disabled, it may ask you to install Screen wireless. Confirm and you can select the options.
In case of errors in the installation I suggest you take a look at this guide on: How to see Android screen on PC
Then go on Home and type the parola Connect and click on the found result. The app Connect Windows 10 will start ready to receive and indicating the name of your computer.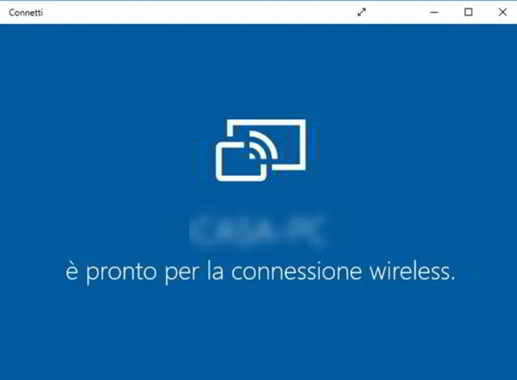 Then go to your mobile and activate Smart View, Multi-screen or Cast, which you find in the notification area or Quick Settings with a swipe from top to bottom (it's an icon in the shape of a TV with four curved lines at the bottom). Now press on the name of the Windows 10 computer and wait for the video on your Android smartphone to be projected on the PC.
For further information, I invite you to take a look at these articles:
How to connect Android to TV
How to connect the smartphone to the TV
Other useful articles
Best sites to watch football matches in streaming
Alternative a Live Football TV Streaming HD
Best Telegram channels to watch matches