Do you want to try out the new WhatsApp features? If you don't know, the possibility exists become a WhatsApp tester by joining the program Beta Tests.
Read on to find out how to become a WhatsApp tester.
If you have an Android mobile device, you can join WhatsApp beta by downloading the latest version available, officially landed on the Play Store. To do this you have to go to this page and click on the blue button Becomes a test. This way you will have the opportunity to become a WhatsApp tester.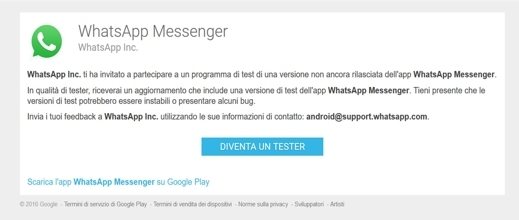 How to download the test version of WhatsApp
Immediately after clicking on the button Become a tester, on the new page, WhatsApp Messenger will inform you that you will soon receive an update with the test version to download. If, on the other hand, you have not installed the app, within the message you will be given the link to download it from Google Play.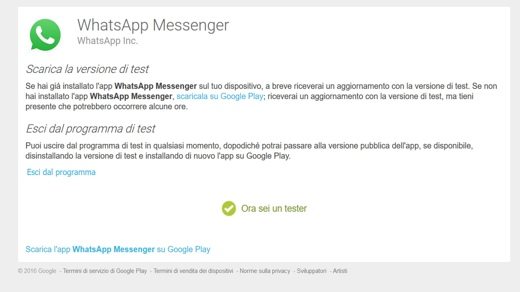 How to exit the WhatsApp tester program
exit the WhatsApp Beta Tester program all you have to do is click on the link Exit the program. Then uninstall the test version and reinstall the public version of the WhatsApp app on Google Play.