Website reconfiguration offers customers improvements in online tools and new features for choosing the ideal RAM module

Crucial's new website is online
MERIDIAN, Idaho, and GLASGOW, Scotland - Crucial today announced the launch of its completely reconfigured website, located at www.crucial.com, www.crucial.com/uk, and www.crucial.com/eu. The new Crucial.com site offers customers enhanced functionality, more powerful online tools and fast, expedited order processing. Crucial.com offers over 240.000 memory enhancements for more than 30.000 desktops, notebooks, servers, printers, routers and other electronic devices.
The Crucial Memory AdvisorT tool, which greatly simplifies finding compatible memory enhancement options, now allows users to select their system manufacturer, product line and model within a single page, making it even easier to customers find 100% compatible memory enhancements. In addition, streamlining the order processing process saves customers valuable time on order confirmation.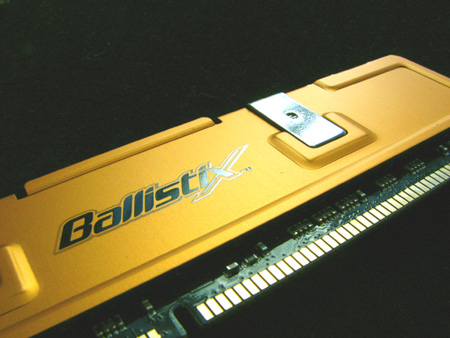 "The goal pursued by Crucial is to offer customers the best possible shopping experience, that is, through online tools, first-rate information and assistance as well as product recommendations, so that users can find everything. what they need for memory enhancements in one place, "said Rick D'Ambrosio, head of e-commerce at Crucial. "We want to offer our customers a hassle-free experience, from start to finish."
Demand for Crucial enhancements has increased rapidly since the company's launch more than a decade ago and Crucial has continued to expand its product line to include a diverse assortment of other products. Crucial's steady growth peaked in 2007, when the company's operations were merged with those of Lexar Media, a leading supplier of NAND flash memory modules. Together, Lexar and Crucial provide customers with a broad range of products through a greater number of sales channels.
To see for yourself the simplicity and ease of use of the new Crucial.com site or to find the perfect compatible memory upgrade for your case, readers are invited to visit www.crucial.com, www.crucial. com / uk, or www.crucial.com/eu.