Presented yesterday in New York by Rim, the mother of the Blackberry, the new operating system called Blackberry10 and two new smartphones: Z10 e Q10.
L'ad Thorsten Heins intends to start a new era and aims at renewal, as the survival of the company is at stake, which in front of its main competitors has lost a lot of ground: "" BlackBerry is our most famous product, which is why we have today we will no longer be called Rim but Blackberry ".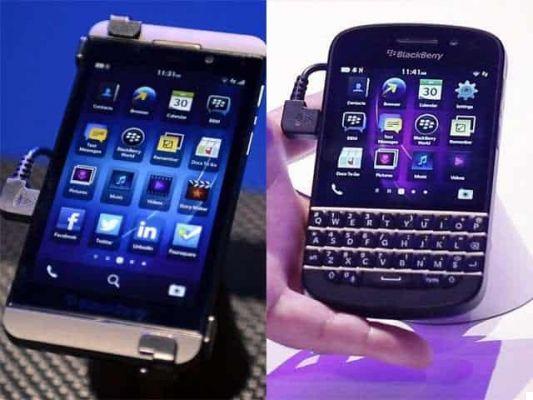 The company has launched two new models:
Z10 (fully touchscreen)
Q10 (with keyboard for aficionados)
Both use the new Blackberry 10 OS (a new mobile operating system that adds to the overwhelming power of Android, iOS and Windows Phone) with 16 GB of memory expandable via a memory slot with microSD cards, 1,5 Ghz dual core processor, 2GB of RAM, removable battery, micro HDMI port, 4G LTE network support and HSPA Plus network, technology NFC for mobile payments.
The two smartphones are real computers capable of combining the functions of a home or business PC with the convenience of a mobile device with an operating system, blackberry 10, capable of managing many operations at the same time. The BlackBerry 10 platform the relationship between the user and the smartphone changes eliminating the concept of "entering and exiting applications", namely the apps are always active, up to a maximum of eight, and continuously updated ensuring the possibility for the user to move easily to carry out many operations.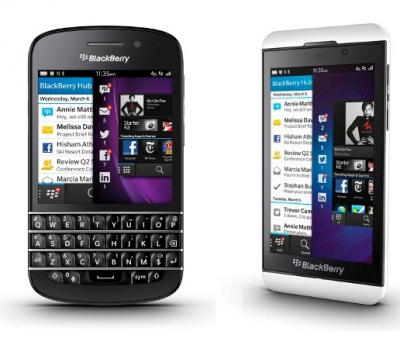 All information is stored in an accessible inbox. Notifications handled by the BlackBerry Hub come from Facebook, Twitter, received emails, appointments, etc.
The other news are:
A keyboard capable of suggesting the words the user uses the most. The system with the use of a keyboard intelligent is able to recognize several languages ​​at the same time and indicate the most suitable words to suggest them no longer within the sentence but directly on the keyboard, understanding when the language is formal or informal.

Il BBM (BlackBerry Messenger) useful for voice calls and video chat.
Il Time Shift which allows you to retouch your photos by choosing the best one among the images of the video shoot.
Lo Story Maker, an editing system capable of producing high definition films with effects and music.
The BlackBerry 10 aims to establish itself in the market by aiming above all to remain the main reference for companies and professionals. With its innovative functions based on security and privacy, the new platform will make it possible to separate apps and personal information from corporate information through the "Balance" function, creating two completely independent profiles.
The apps available on the new BlackBerry World, the store renovated with video and music, there are about 70 thousand including Skype, absent in the previous models.
In conclusion, the Z10 smartphone model will be available around end of February prices are not yet known, for the Q10, however, it will be discussed in the spring.