Best programs to download free music. A selection of free software in Spanish to help you update your music library by quickly downloading MP3s.

Streaming services like iTunes, Spotify, and Google Play Music are also useful tools for finding and listening to new music, especially if you have a reliable internet connection and have no restrictions on data usage. But sometimes you may need music to listen to offline, that's why I wanted to write this article in which to point out the best programs to download free music.
If you want to download free MP3s quickly with minimal effort, there are dedicated programs designed to download songs, convert them to a convenient format and add the appropriate metadata in one go.
If you prefer to download music via torrent free, the P2P client it will make the whole process faster and easier. The only difficulty concerns the peer to peer programs, which in order to work require the unlocking of the ports that they use to accept incoming connections. To unlock these ports, all you have to do is access the router configuration panel or create a virtual server.
Alternatively you can also take a look at the link: Sites to download music.
Whatever your preference, if you are looking for the best downloaders to download free music keep reading this guide and you will not regret it.
Best programs to download free music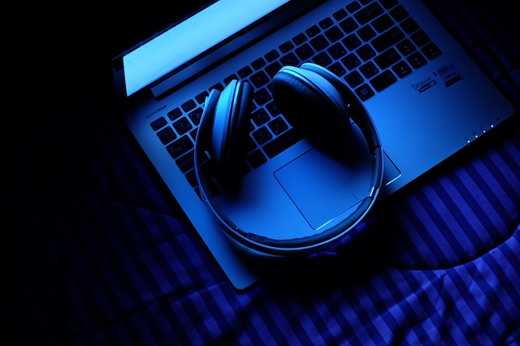 Before starting to see how to download music from the Internet, remember that downloading copyrighted multimedia content is abusive and can be considered a crime. You should only download music if you have purchased it (many artists now use torrent sites as a legitimate platform to sell their work), is in the public domain, or if you have had permission from the copyright holder.
This guide has been published for illustrative purposes only, so I take no responsibility for the use of the information contained therein.
1. qBittorrent (Windows, macOS)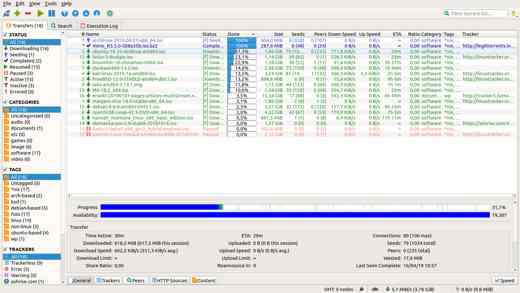 Large uncompressed audio files are also no problem when using a torrent client, and qBittorrent is by far the best program for downloading free music.
For
Fast downloads
Handles large files
No advertising
Cons
The distribution of torrents is great for sharing large files, which is why it is the preferred medium for audiophiles to have free music to download. High quality FLAC, uncompressed WAV or AIFF, and the new generation of studio quality master files, can be huge and there is nothing more frustrating than a huge file that takes forever to download.
Before you can download a torrent, you need a client program, and qBittorrent is the best. This free client that downloads music from multiple hosts at the same time in order to get your files as quickly as possible, offers a clear and accessible interface and is by far the best music downloader out there.
2. Freemake YouTube to MP3 Boom (Windows)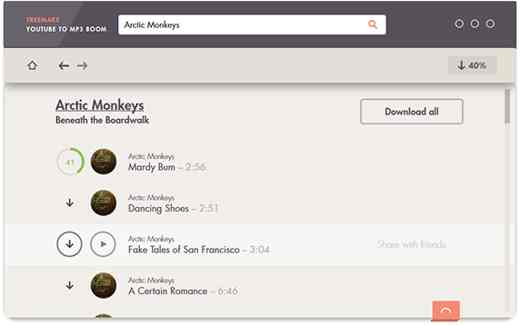 Very minimalist program to download music from YouTube for free.
For
Very easy to use
Download high quality files
Cons
Freemake YouTube to MP3 Boom is listed on its developer's website as "YouTube to MP3 converter", Probably for SEO reasons. It is certainly a very useful tool designed specifically for downloading music from the web.
YouTube to MP3 Boom automatically downloads MP3 music in the highest possible quality - 320 Kbps if available - and you can use it as a YouTube search engine, allowing you to find music from the comfort of your desktop without having to open a new browser tab. Alternatively, you can paste a YouTube address into it to start a download.
There are no standout features like you will find with torrent clients and it is very limited in capturing music from YouTube, but if you just want to download audio from YouTube videos, there is nothing easier to use.
During installation, the program may ask you to download the Opera browser, if you don't want it just deselect the default option.
3. MP3Jam (Windows)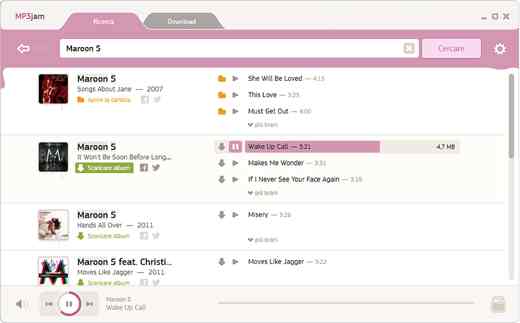 Download free music with fast downloads and great sound quality, but beware of the limits.
For
High quality files
Download multi-thread
Cons
The free version offers limited functionality
If you still prefer to download music from YouTube, but your requirements are a little more complex, check out MP3Jam.
This program is a free multi-threaded MP3 file downloader, which means it can download from multiple sources at the same time, and you can also perform multiple downloads at the same time. MP3Jam tries to find the highest quality - up to 320 Kbps - and there's a useful hashtag search you can use to find music from particular genres. There is also a built-in music player.
The only downside is that the free app is deliberately limited, in hopes of purchasing a one-day or lifetime subscription. Otherwise, you can only download five tracks every 25 minutes, and you can't download full albums.
4. Vuze (Windows)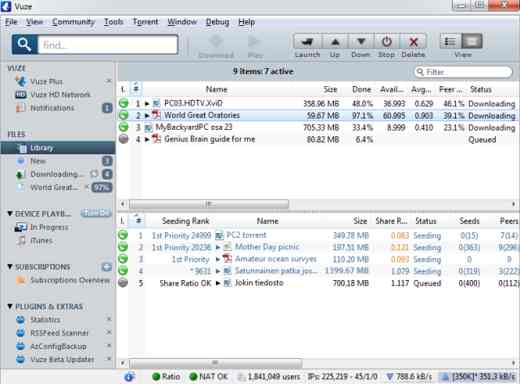 A music downloader that searches all the biggest torrent sources for songs to download for free.
For
Search all major torrent sources
Integrated social features
Additional software supplied
Cons
Whereas qBittorrent is one of the simpler torrent clients for new users, Vuze claims to be the most powerful. It's an option for power users, with remote control via a desktop or web app (ideal for managing large downloads when not at home), detecting media devices, and converting formats.
These are all extremely useful tools, but the main design here is metasearch, which accepts your query and checks all the major torrent sites for suitable results.
Vuze is one of the best Torrent search engines and a powerful program to find free music downloads and more.
However, there are a couple of caveats to keep in mind: software of this type rarely comes for free, and Vuze is supported by advertisements and additional software in the installation phase.
5. Frostwire (Windows, macOS, Linux, Android)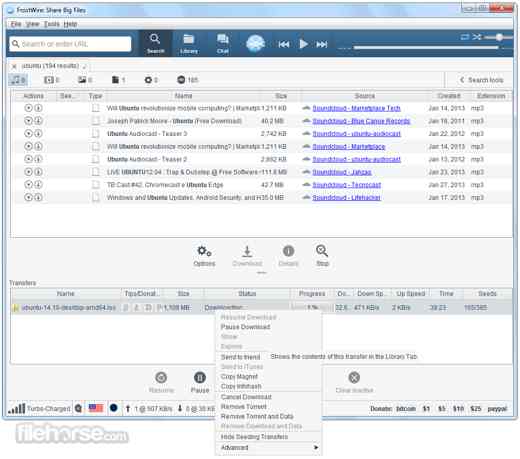 An old school peer-to-peer client for free music downloads.
For
Includes media player
It links to multiple sources
Cons
Peer-to-peer (P2P) networks have changed the way people search for music on the Internet. While programs of the likes of Napster e LimeWire are long gone, others free P2P clients, like Frostwire, are increasingly catching on as new music downloaders.
It connects to multiple torrent trackers and cloud-based download sites to help you find exactly what you're looking for, and includes a media player and music library manager to organize your tracks.
Frostwire looks like a modern take on traditional P2P apps and is a really simple and effective way to download mp3 music and find new melodies.
6. JDownloader (Windows, macOS, Linux)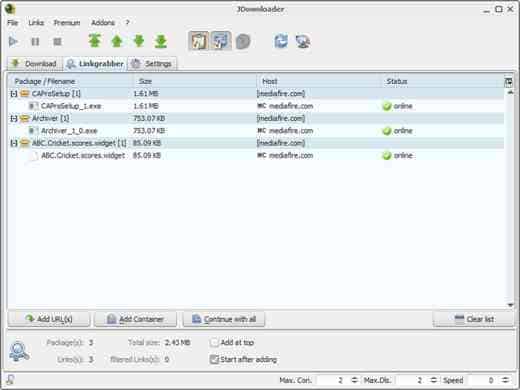 It is a free and open source download manager with a huge developer community and is available for Windows, Linux and Mac.
For
Complete i CAPTCHA automatically
Web-based remote control
Cons
The installer contains adware
JDownloader is a program for advanced users suitable for downloading free MP3 music that allows you to quickly increase your music searches. It can scan the Web and locate audio and video files from portals that contain the mp3s you are looking for. To run it you need to install Java Runtime Environment and you need to be careful when installing it as it contains adware. Also beware of fake download buttons on the site.
It supports over 300 decryption plugins, automatic RAR extraction, password list lookup and OCR to complete "I'm not a robot" captch checks you encounter on download sites.
Read also: Best program to download movies
7. Songr (Windows)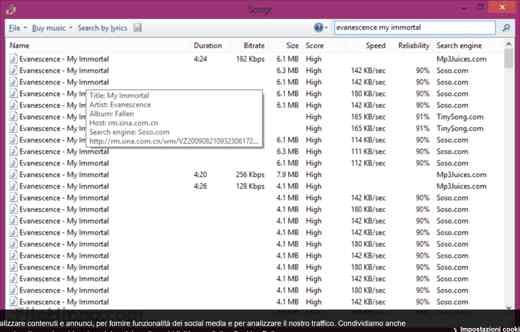 It is the best free song program to download quickly and easily.
For
Ease of searching for music tracks
No configuration
Cons
You cannot resume interrupted downloads
Few features
Songr is one of the best applications to download free music from the Internet and listen to songs on platforms such as YouTube and MusicSearch. It does not have many features, such as file management, but still allows for fast and safe downloading of MP3 songs.
The interface is intuitive and very efficient. You can also search by text or song title and get the results quickly. Just double click on the result and start playing in your chosen media player. To conclude, it is among the best programs to download music from YouTube.
To learn more you can read my guide: How Songr works.
8. eMule (Windows/Mac/Linux)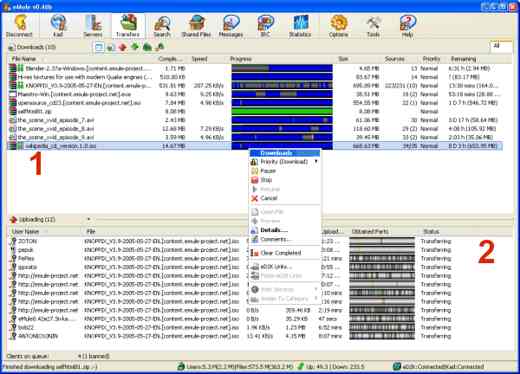 It is an open source application software that downloads free songs dedicated to file sharing based on peer to peer and written in C ++ language for the Microsoft Windows operating system.
For
Incredible amount of files
Easy to use
Ability to resume downloads
Cons
Slow in downloads
Beware of viruses
Materiale fake
It has lost some of its popularity, but eMule it is still today one of the best programs to download free MP3 music from the Internet thanks to sharing. After configuring it correctly and adding the updated server list, you can download books, music, videos, programs and much more.
Unfortunately it pays for the slowness compared to other download solutions, but it offers a large amount of files that you will not find elsewhere.
9. uTorrent (Windows/Mac/Android)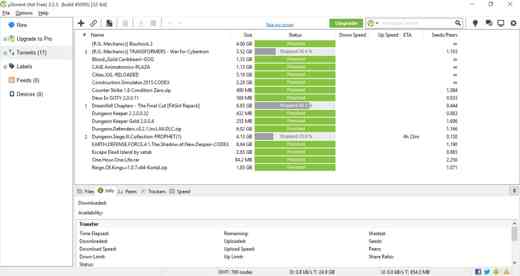 It is a client to download files from the most popular BitTorrent network in the world.
For
Veloce
It does not require complex configurations
Cons
Advertisements
Programs proposed during installation
Available for both Windows, macOS, and Android, uTorrent is the best torrent program to download music, movies and games. It is a program for downloading music, light, fast and easy to configure. It is free, but the advertising banners annoy its use and the proposed software during installation is very dangerous, since you could find programs installed without knowing it.
If you absolutely want to use it, deselect the promotional content in the installation phase, and enjoy its use and advanced features to adjust the speed and schedule downloads.
To learn more you can read my guide: How to speed up uTorrent.
10. Lacey (Windows)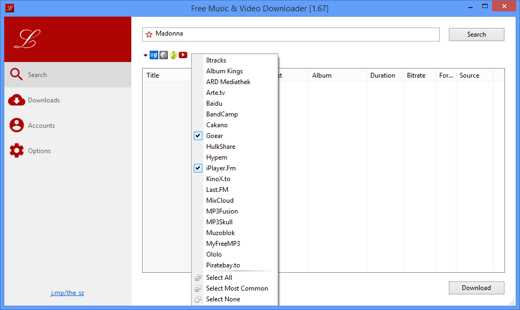 It is a program for downloading free MP3 music and videos, a valid alternative to P2P.
For
It should not be installed
You can convert videos to MP3 in it
Cons
To download you need to create an account
Lacey is a great program for downloading music from the Internet. It is free and is a good replacement for P2P clients. You can download and stream tons of songs from various hosting services.
No installation or configuration is required, it is an executable that will allow you to download your favorite music and videos for free. Enter the name of the artist or song title and press on Search. Videos from YouTube and Vimeo can be converted to MP3 directly in the tab Downloads in a very short time. Overall it's another great program for downloading free music from YouTube.
Other programs to download free music
Below is a detailed list of other programs you can consider to download MP3s from the Internet.
Sidify Music Converter: download any song on Spotify without losing audio quality and keeping intact: artist labels, album, song and so on.
DezerLoader: is a program to download entire albums or single songs from Deezer to your PC and then convert them to MP3 or FLAC format.
XdccMule: is a program for downloading music from the IRC network. The advantage of this network is to offer the possibility for two users to connect without going through a server. By doing so, the people involved will be able to exchange files quickly and reliably in a more convenient way than the BitTorrent or P2P network.
Atube catcher: Allows you to download music and videos from YouTube by simply pasting the URL of the video's audio track.
Other useful articles
Now that you've seen how to download music to your PC, here are other articles to browse that may be of interest to you.
Music programs
Free music download app
Online music downloader