With the arrival of iPods and pocket players in stores, the relationship with the world of music has changed considerably. The spread of smartphones has changed the way of listening to music, services for music streaming were born which, for a monthly cost of about 10 euros, allowed access to a vast library of songs that is periodically updated by offering playlists and suggestions, depending on the user's tastes, on new artists.
The best streaming music apps
The best streaming music apps are those that offer both a basic free service, characterized by various limitations and with advertisements, and a paid service (Premium version), accompanied by a monthly subscription.
Among the limits imposed by these musical platforms we have: the possibility to choose the album but not the order of reproduction of the songs and not even that of being able to skip them. Not to mention a lot of advertising and the impossibility of using them without an Internet connection.
The paid versions, on the other hand, allow you to listen to millions of songs without having to buy them, selecting them based on genre, author, album and in some cases according to our mood. The best streaming music apps they also allow you to download songs locally to allow the user to listen to their favorite music offline.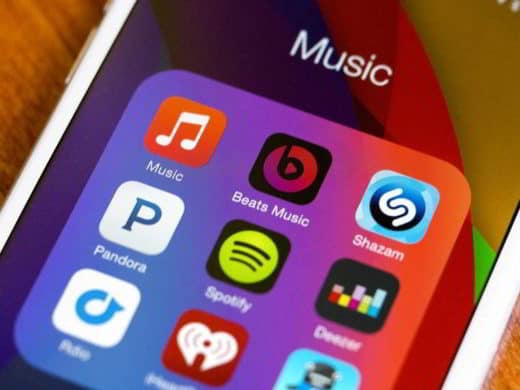 What differentiates the music apps are the additional functions. Google Play Music, for example, offers cloud storage for the songs you buy. Several apps allow you to listen to the radios as well and in some cases create digital radios tailored to the user according to the listening made in the last period.
READ ALSO: Best programs to listen to music on your PC
Almost all the best streaming music apps allow you to enjoy higher quality audio than normal, so before choosing one of the apps that I will reveal to you, I suggest you select the free trial and check if the service in question is compatible with smartphones, PCs, smart TVs, consoles and systems home audio.
Apple Music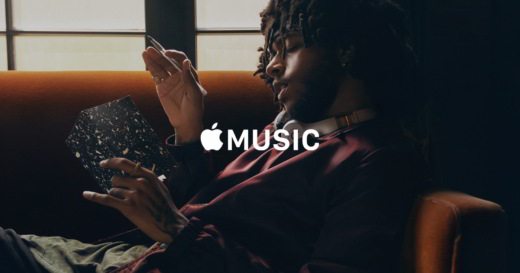 Apple Music - the app of the Cupertino company offers a paid music streaming service: 10 euros for the single account and 15 euros for the family one, which allows access to 6 different profiles. Apple Music does not offer a free service but before paying you can try it for 3 months, making sure that the service renews itself automatically if you do not disable the feature from your account settings. With Apple Music, you can preview songs from established singers and first-time musicians. You can also access video clips, concert recordings, programs, films and TV series. If you use iTunes you can link your library. The only limitation: to use it on a PC you need iTunes.
Google Play Music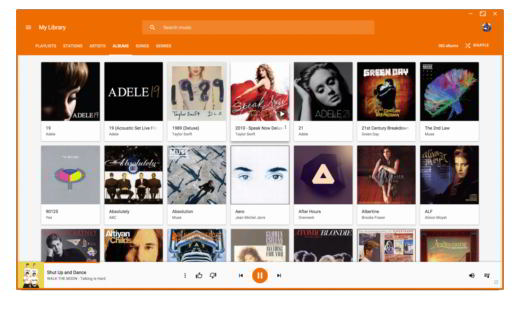 Google Play Music - Google's music streaming service allows you to add up to 50 songs to our collection that you can also conveniently save in the cloud to always have them available, without waiting for them to be synchronized. Plus, you can buy and save the songs you like directly from the app. Listening to your music is free and ad-free. The subscription to the Unlimited version is € 10 per month or € 15 for the family account. You will be able to access a vast database of about 40 million songs and get advice from experts to meet new singers, groups or create customized radios. Google Play Music was born as a player and also works via the Web. Only limit: without paying you can only listen to your songs.
Spotify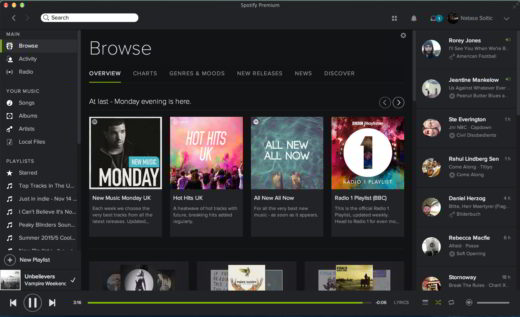 Spotify - is the most used music streaming service in the world. Launched in 2008, it offers over 30 million songs to listen to even with advertisements. Spotify exists as both a desktop and mobile app. On computers and tablets it can be used without limitations, while on smartphones you can only use it in random playback mode, skipping a maximum of 6 songs per hour. To subscribe and eliminate all listening limits, including advertising, the cost is 10 euros per month. The number of songs you can skip is unlimited, there is no advertising and you can listen to the songs offline while also choosing high quality audio. With the family account the cost is 15 euros for 6 people. Only limit: the free version is full of ads.

Deezer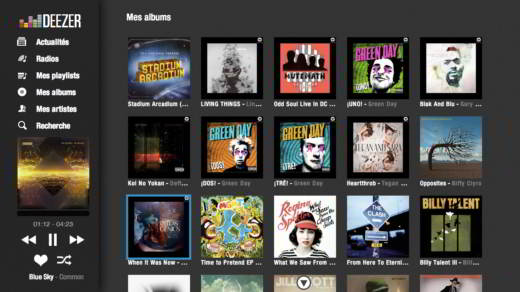 Deezer - looks a lot like Spotify and offers listening to over 43 million songs. The subscription is 10 euros per month with unlimited version and ability to download songs for offline listening and high quality. There is also thefamily subscription for 15 euros per month. The free offer, on the other hand, provides for random listening in streaming with a maximum of 6 jumps via smartphone, while on the desktop you will be subjected to advertising. Deezer can be used on Apple Watch and leading Smart TVs and audio systems. Only limit: the free version is full of ads.

SoundCloud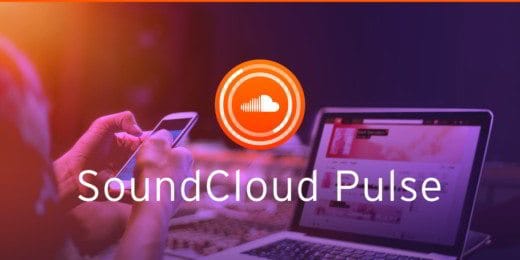 SoundCloud - the social music streaming app is dedicated to those who love to listen but also to produce and share music with others. Free basic service, SoundCloud is available on Android and iOS or via web browser and is compatible with Sonos audio systems. With SoundCloud you can publish your compositions for free to make yourself known and conquer passionate music fans. The SoundCloud community is very active and gathers people from all over the world. Active users last year were over 175 million from 200 countries and 110 million songs. Without paying you can upload up to 3 hours of audio files. As for the costs: the professional account costs 5 euros per month and provides for the sharing of 6 hours of songs, while the one from 9 euros per month has no limits. Listening is always free.
TuneIn
Tunein - is an easy-to-use music streaming service that allows you to listen to more than 100 live radio stations, broadcasts, shows and podcasts. The Premium version offers unlimited access to 60 audiobooks, 16 language learning programs and an ad-free listening experience. You can also create your own radio to reach an audience of at least 60 million people. The cost is € 10,70. Based on your interests you can choose music radios dedicated to information, sports and debates. Tunein works on Android, iOS, Windows 10, Sonos, Xbox One, Roku and Samsung TV. Only limit: the free version is full of ads.
TimMusic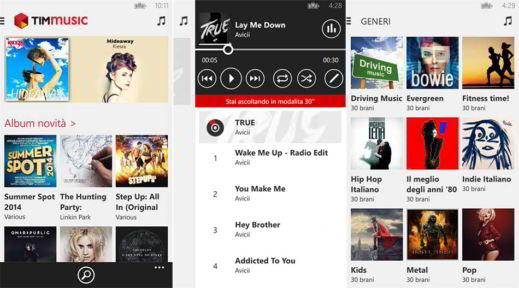 TimMusic - is a Spanish music streaming service that allows TIM customers to listen to unlimited music. The platform offers a constantly updated catalog of over 25 million songs and includes numerous artists.If you are a TIM customer, whether mobile, fixed or ADSL, you can listen to music in Dolby Digital quality (320 Kbps) without advertising interruptions for 8 euros per month . All new customers get a discount for the first month and pay only 2 euros. You can compose your own playlists or choose from those proposed by the service, based on the time of day or according to your mood. There is no version of the desktop app, but you can take advantage of the service via the Web. Only limit: the 48-hour free trial is only allowed for TIM customers.

Tidal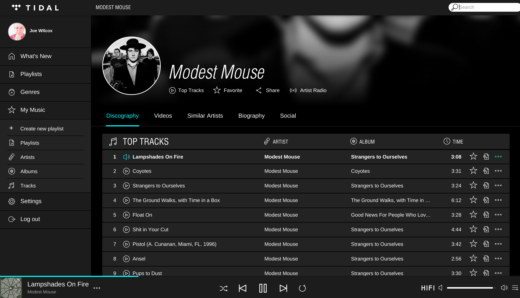 Tidal - is the most loved music streaming app by artists. The Tidal service is from Jay Z, the American rapper, entrepreneur and record producer. It offers over 25 high quality songs and videos and does not allow you to use any of its services for free. The subscription is 10 euros per month and allows you to listen to music in AAC format: a type of compression that offers a higher quality than MP3 at 320 Kbps of bitrate. Or you can choose the HiFi option for 20 euros per month with uncompressed music in Lossless format. Only limit: no free basic service.