Sites to download music from YouTube online. If you want to download songs from YouTube, here are simple steps to follow to help you do it.
Have you found a great music video and want to download it from YouTube to save it on your PC? If you don't know, there are many programs to download music from Youtube by separating the audio track from the video. If you want to find out instead Sites to download MP3 from YouTube, all you have to do is keep reading, and after a few lines you will understand immediately how to act.

If you are used to thinking that YouTube is just a huge archive for videos, you are wrong. Google's music site is also an endless mine of music, where rare tracks can be found. or your favorite song, which normal streaming services do not contain. Download music from YouTube it is not easy, and there are many software that require installation on your computer and this could make it very annoying.
Read also: Best programs for making music
Sites to download music from YouTube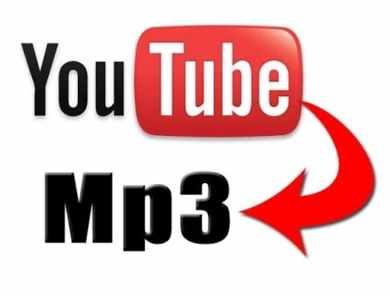 Many of the online services listed below will allow you to download good music from YouTube allowing you to choose the output format and bitrate. The advice is to always choose an audio quality of at least 192 kbps. However, consider that if a video does not have good audio quality, even saving it at 320 kbps will never get an acceptable music file.
For mobile devices, you can connect to sites using the default web browser.
Warning: all the sites indicated for downloading from YouTube to Mp3 have invasive advertising and to perform the download and conversion operations you will have to press several times and close new windows that open. If you want to avoid invasive banners and ads, we recommend installing programs to download music from YouTube (in the link above).
Now stop the chatter and see how to download music from YouTube with the best YouTube Mp3 converter.
noTube

noTube is an MP3 converter to download free music from YouTube. It is easy to use and above all it is free. To use it you must connect the YouTube video address in the appropriate field "URL, Keywords.."And select the output format from the drop-down menu and then press OK.
At the end of the search, press on Download to save the resulting file on the PC.
YouTube MP3 converter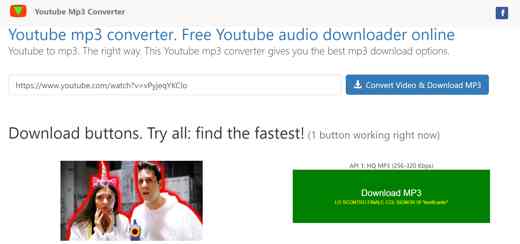 With YouTube to MP3 converter you don't need to install any software and you don't even need to create an account. This is because it is a completely free service that downloads music from YouTube online and is easy to use. Also available in Spanish YouTube mp3 works on multiple platforms, including smartphones and tablets.
To download YouTube music online you need to go to the YouTube to mp3 converter official site and keep its window open. Open YouTube and choose a video. Select the address of the video you are interested in and copy it with CTRL + C, then paste it into the YouTube mp3 box.
At this point you just have to press the button Convert Video & Download MP3, and wait for the operation to complete. A three-minute piece usually takes just a few seconds. Close windows with advertisements that open themselves.
When the operation is finished, the dialog box to download the YouTube video MP3 file will open.
Attention all conversions made from YouTube mp3 will take place in high quality with a transmission speed of at least 128 kBit / s. For each video the software needs at least 3 or 4 minutes.
Unfortunately for some YouTube videos, due to copyright or video length issues, it is not always possible to download MP3s. YouTube mp3 converts videos up to 20 minutes long.
Convert2Mp3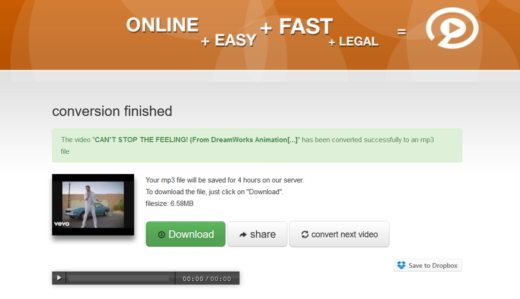 Another solution to download music online with less limitations is Convert2mp3. It is always a YouTube converter that allows you to convert YouTube videos not only to MP3, but also to WMA, OGG, AAC, FLAC and M4A format.
To download music from YouTube with Convert2mp3 you have to connect to his official page and after copying the address of the YouTube video you want to convert to audio, enter it in the field Insert video link (URL) and select format and click sul pulsating Convert.
Wait for the service to process, enter the title and artist of the song and press the buttons Continue e Download to save the YouTube video in MP3 format on your PC.
Remember that to have a good quality of the MP3 format downloaded from a YouTube video I recommend an output bitrate of at least 192kbps.
Warning: the site works, you have to press several times on Converted and Download and close all pages that open continuously.
MP3Hub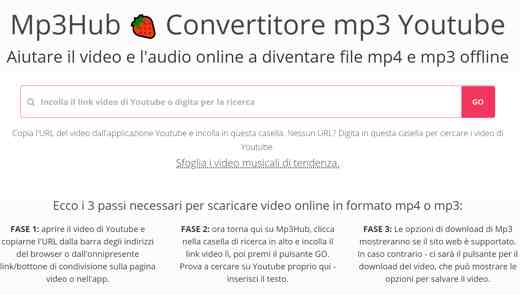 Mp3Hub is a Youtube MP3 converter but also a converter compatible with different websites such as: Facebook, Twitter, Dailymotion, Vimeo, Soundcloud and many more. You can also download a YouTube video by adding LOL to its original URL, for example:
MP3hub is the indispensable tool to download a YouTube video but it is also a converter compatible with many websites such as Soundcloud, Facebook, Instagram, Twitter, Dailymotion, Vimeo and many others! You can also download a YouTube video directly by adding LOL to its original URL, for example: https://www.LOLyoutube.com/watch?v=QWertYUioPa.
VidToMp3

VidToMp3 is the most convenient online application to convert YouTube flash videos to MP3 audio. This service is fast, free and requires no signup. All you need is the YouTube URL and this service will separate the audio part from the video giving you a link to download the audio file (MP3 version).
Video Grabber

With Video Grabber you can convert YouTube to Mp3 or MP4 in a few simple steps. Easy to use, it is one of the most valuable sites for downloading audio from YouTube. Besides the download function, it also includes an online converter and a video editor.
To use it as You Tube Mp3 converter just by entering the URL of your favorite YouTube video into the site, and Video Grabber will detect the video. Wait until it captures video and audio. When finished, users can choose to save the video in MP3 format. This site works well on Windows and Mac platforms.
If the free MP3 conversion is not available, you can convert to m4a, open the file and save the browser page in all files, and then replace m4a with mp3.
ddownrc

Another Youtube downloader on this list is we will come. A Youtube to Mp3 site where you can download YouTube videos for free also in MP3 format. After connecting to the Internet page of the service, paste the video URL in the text field in the center of the screen and press on Download selecting MP3 give the menu to compare.
Wait for the YouTube music download to complete and enjoy the song on your PC.
Tuttotone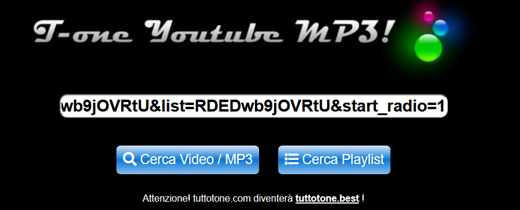 Another service to download free online music from YouTube and much more, is Tuttotone. It is a site with few advertisements and where you can download songs quickly with extraction of parts of audio tracks of the videos, specifying start and end.
All you need to do is paste the YouTube video URL into the site Tuttotone and click on the button Cerca Video / MP3 and after loading the page click on the button Download MP3.
Other useful articles
Program to download videos from YouTube
Programs for downloading movies
Free music to download on mobile
App to download videos from youtube