Sites to download games, movies, music and programs with JDownloader. A guide on what JDownloader is and where to find the download links.
JDownloader is a download manager, a valid alternative to P2P software, and allows you to download from hosting sites, such as Rapidshare, Fileserve, Mediafire, Megaupload, programs, music, videos and much more. It also allows you to queue files to download and does not require large configurations like eMule.
How JDownloader works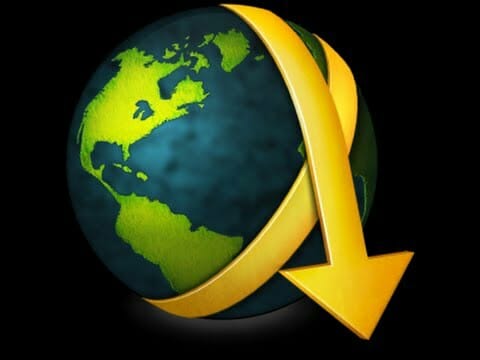 If you are looking sites to download games, movies, music and programs with JDownloader then take a look at the list below. You will find sites like ddlvillage, ddl download, ddlnews, dbplanet, mondowarezz, ddlnewhits, ddlgalaxy, and much more.
The software is free and above all it is Open Source. JDownloader manages any download for you by downloading the files without unnerving waits. For each file you have to enter the captcha codes.
Sites to download with JDownloader
DLvillage.org
Mondowarezz.org
apkmania.com
spillo54.org
ddnevolution.club
fullhack
ddlfilm-news.org
ddlstreamitaly.com
Please note:: This guide was written for demonstration purposes only, you should know that downloading copyrighted audio / video material is illegal. For this reason SoulTricks assumes no responsibility for what you do with it.
How to best set up JDownloader
If in addition to consulting the links you also want to set JDownloader at its best and speed up your downloads, then read this tutorial carefully.
After downloading and installing it from the official website (Download JDownloader) open the program and select the option to check for updates to improve its stability and add new components.
From the menu with the Spanish JDownloader settings, open the program and select the item Settings from the menu Settings which is located at the top. A tab will open with, on the left, a series of icons corresponding to the various sections of the software configuration panel.
Then go to the menu Settings on the item Settings. A tab will open on the left with several icons. In General you can configure how updates are applied and modify the options for adding links to the download list or installing FlashGot, an add-on to use JDownloader with Mozilla Firefox.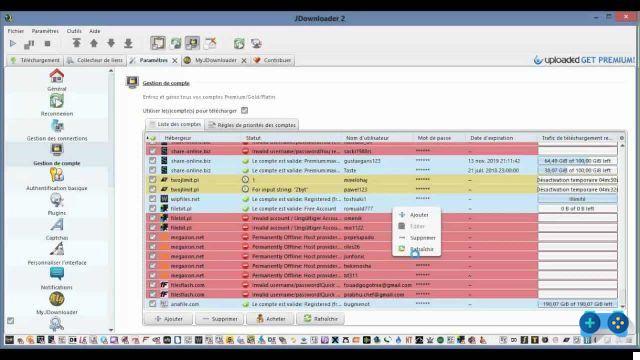 Also in General you can choose the folder in which to store the downloads, but also the number of simultaneous activities to perform (the number 0 means that no limits are applied), or the speed to use when the pause mode is active.
In User interface you can change language, structure and customize the toolbar.
Account management offers the possibility to manage your own accounts. Here you can click on Add and fill out the form to enter your account details. This way you will be able to download without limitations for those services to which you are subscribed.
Also on Strong basis you can configure your accounts and enter the credentials of FTP servers and Internet sites.
Reconnection allows you to set not only the disconnection, but also the automatic reconnection from the Internet to overcome the limitations that hosting services impose (usually allow you to download a certain number of files). Click on Reconnection Wizard to activate automatic reconnection with the proposed wizard.
Another useful function is that concerning the possibility of extracting compressed archives at the end of the download. Select Archive extraction and tick the option Extract archives after download. Then set Delete archive after extraction and choose to delete files permanently.
Finally find other options like Connection management, Components additional to configure any download management plugins, the section captcha to configure all captcha automatic resolution services.
Other useful articles
Best torrent clients to download movies and music
Programs for downloading music