You have the hard drive full of double files and would you like to clean it up but you don't know how to do it? Surely you will have installed many programs but also downloaded many audio, video and image files and you need to delete duplicate files from your computer. Read on and you will find out how to remove duplicate files.
If you don't know, there are many free programs that put the hard disk in order, freeing it from unnecessary files, and consequently, making it faster.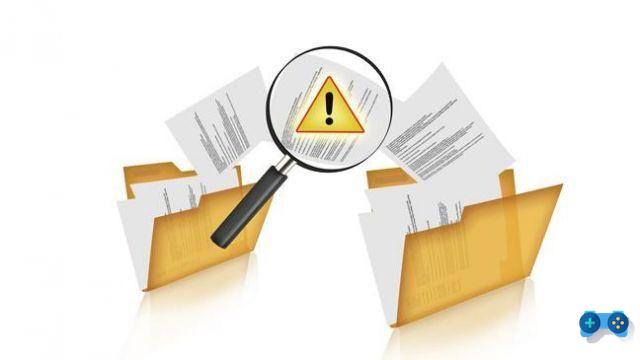 A great program to track down and remove duplicate files or triple it is Duplicate File Finder. Compatible with Windows 10, Duplicate File Finder features an intuitive and easy-to-use interface. Thanks to the use of a particular technology, it is able to identify duplicate files even when they have a different name from the original.
To download Duplicate File Finder, you can open This Page and click on the green button Download Now.
After downloading it double click on the file duplicate-file-finder-setup.exe. In the window that opens, choose Express Install (Recommended) and then press the button Click to Install.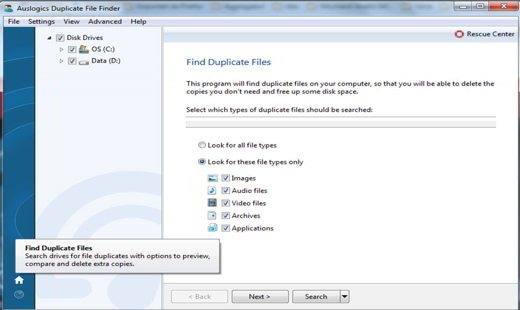 After the installation is complete it will start Duplicate File Finder where you can choose on the main screen which types of duplicate files are to be searched for. Awards Next to move forward. Duplicate File Finder proposes 4 criteria before starting the search process:
In the first criterion you can decide the size in MB of the files not to be considered
In the second criterion you can specify the name, date and hidden files not to be considered.
In the third criterion you can specify some keys that the file name contains
In the fourth criterion you can specify how the program should delete files (whether manually or.
Click on Search to start scanning fillet double.
The program also features a Rescue Center, a recovery function to be used in the event that a file is deleted that should not have been deleted.
In short, a complete program capable of deleting double files in a simple and extremely intuitive way in a short time.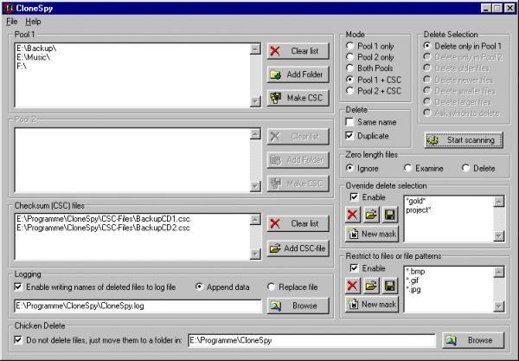 An alternative to Duplicate File Finder, is Clonespy. It is a free program that allows you to delete duplicate files from your computer. Downloadable from This Page, CloneSply is able to organize collections of photos, videos, documents and audio files by cleaning them from all those files that even if they have different names are actually identical.
To install it double click on the file CloneSply.exe and in the window that opens click on the button add Folder and then on the plus next to My Computer to select your PC partition. Click on Add Selected folder.
To start the scan and then the search by content and / or file name, click on Start Scanning. When finished, select Mark older files in Preselect files and then click on Delete all marked files to delete old versions of files.
Also check out: How to Delete Duplicate Files on PC