Do you want to run and save the screenshot on Archos 50 Diamond or Archos Titanium 40 but you don't know how to do it? Read on and we'll show you how.
In this article we will show you a guide for taking and capturing screenshots on smartphones Archos, equipped with the Android operating system, in a simple and fast way.
- smartphone Archos they are starting to gain a good share of the market thanks to their excellent value for money. After the success of the Archos Titanium 40 Dual SIM with a 4-inch screen and a 4GB memory expandable with MicroSD up to 64GB, the French company has also decided to launch the Archos 50 Diamond, equipped with a 64-core octa core processor. Qualcomm SnapDragon bit and 5-inch full HD screen with 2GB of RAM and 16GB of memory expandable with microSD. In addition to the Dual SIM, the Archos 50 Diamond features a 16 megapixel rear camera and an 8 megapixel front camera. Finally, the battery has an autonomy of 2.700 mAh.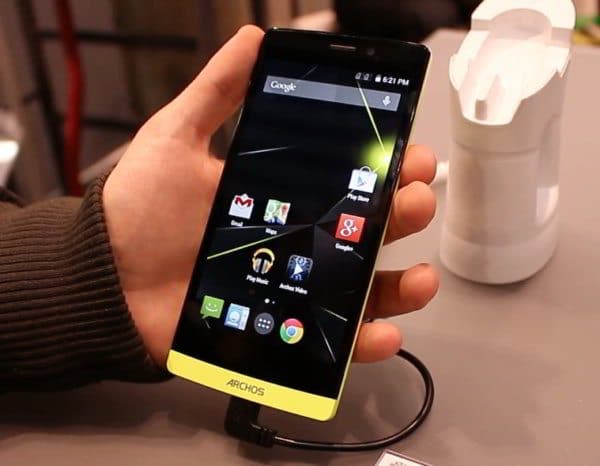 Come fare screenshot Archos
You are recently in possession of one smartphone Archos and do you need to take screenshots?
Proceed as follows: when the image you want to capture will be clearly visible on your display, to run and save the screenshot on the Archos smartphone you must simultaneously hold down the button POWER e VOLUME DOWN for about a second.
POWER (On / Off button) + VOLUME DOWN = Screenshot.
At that point the screen will flash to confirm that the operation has taken place.
To check if the screenshot has been saved on your mobile device, press the Home button of your Archos smartphone and tap on the Gallery app to view the screenshot in the folder of the same name.
BUY ON AMAZON: battery, cover, film, earphones, Archos case