Word offers many features that are often unknown and little used. Most users use Word to write documents, limiting themselves only to that without realizing that the Microsoft tool also has other options for creating complex interactive guides, within which it is possible to jump from one point to another in the document. to connect to external websites.
Read on because in a few simple steps I will reveal to you how to insert internal links in Word.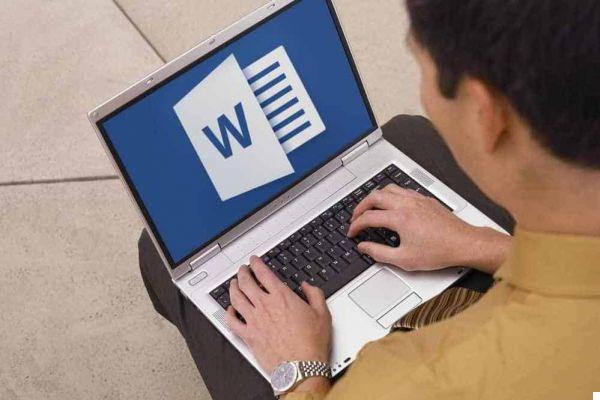 If within your text in Word you have references to other parts of the document, bookmark management is the best solution to make your file interactive. For insert internal links in Word, you can have three tools present in the voice Connections:
Hyperlink;
Bookmark;
Cross-reference.
The first allows you to link the document to a Web page, the second allows you to insert bookmarks within the document to which you can link to direct navigation, the third offers a similar function but allows linking to specific elements such as images , or captions.
Open Word and after writing some text, for insert internal links, positioned where you want to insert the first link. Open the tab Inserisci and in the Toolbar click Bookmark. Give the bookmark a recognizable name, such as "Connection", and click Add.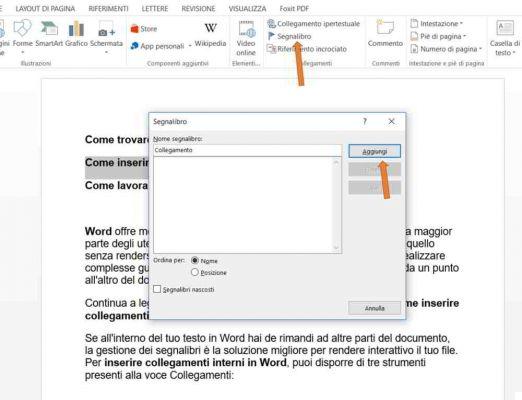 Now move the cursor to the point where you want the connection to land and repeat the operation by always clicking on Bookmark from the card Inserisci. Type a name, for example Home, and then click Add.
At the top of the page, select the item you want to link to the created bookmark. Click connection Hypertextual and then on the button Bookmark.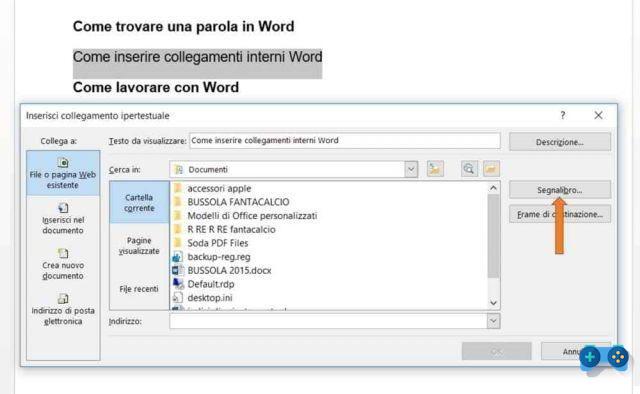 In the window that appears, select connection.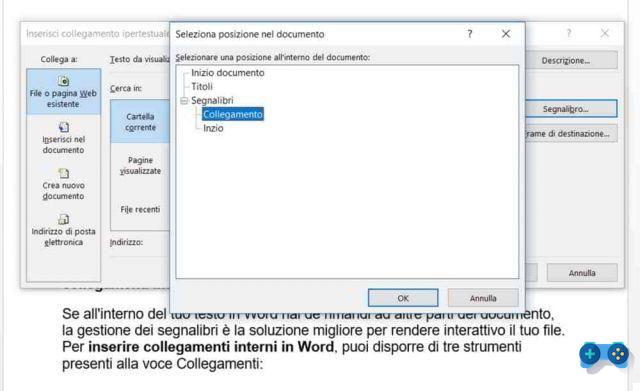 The item containing the link will change formatting and become an interactive link.
By clicking on it, holding down the key CTRL, Word will bring you to the point you set the Bookmark Start.
Adriana gil We are a specialized and passionate team of virtual reality. We have extensive experience in this area. We decided to create ForVirtualRealityLovers to share all our information with customers and users. We have quality information. You can find tips, guides, interviews, top products and much more! If you are curious, enter our site ForVirtualRealityLovers.com and discover the virtual world! 😉 How to insert a comment in a Word document ❯
Articles related to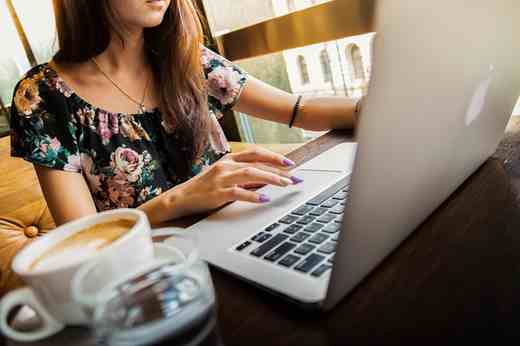 Best free backup software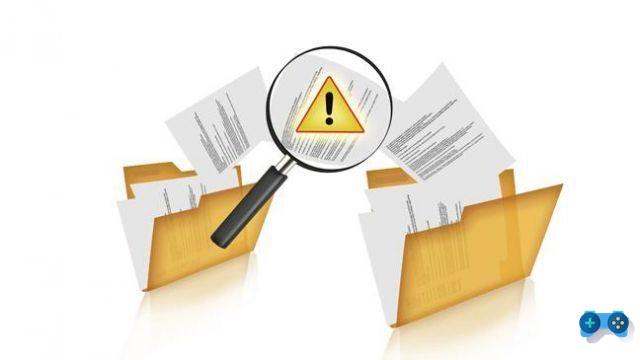 How to remove duplicate files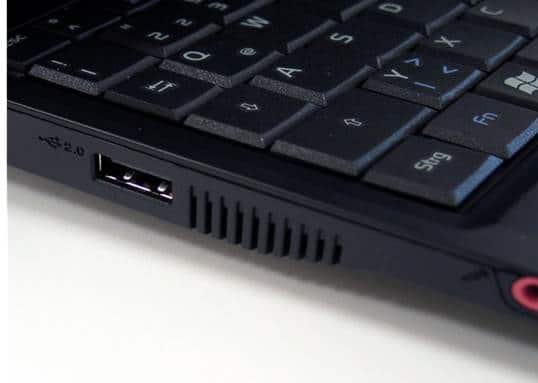 How to keep the fan under control when our PC gets hot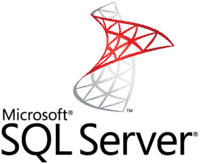 Handle the Truncation error in importing from Excel to SQL Server 2005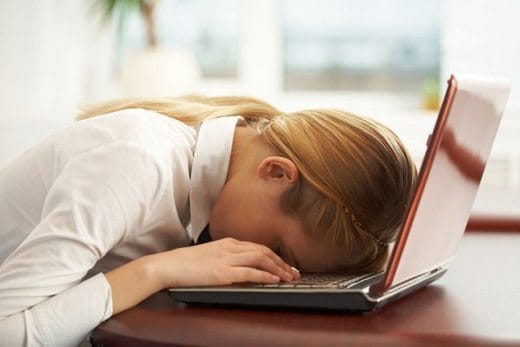 How to delete a locked file from your PC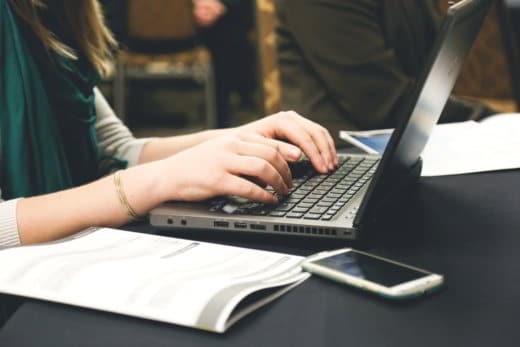 How to recover deleted partition data with Stellar Phoenix Windows Data Recovery
Add a comment from How to Insert Internal Links in Word
Comment sent successfully! We will review it in the next few hours.

Software
How to remove newlines in Word
The best Microsoft Office alternatives for home and office
How to apply Pagination in ASP
How to create a news binder on your site
We clean up our hard disk from unnecessary files and folders
Recover iPhone data without backup
ASP: count the connected users
Asp and Arrays
How to send large files on WhatsApp and Facebook with Dropbox
How to move programs from one drive to another
T-SQL: How can we delete all objects in a database?
How to take screenshots on Windows PC and Mac
How can we customize fonts with CSS?
Best programs to uninstall on Windows 10
How to unblock right click on all sites
How to Lighten Large PDF Files
Word: hyperlinks converted to plain text with "Hyperlink"
How to recover a corrupt PST file
How to remove password for VBA macros from Excel
What slows down a PC
❤️Chi Sleep For Virtual Reality Lovers?
For Virtual Reality Lovers we are a team of people who aim to give you all the best information about Virtual Reality.
What information do we share?
We share everything you need to know about virtual reality, tips, prices, features, guides and much more !.
🤖What are the best virtual reality products?
We have the best information section on the best virtual reality products.



This work is under a Creative Commons Attribution-Non-Commercial-No Derivatives 4.0 International License. 2021/primerpaso.me X
Check out our best articles!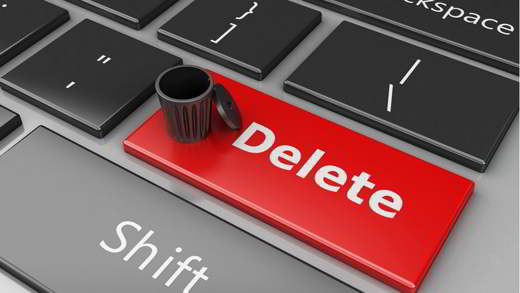 Programs to delete undeletable files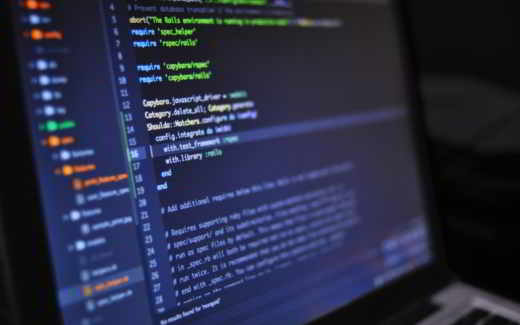 How to compare two text files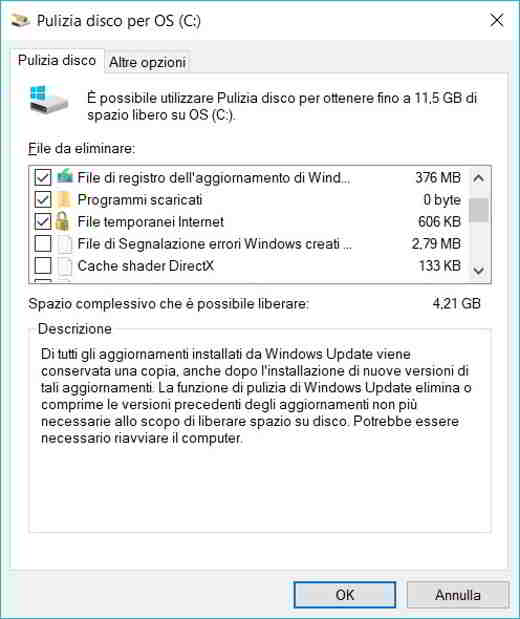 Programs to delete unnecessary files

How to download and clone an entire website