Do you need to rename many files, MP3s and photos together but you don't know how to do it? Bulk rename files if you do not have a specific program, it is a very expensive process that takes a long time.
In this guide, you will discover the best free programs for Windows 10 that can apply criteria and rules in the renaming of your files.
Index
Programs to rename files in bulk

How to rename file group Windows 10
1. ReNamer
2. PFrank
3. Advanced Renamer
4. File Renamer Basic
5. Flexible Renamer
6. Bulk Rename Utility
7. Siren
8. Rename-It!
9. Rename Master
10. Easy File Renamer

Other programs to rename files and photos together
Programs to rename files in bulk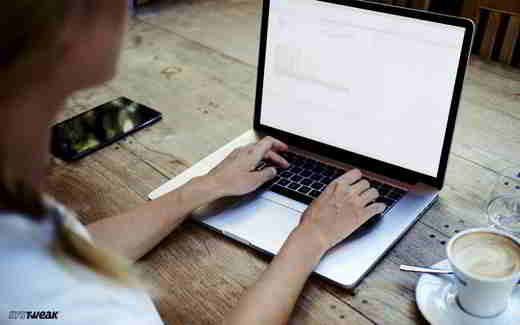 I have often found myself having many photos downloaded from the phone on the PC with the need to rename them. Since the Internet offers quick fixes for everyone, I did my research and found that renaming lots of files with a simple command is possible, just download and install the right program. In this way you can rename all the files you want, even jpg or png images, pdf, doc, xls, based on the creation date, on the metadata or id3 tags or even Exif.
How to rename file group Windows 10
Before pointing you to third-party software, you need to know that with Windows 10 however there is the possibility of rename one or more files (images, documents, MP3s, etc.). This is a manual operation and not as fast as that of a specific software, but still functional: Right-click the file on the first file you want to rename and in the pop-up menu select Rhinomine. After writing the new name, instead of pressing the key Submit, presses on tasto TAB to move on to renaming the next file and so on.
This solution is also valid for renaming multiple folders.
1. ReNamer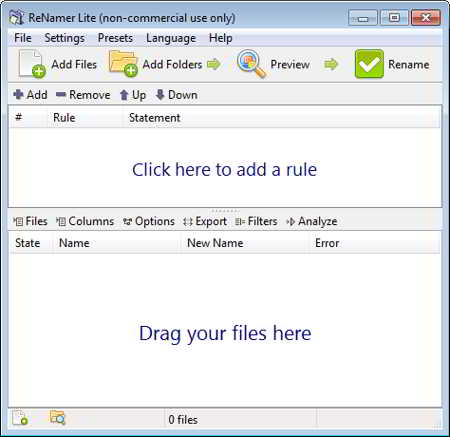 ReNamer offers several ways to change file and folder names in batches and quickly. It offers a useful approach that makes it easier to rename or change the names of multiple files.
Upon launching the app, you will be prompted to take a tour of the Quick start Guide and gives a clear view of the app interface which is small and divided into two main parts: the upper part where you can create a rule and the lower part where you can drag and drop the files to be renamed.
There are 14 categories of rules that include features such as Inserisci, Delete e Reorder. On clicking, a new window will open with checkboxes and radio buttons, making the whole process really simple. Among its main advantages we have: certainly the speed with which you can operate to get your result.
Price: free.
Here are two screenshots to help you rename a list of indexed files.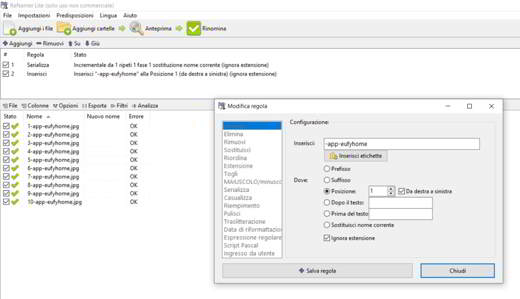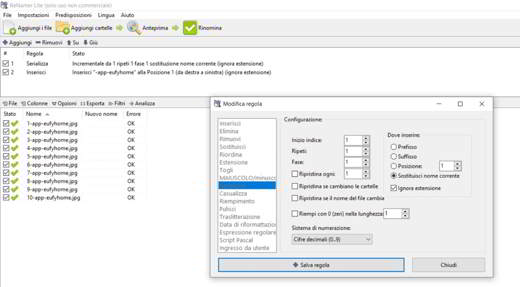 2. PFrank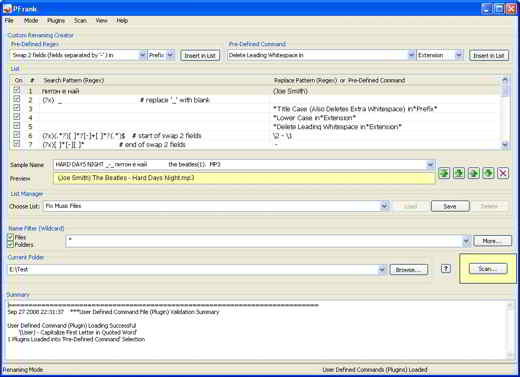 PFrank is software capable of batch rename files and is known for its many advanced features. Among its main features is the ability to rename MP3 or other files based on tags, changing file properties and timestamps, renaming benchmark classification and more.
If you're an IT expert, you can also take advantage of pre-set regular expressions for more complex renaming requirements. It is an advanced file renaming software and for this reason, it comes with a slightly complex user interface.
Price: free.
3. Advanced Renamer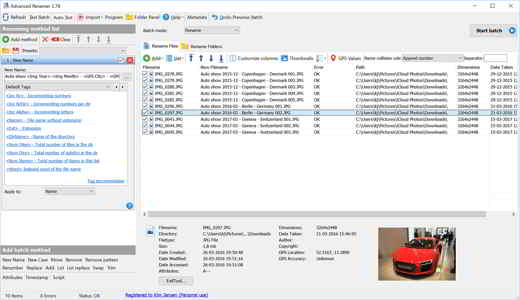 Advanced Renamer is a great and effective tool for renaming groups of files and comes with fourteen different renaming functions. The best part about this tool is that it's free and lightweight. Besides, it features a nice interface and helps to rename different files and folders with renaming techniques.
While the interface may seem a bit complex at first for beginners, it gets easier and easier as you continue to work on it. Among its main features we find:
Deletion of selected sections of the file name;
Rename using tags;
Change / review of file attributes and timestamps;
File numbering;
Creating custom batch strips.
That's not all, as the program also allows you to rename files in bulk based on the data extracted from target files such as GPS information, TV show broadcast date from downloaded videos and so on, you can create several types of distinct techniques to meet your needs, using the custom batch scripting function.
Price: free for personal use (limited); The upgrade starts at $ 20.
4. File Renamer Basic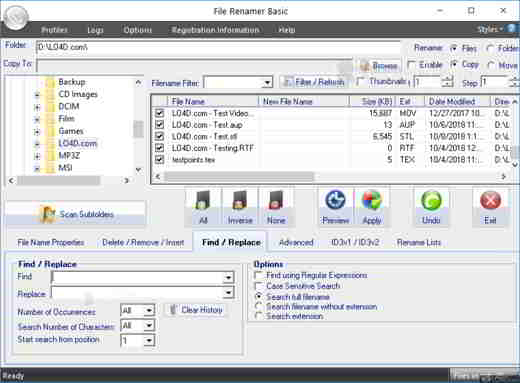 If you are looking for a software to rename multiple files effectively then File Renamer Basic may be the best solution. It comes with a perfect interface that features a list of files and a directory tree.
Some of its main features are:
Support of usual expressions such as EXIF, ID3 v1 and ID3 v2. profiles stored for repeat activities, renaming lists and editing tags.
Exceptional help files.
Free license with limited functionality.
A well designed interface.
A great program to rename files in bulk.
Price: free.
5. Flexible Renamer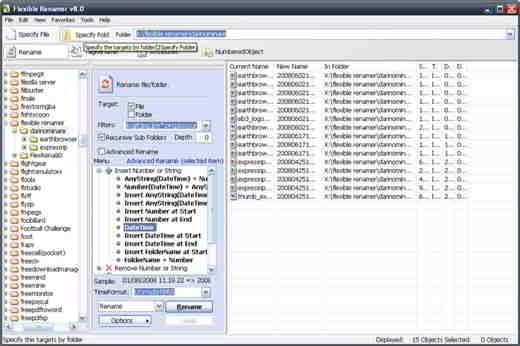 Flexible Renamer is another great app to rename multiple files at once and comes with multiple options such as renaming with the help of tags (ID3, Exif, etc.), file numbering, use of wildcards or usual expressions and much more. The cool thing is that the preview feature eliminates errors and warns you to name any disputes.
Other important features include: the ability to rename music files with ID3, IPTC, DOC, HTML and Exif tags, the ability to write scripts in VBScript or Jscript for complicated, light and free renaming functions and without the need for installation.
Price: free.
6. Bulk Rename Utility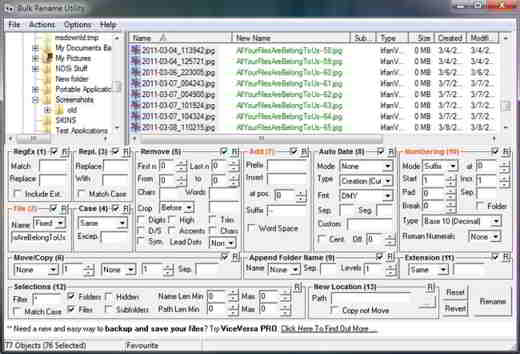 Bulk Rename Utility is one of the most popular programs for renaming a list of files on Windows 10. It can easily meet daily batch renaming needs. While the splash screen can be a bit complex for beginners, it becomes really easy to use once you get used to the tool.
Among its main features we have:
Adding, deleting or changing text in file names.
Changing uppercase letters for file names.
Adding or preparing text to file names.
Delete words, digits, characters or symbols.
Extensions review.
Copy files or move.
Support of habitual expressions.
The best part of the program is that it's super fast. Furthermore, it is available in both installable and portable versions. The install version adds a right click context menu item that helps renaming quickly.
Price: free for personal use; Starting at $ 49,95 for 6 PCs for business use.
7. Siren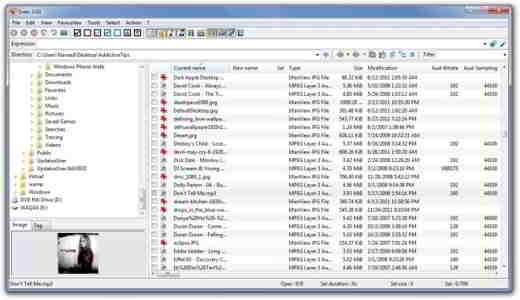 If you are looking for an advanced batch file renaming tool, then Siren may be the best solution. While it has all the basic renaming options, the program also has the ability to use information from file properties so that you can rename files accordingly. The software is also command line interface compatible for those interested in such things.
This software is portable and therefore requires no installation. You can start using it right away. But the only downside is the utility works perfectly on Windows 7 and Windows 10 systems but is no longer supported by the developer.
Price: free.
8. Rename-It!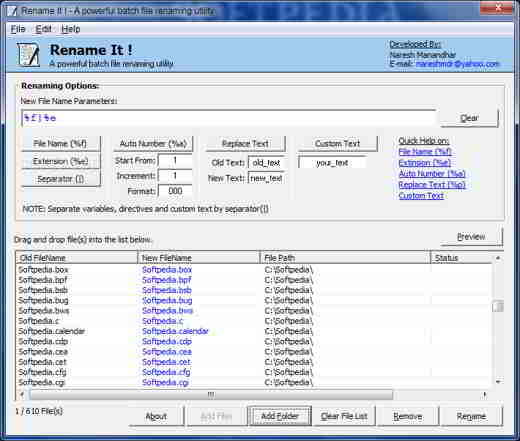 Rename-It! is another great tool to rename photos in seconds. The process is carried out in a single transaction in order to better manage any errors. This free and open source app and can change the directories of the file or rename the full path of the file.
The cool thing is that it can create series of numbers, for example, you can ask to rename an image with Image1, Image2, Image3 and so on. In addition, it also positions itself in the Explorer context menu. You can also create a script from the CLI, then run the rename function and return the correct exit code. It can also use RegExp in addition to wildcards and string substitutions.
Price: free version available; The upgrade starts at $ 7.
9. Rename Master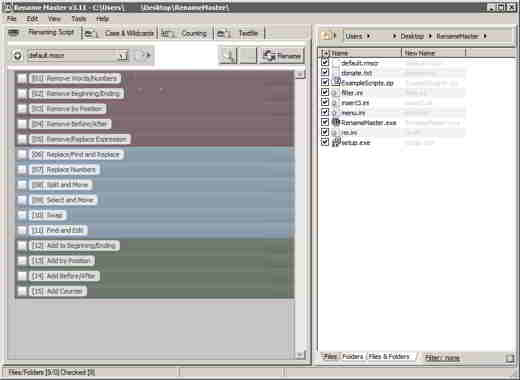 If you are looking for a software to rename files, Rename Master can be perfect for you. You can easily rename files, folders, documents, images or videos. Some of its main features are:
Provides support for ID3 tags, regular expressions, scripts and EXIF ​​tags;
Rename files and folders.
Automatic preview.
Create custom file list columns.
Option to rename the scan subfolder.
Full Unicode filename support.
It is portable and does not require installation.
Price: free.
10. Easy File Renamer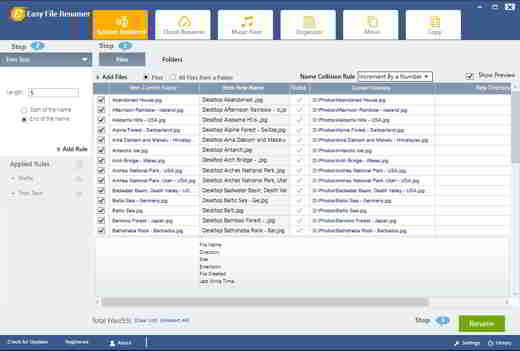 Easy File Renamer helps you rename photos sequentially by creating a custom template in just a few steps. It is an easy-to-use app with cloud capabilities to rename files on Google Drive.
Although it does not have a standalone interface, it can be accessed from the context menu of Windows Explore. Therefore, it helps you to change the name of a file by selecting it in the standard way from Explorer, defining the criteria and clicking on the rename option.
Despite the absence of a user interface, it allows you to set policies for files directly from the dialog.
Price: free.
Other programs to rename files and photos together
Wild Rename: is one of the easiest free software to use for renaming all files on Windows. It is a multiple file renaming program with a simple user interface that helps you create and perform file renaming operations one by one or in batches.
D-FileMU: is a light and free program that offers 17 ways to rename files.
FocusOn Rename: is a program that offers many pre-set and useful criteria to change part of the name of the file you want to rename, but also the first letters, uppercase, lowercase and much more.
ContextReplace: It integrates into the Windows pop-up menu under the name of Replace and allows renaming of the files you are interested in changing the name of.
Namexif: is a very useful utility that renames photos based on their date. If you want images with names and dates, this is the ideal tool.