Looking for i best sites with online cooking classes? In this guide you will find courses to learn how to cook for beginners and beyond.
If you are a cooking enthusiast and would like to delight your friends or your husband with a delicious dish, then you should take a look at the online cooking classes listed below.
In addition to free and paid cooking classes, you will have the opportunity to browse specific recipes proposed by professionals in the sector and to feel, at least for one day, a real chef.
Best sites with online cooking classes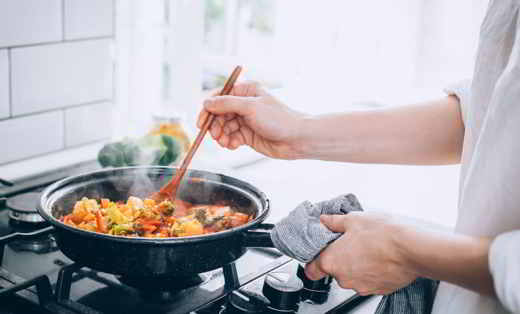 Below you will find real online courses to become a full-fledged chef. The choice is yours on which of the listed sites is most relevant to your skills.
1. Yellow Saffron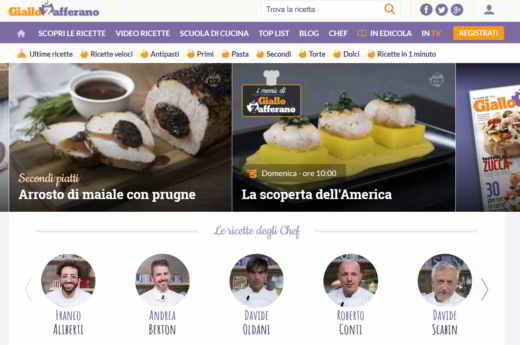 GialloZafferano is one of the most famous Internet sites on the world of cooking. In addition to the many daily recipes, it includes a section called Cooking school, where you can find a series of lessons aimed at those who want to approach cooking for the first time and have no idea how to start. Access to the lessons is free with information in both textual and photographic format. There are detailed videos and specifics on preparation times and difficulty of the dish.
2. Gambero Rosso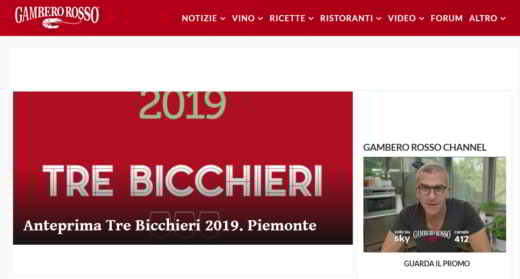 Red shrimp is a website that offers a real store with cooking classes for enthusiasts. In the Courses section, you can find courses for professionals, courses for enthusiasts, events, books and guides and a subscription to the magazine of the same name for one year. The courses are paid and in addition to food, they include wine tasting courses. You will be able to learn basic and advanced techniques and you will be able to choose a wide range of courses ranging from Spanish, Thai, Japanese cuisine to international, light and Christmas desserts.
3. Homemade by Benedetta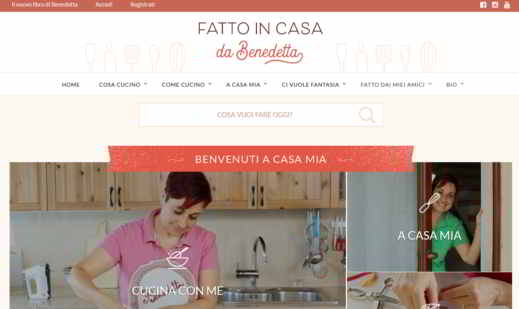 Homemade by Benedetta is an Internet site and also a Youtube channel that offers recipes for all tastes. You can find information on how to make biscuits, jams, cakes and so on. The videos are well organized into categories and above all they are in high definition.
4. Life learning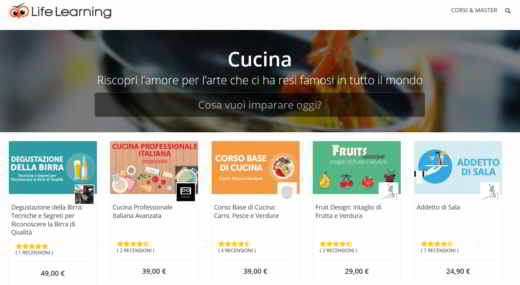 Life Learning is an online course site where you can also find courses to learn how to cook. It is valid for those who do not have time to attend a culinary course. On the site you will find many online courses accompanied by videos that explain how to try your hand at cooking meat, fish, cakes, pizza, vegetables and much more. All online courses are paid and at the end of the use a final certificate is issued.
5. The Cook Test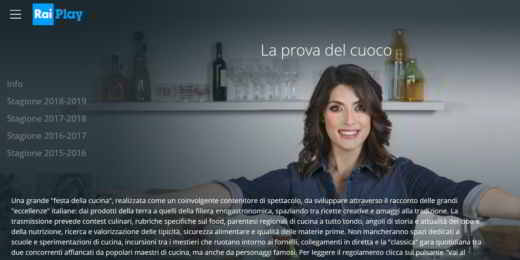 The cook's test is on television every day with culinary contests, columns on food, regional foods and so on. All episodes are available on the Rai Replay website and can be viewed on-demand at any time both on a PC and with a mobile device. It is not a real online cooking course but it offers interesting ideas for those who love cooking.
6. Mission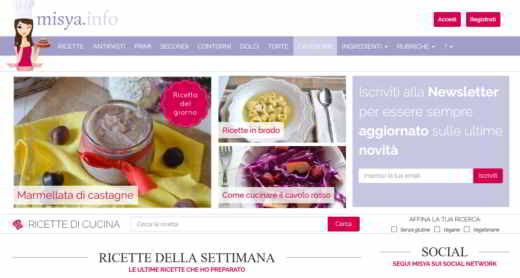 Mission is another of the best online cooking class sites where you can take advantage of the large section dedicated to guides to learn how to prepare desserts, pasta and various kinds of food. It is a real point of reference for those looking for new recipes and want to discover interesting preparations.
7. CookAround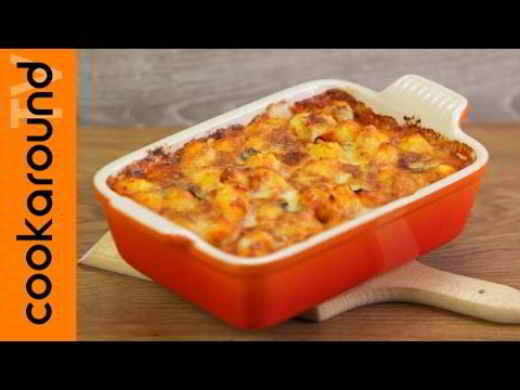 CookAround is a YouTube channel with many video tutorials that reveal how to prepare simple and complex recipes in a clear and fun way. All the recipes are explained in detail in order to bring all those who have never taken a pan in hand to the kitchen. All videos are available for free and divided by category: first courses, main courses, desserts, etc.
8. Chef Stefano Barbato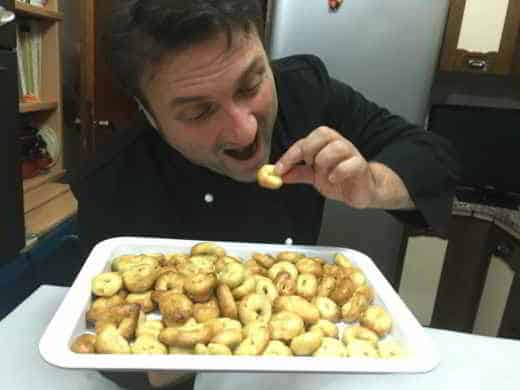 The YouTube channel of chef Stefano Barbato has over 290 subscribers. In his videos you will find many recipes to prepare typical dishes of the Spanish tradition but not only. All recipes are illustrated and explained in a simple and understandable way even for those who have no experience in the culinary world.
Other useful articles