Here's how distance learning works to set up a digital classroom with i best online lesson plans.
In this article, we will look at some of the best technology tools for preparing and organizing home school or college online lessons.
Telematic Universities have already existed for some time to graduate online and which allow students to have the study material available directly from the Internet and in some cases to follow the lessons directly online. Schools have also begun to adapt by exploiting technology. Today teachers and students have the opportunity to organize videoconferences and e-learning to carry out distance learning and students can attend the online lessons even from home.
Index
Best programs for online lessons (distance learning)

Skype
Office 365 Education
Microsoft Teams
Google Classroom

Other programs for distance learning
How to create a virtual classroom
Best online lesson plans (distance learning)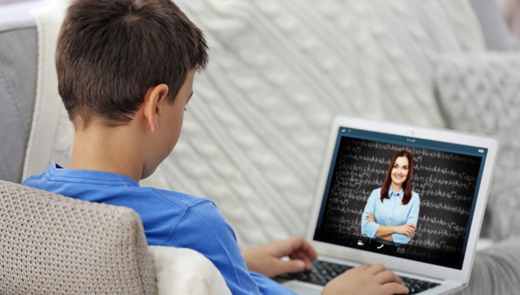 Here are the free digital teaching tools you can use to teach from home over an internet connection.
Skype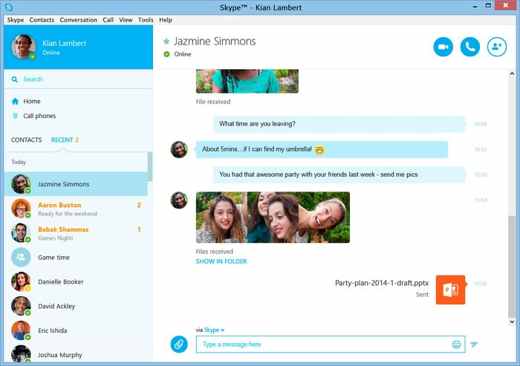 Skype it's a Microsoft free instant messaging and VoIP software where it is possible make group video calls for up to 50 people on any mobile device, tablet or PC.
To use it you just need to have a Microsoft account and take advantage of the group video chat for share screen as a group, present Powerpoint slides, video recordings and much more. With the face-to-face conversations during Skype group video calls, the teacher will be able to assign homework and even interrogate online.
To create a group chat with Skype you need:
Click on the button "+" and select New Group Chat from the list.
Enter a name for the group to continue.
Click oncamera icon to upload an image for the group.
Click on the icon right arrow to create a group.
Start adding contacts by selecting them from the list of suggested contacts or selecting Search to type the name of the person you want to add. Continue searching and adding all contacts as desired.
Select end to start chatting.
Office 365 Education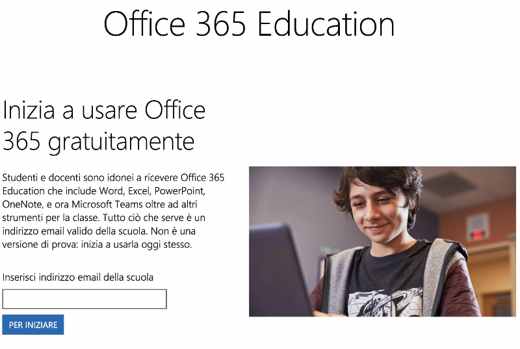 By registering for free with your school's email address, you can take advantage of all the programs on the e-learning platform Office 365 Education, che comprende: Excel, Word, PowerPoint, Outlook, OneNote, Publisher e Microsoft Team.
It is one of the most complete and versatile solutions currently online. You can get Office for free and much more. All students of schools who join the service can access without having to pay anything in one mailbox with about 50 GB of available space, 1 Terabyte of OneDrive space (Microsoft's cloud) and other distance learning services, including Microsoft Terms, a platform that allows you to create a virtual classroom with closed groups where you can make group video calls and take lessons online.
To use and sign in to Office 365 Education you must have a certified e-mail address from your school so that the Microsoft service can recognize you as a student and as a member of the accredited institution. Then follow the instructions for setting up your profile and enter the required information.
You will be able to take advantage of wep Office apps updated to the latest version and a long list of services for digital education, which are:
Microsoft Forms: to create multiple choice quizzes for students to assign as assignments.
Microsoft Stream: to create and share videos.
Microsoft Flow: used to create diagrams and workflows.
Microsoft Sway: Create projects and presentations.
Microsoft Yammer: to create a closed social network where you can exchange files.
Microsoft Teams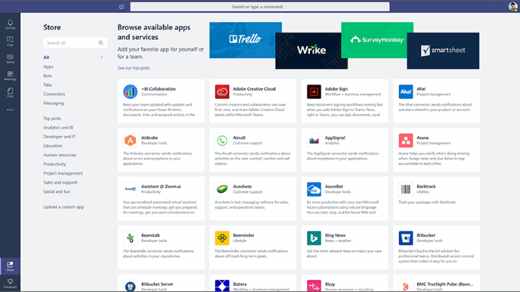 The platform Microsoft Teams is a free Office 365 service where you can create workgroups and collaborate in the study. Teachers can organize online lessons and initiate group video calls for up to 250 participants. Online video lessons can be recorded in the cloud, so that any absent pupil can recover missed lessons.
During lessons, Teams allows you to share your screen and activate one virtual whiteboard. You can also create and manage assignments and keep records online.
Teams is among the best online lesson plans for teachers and alumni as each user can take advantage of 10GB of space and attach files up to 2GB. It integrates seamlessly with Skype and takes advantage of the services offered by Office 365.
Google Classroom
For online teaching, another very interesting e-learning platform is Google Classroom. It is a free service that is part of the programs of the G suite for Education di Google.
Con Google Classroom:
Teachers can: create online courses, upload multimedia content, assign assignments, post notices on the bulletin board, evaluate the tasks performed by students remotely.
Students can: participate in courses, become members of the virtual class, get in touch with other classmates, talk with teachers and through Google Calendar find out the delivery date of the tasks to be done.
To log into Google Classroom you have to connect to the page of the official website ed enter your Gmail address and password. Then if you are a teacher you can create a new course by pressing the "+" icon and choose the item Create course. Accept the conditions of the service and enter: Course name, Section, Subject e Stanza. Press on Crea and start inviting students to start the online lesson.
To register for a course on Google Classroom the student must receive the invitation from the teacher or have the code of the course. Access the platform with your Google account and press the "+"And then select Sign up for the course. Enter the course code and click on SUBSCRIBE to enter the virtual classroom.
Google Classroom like Office 365 Education, it offers many other useful services to better perform any assigned task: Google Documents, Google Sheets, Google Presentations e Google Drive. The service is available via web app on the website, but also on the Google Play Store and the App Store.
Other programs for distance learning
Among the best online lesson plans, there are also other less famous but equally valid tools. Let's see what they are.
Edmondo
Edmodo: is a tool that offers a safe learning environment for any level. The teacher can create a class and provide an access code to the students. The students then use the access code to join the class.
One of the characteristics of Edmodo is "Note". Using this feature, the teacher can post an announcement in the classroom, share files and converse with students. "Tasks"Is another feature that allows students to access files and links to complete a task. With "Assignments"You can see who completed the activity.
With Edmodo the teacher can also create quizzes to send to the class. Once the student has completed the quiz, the results are displayed in a gradebook (which can be exported as a file CSV). A polling feature allows the teacher to review the class and notifications displayed on the side of the screen, allowing them to receive updates at a glance.
WeSchool
WeSchool: is a digital teaching platform that allows the teacher to bring his class online, designing lessons and involving students with online training activities. Among the main functions we find:
Wall section- You can interact with other group members with questions and comments.
Board section: contents of the lessons can be organized by thematic areas and topics and studied within the Boards.
Test Section: you can launch Instant Test and immediately see the answers and results of the class. You can also choose from 9 different types of quizzes and exercises.
WeSchool is available as a web app and for Android and iOS mobile devices.
How to create a virtual classroom
To use the free online school tools, the whole class must have a PC with an operating system Windows 10 it's a fast internet connection. In this regard, you can read the guide: How to check the connection speed with Google.
The first thing to do is to apply the rules and set a start and end date for the lesson and allow pupils to ask questions avoiding buzzes and interruptions. On the connectivity side, the advice is to disconnect all the devices connected to the Wi-Fi network, to leave only the one that will be used for the lesson, in this way you will avoid interference during the videoconference.
These instructions are valid for middle school, high school and university students. For primary school children you can take advantage of the use of e-mail by asking the teacher to send the assignments via e-mail.