If you are going to resume a run from scratch to abandon the sedentary life, there are many devices that can help us to carry out our physical activity. Technology can serve us for prevent injuries, make the achievement of goals less tiring and have a greater perception of ourselves.
The technological bracelets
Nike + Fuelband SE is a bracelet, produced by Nike, which constantly monitors the wearer's physical activity. With a modern design, this device has a small display that in addition to offering specific information, is distinguished by one multicolored led bar indicating the measurement of the energy expended (fuel = fuel).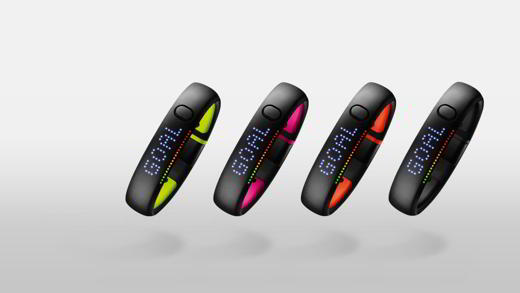 The same system can be used to keep calories under control, regulating a daily amount to burn, and to keep the hours of sleep under control. The Nike bracelet is available in various colors and at the moment it only interfaces with iPhone or iPad via Bluetooth 4.0 and through the app Nike + synchronizes with the smartphone, collecting the progress made and sharing them on Social Networks.
The battery has an autonomy of 8 days thanks also to the fact that the device does not have a GPS sensor. The cost of the FuelBand SE della Nike start from 99 € and can be purchased on Amazon or in Nike Stores abroad (In Spain it is not available).
Another ultra-technological bracelet that tracks physical activity is the Jawbone UP24. Less aesthetically pleasing than the FuelBand, it still has many features too. First of all, it has a pedometer that measures steps and takes into account the waking hours of sleep. It then calculates the calories, fibers, fats, proteins, sugars and carbohydrates giving suggestions for a healthy and balanced diet.
With a slight vibration reminds you that you have to move when you have been standing still for too long.
Buy on Amazon
There are also devices related to the safety of those who run like the Nilox Safety Led. A device that allows you not to be run over as it features a led strip that attaches to the back of the shoes. The autonomy of the light is about 96 hours if used intermittently otherwise 72 euros. The cost is 19,99 €.
SmartWatches
Products Polar there are also several models of SmartWatch that works as real virtual personal trainers. I am able to administer physical activity and measure heart rate.
Among the smartWatches, the following should be mentioned:
Il Garmin Swim (149 euros) perfect for swimming and polar fans RCX3 (116 euros) perfect for athletes who love to run.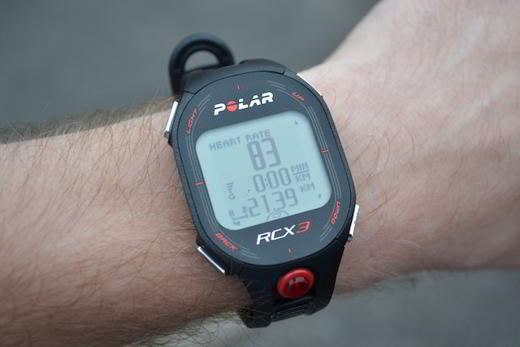 Similar to the SmartWatch sector there are also the Runner devices (169 euros) e multi-sport estremi TomTom (199 euros). The first is intended for runners and has an integrated GPS sensor. The other is perfect for runners but also for cyclists and swimmers.
For pool and swimming lovers there are several accessories:
AquaPulse di Finis (118 euros), a device that detects the heartbeat while swimming and connects to the earlobe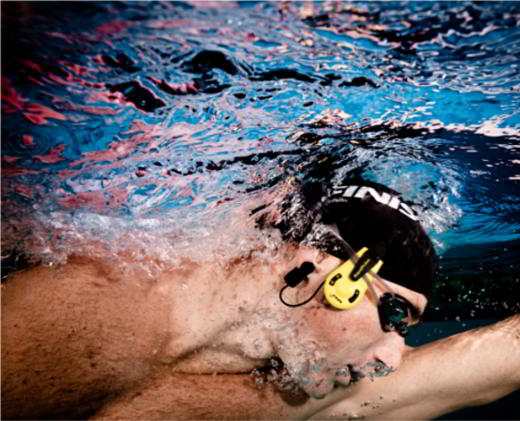 Tech Toc always of the Finis (39,30 euros) is another accessory for the swimming which consists of a belt with sensor to be placed in the lumbar area to reassure a correct position of the hip during swimming.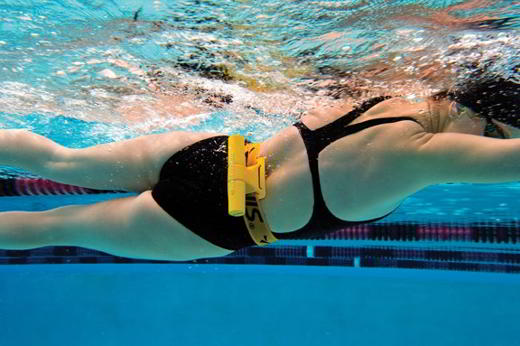 The technological glasses
After bracelets and smartwatches there are also glasses.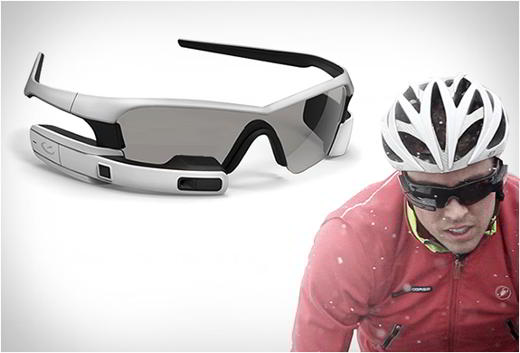 I Recon Jet da dollars 599 they have been designed specifically for physical activity, especially for those who run by bike or on foot. They have an optical touch sensor and theHUD (Head up display), i.e. the appearance of overprinted writings and graphics to get feedback on performance and data on the surrounding environment. By connecting these glasses to the smartphone we can connect them to the web and use the interface to see incoming calls and SMS.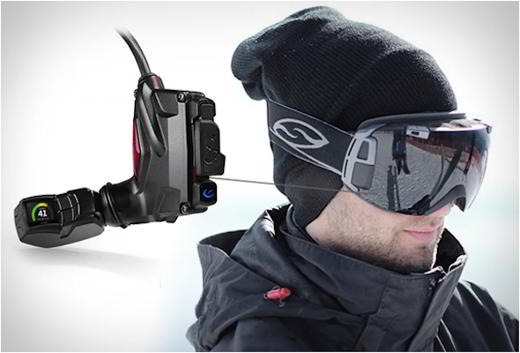 I Recon Snow2 with a futuristic and aerodynamic design, they can be attached to the ski goggles by integrating GPS, gyroscope, altimeter, thermometer, magnetometer plus sensors to control speed and distance. Compatible with action cameras, it can also be connected to a smartphone to manage many other functions.

Apps on smartphones
For apps dedicated to sport, the following should be mentioned:

RunKeeper is one of the best free apps for ios and android dedicated to those who run, ride a bike or walk. Through the GPS it records our physical activity as well as showing the statistics of the distance traveled, calories and so on. It also works as a step counter or a stopwatch offering customized plans to increase fitness.
Runstatic Sports coach it works not only with Android and iOS but also on Windows Phone and BlackBerry. It uses the GPS of the smartphone for parameters concerning our physical activity and also provides a personal trainer.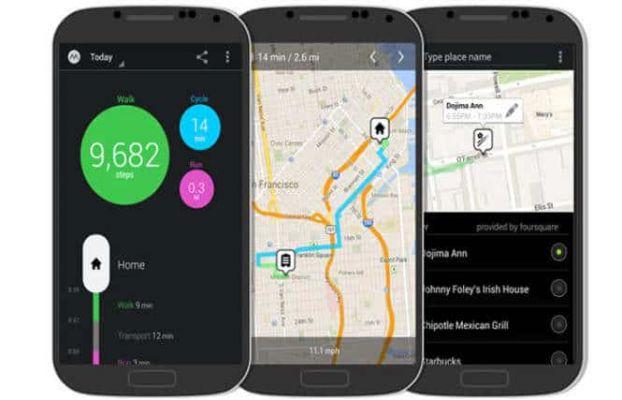 Moves is a free app, acquired by Facebook, which allows you to store all the steps and distances we take daily. It also offers detailed and scanned graphs with dates and time references.