Too many weekly calls on your smartphone and home phone from call centers trying in every way to sell you something are putting a strain on your patience? You no longer know how to get rid of these annoyances and above all how to say enough to telephone sales?
In this article I will try to reveal to you what your rights are and how you can defend your privacy to recover some peace and free yourself from those gentlemen who call at any time.
The long sales proposals recited daily by telephone companies, gas and electricity suppliers, or by the many satellite TV operators are now on the agenda. Not to mention the absurd times when you are disturbed or the fact that usually the operators are foreigners and trained to be insistent.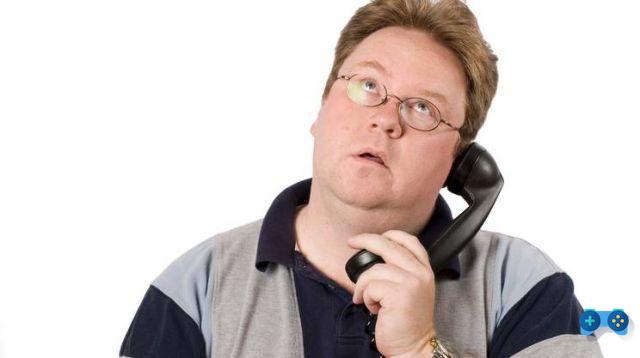 Therefore? How to protect yourself from all this?
You must know that, even if your phone number does not appear in the telephone directories, it still circulates on the Net, how? When you enter your home or mobile phone number in the questionnaires that collect your personal information for registration, you are asked to consent to the processing of personal data. By accepting you give free access to your personal information; but there is also another thing that needs to be clarified, can call centers and marketing companies use the data they find freely accessible on the Net?
The fact that your information is easily accessible or searchable from the Net does not authorize companies to use it to send promotional communications. Any supplier of products and services must seek permission to use information about you. Furthermore, the law explicitly states that it must be clear what they will be used for.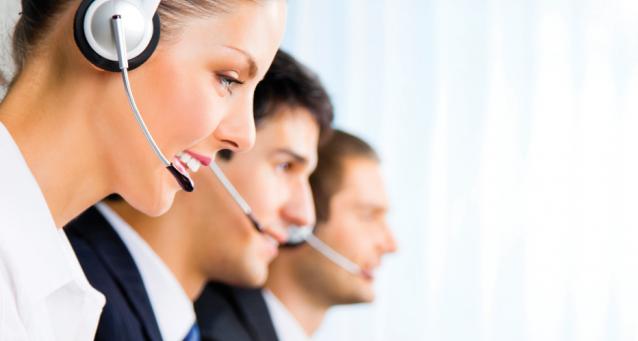 Having said that, be careful and always read the consent form for the processing of data to the end, both on paper and online. In many cases you would find that you are asked two or three questions. The first serves to give theOK for the product or service to be received, the other two ask your permission to give your valuable personal information to third party companies. If you accidentally consent to these last questions, your phone number and other data could end up in the hands of call centers or marketing firms.
Unfortunately, marketing companies today are able to circumvent user privacy through some simple tricks such as asking for data without entering consent to their processing or by ticking the consent box for data processing themselves. In addition, companies can freely annoy those who are present with their landline or mobile number on telephone directories.
How to say enough to telephone sales?
If you do not want to unsubscribe from the telephone directories and you want to say enough and stop receiving advertising telephone calls, you can subscribe for free to Public Register of Oppositions for free. The request will become effective after approximately 15 days. To learn more about registration in the Public Register of Oppositions, take a look at: How to block and stop receiving advertising telephone calls.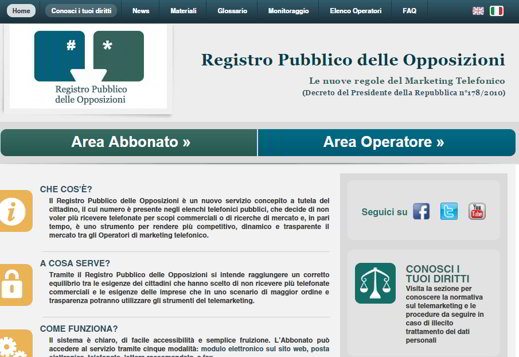 If your phone is not in the telephone directory and you want to say enough and no longer receive advertising telephone calls, you can request the cancellation of consent by invoking the Privacy Code, and contact the Privacy Guarantor.
Finally, if the phone calls do not stop, you can ask for help atAssociation of Users and Consumers.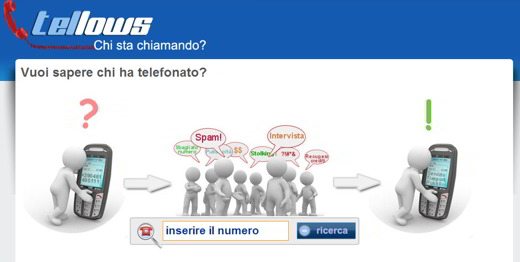 There is a service that can communicate who calls you without answering, it is called tellows. In case you realize that it is a call center, you can decide to block it and avoid the so-called unwanted calls. Besides Tellows it also exists for Android Blacklist. It is an app that allows you to create a black list with all the phone numbers you want to block from receiving calls and SMS.
At this point you are spoiled for choice for say enough to telephone sales.