Have you already seen on Amazon or Apple the term refurbished or refurbished smartphone, certified, or refurbished tablet at discounted prices? Do you want to know what refurbished means or refurbished iPhone what does it mean? If you have never had an experience of buying a refurbished smartphone or iPhone and, above all, you want to learn more about the term "refurbished", I advise you to continue reading this guide.
I want to reveal you what does refurbished or regenerated smartphone mean, what are its characteristics (degrees of wear, warranty and return policy) and where to find offers.
What does refurbished product mean
refurbished or refurbished smartphone means a product sold "as new" following a repair and maintenance operation, also known as reconditioning.
This refurbishment process involves replacement of defective parts, diagnostic testing, cleaning, inspection and repackaging of the product.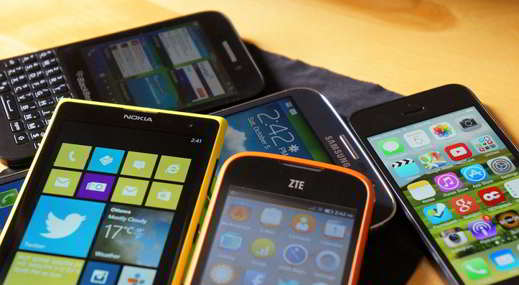 In the specific example, refurbished products can have two types of origin:
products exhibited in fairs and events;
defective products returned by the user to the manufacturer.
On Amazon as on other e-commerce these products are identified with the term Refurbished or Regenerated and usually the sale price is discounted between 15 and 30%. New products sold at low prices are also sometimes labeled as refurbished.
Degrees of wear
Overhauled or refurbished smartphones have a guarantee that, based on the degree of refurbishment, varies from a minimum of 3 months to a maximum of 12 months.
Grade A: these are almost new products complete with original box, accessories and user manual. The warranty is usually 12 months and the product is in perfect aesthetic condition, hardware and software. Sometimes sellers also use i gradi AA, to indicate invisible and minimal scratches.
Grade B: these are refurbished products delivered with accessories and neutral packaging. They are products in good cosmetic condition that may have scratches, dents or minor bump marks. The product works perfectly but is not covered by the manufacturer's warranty. So the guarantee can only be offered by the seller. (The warranty is usually 6 months).
Grade C: these are reconditioned or regenerated products with obvious signs of use. The product of this kind is no longer under warranty and often has neither original packaging nor extra accessories. It may have hardware or software defects.
The guarantee of a refurbished or regenerated product

Regarding the warranty, the product is covered by a one-year limited warranty provided by the manufacturer, the seller or a person specialized in refurbishing processes. This type of guarantee does not affect the rights of consumers.
Refurbished or remanufactured product return policy

As for the return policy, on Amazon for both the refurbished and the new product you can rethink and return the purchased item within 30 days from the date of delivery. For other e-commerce sites I suggest you take a look at the information regarding the return policies.
Refurbished product offers on Amazon
If you want to buy a refurbished smartphone or refurbished tablet take a look at the offers on Amazon Warehouse Deals where you can find at reduced prices items returned with slight damage (eg damage caused in the warehouse), which have been repaired or new products in open packages and with discounts up to 50%.
They are produced in good condition but do not meet Amazon's standards for "new" products. They can be shipped with free shipping or with the Amazon Prime service. For the guarantee, you can request assistance within 24 months of delivery under the legal guarantee of conformity.
Also take a look at: What is the Legal Guarantee
Unfortunately for the commercial guarantee, the products Amazon Warehouse Deals they have no coverage. For commercial guarantees, however, you must consult the product sheet available on the site or contact the manufacturer directly.
For the return, there may be problems in replacing the refurbished product, even if each product is meticulously checked and based on its conditions a level is assigned that you can verify yourself.
Read also: Amazon Refurbished Product Offers