You need to find out how to send a contact with WhatsApp but you don't know how to do it? WhatsApp thanks to a very simple usability allows you to send instant messages, offering brand new communication possibilities but not only.
There are other functions that the app offers such as: blocking annoying contacts, monitoring traffic consumption, using WhtasApp with your PC or pairing your account with a new phone number. All this makes WhatsApp more of an alternative service to SMS.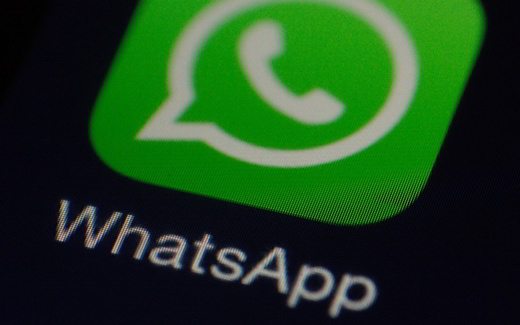 One of the functions of WhatsApp that perhaps not everyone knows is the possibility of transmitting a telephone number.
With Android, For send a contact with WhatsApp, just click in the window for the chat, on the clip top right, then up Contact, select the desired item and tap Send.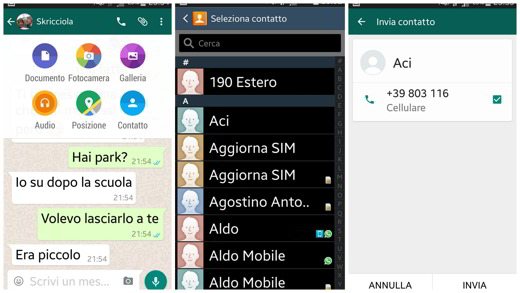 With the latest versions of WhatsApp for Android 6.0 and 7.0, sharing a contact has changed. Open the Chat and click on the name of the person you are looking for. At the top click on the icon with i three vertical dots i went his Show contact. Once you have entered the profile, always click on the icon at the top with i three vertical dots and select View in the Address Book.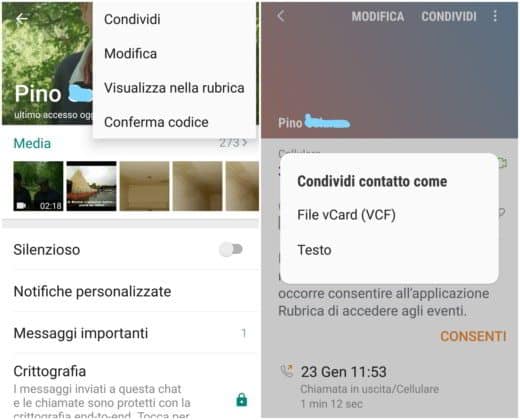 In the new stage screen on Share and in the popup Share contact as, Choose File vCard (VCF). Then tap the WhatsApp icon and select the name of the person you want to send a WhatsApp contact to.
With iOS, For send a contact with WhatsApp, just tap, from the chat window, on the arrow at the bottom left and select Share Contact.