Among the companies that provide telephony and navigation services, Fastweb it is certainly one of the best known and chosen by users. His offers for the flat navigation (i.e. without limits) from home are extremely interesting, as are all services intended for mobile devices. With Fastweb in fact, it is also possible to surf from a smartphone absolutely free of charge when you are away from home, thanks to its innovative wow fi network.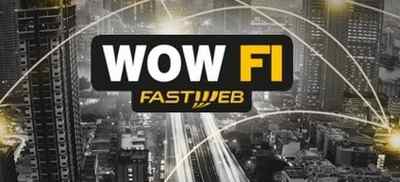 Everything is made possible by latest generation home modems of the company, which they have incorporated the functionality of being real access points for mobile devices. In Spain there are currently more than 1 million, which go to create a network through which each user can connect without consuming the giga of your tariff plan. This, of course, does not in any way compromise the performance of the modem itself, which will continue to function correctly and at the same speed as ever.
All Fastweb customers can take advantage of this service: both those who have active only the fixed network offer, both those who possess one SIM 4G per smartphone, I-phone o Windows Phone.
From a fixed network and with a mobile device (including tablet) of another operator, however, you must first configure the vehicle, searching, among the available networks, the one wow-fi Fastweb. The login credentials, i.e. username and password, will be sent via SMS and can be saved for future access.
The owners of Fastweb's 4G SIM, on the other hand, will only have to download thededicated app. Wow-fi can be accessed even from notebooks: this allows users to take advantage of the network to do their work wherever they are.
Both the network that requires the access point and the one to be exploited to navigate are always and in any case password protected, therefore personal data are absolutely safeguarded, in full respect of privacy.
Accessibility a wow-fi is allowed on all 4G cards and on well 4 different devices if the Fastweb subscription is on a fixed network. Obviously, on the Fastweb website and app there are guides and contacts to get all the relevant information.
I wow-fi access points on our territory they are in continuous expansion and if today about 800 cities can benefit from it, soon this number is destined to rise. In fact, surfing from a smartphone or tablet has now become the norm and happens for various reasons: you use instant messaging applications to communicate with your family, you connect to the web to work or even to shop.
La versatility of being able to connect anywhere, without consuming even a gig of your tariff plan is practically indispensable in today's world, in short, and Fastweb with its wow fi network has shown that it has been able to intercept and fully satisfy this need.
After all, the company has always stood out for the innovations it has tried to offer, over time, to its numerous customers, starting with 4G networks up to the new generation optical fiber.
La connection speed and the possibility of making it available even in smaller centers has always been the prerogative of this company that unites, with modern technologies, the creative intelligence necessary to keep up with the times and thus satisfy the most complex needs of users.