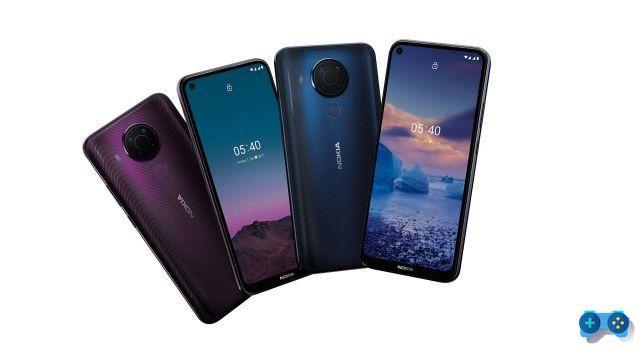 Fast-paced modern life requires a phone that can keep up.
Now available the Nokia 5.4 - stunning, smart and enduring
Milan, February 15 2021 - HMD Global, the home of Nokia phones, announces the availability of Nokia 5.4 at the price of 219 euros, a smartphone that pushes the limits of what is possible in this price range - a 48MP quad camera with advanced recording capabilities and cinematic effects, a battery that lasts two days and support for the Qualcomm® Snapdragon ™ 662 mobile platform - at a fantastic value for money.
The new phone from the European smartphone maker has been designed to help people manage increasingly busy lives, as well as support them in the trend that sees an increasing number of individuals around the world turning their passions into money, simply by using the phone.
Nokia 5.4 is the perfect partner for speed and performance at incredible value. The quad camera feature eliminates shutter lag completely and has been upgraded to 48 megapixels - 160 times better than Nokia's first camera phone (the Nokia 7650). This means you'll never miss the moment - whether you're capturing a personal project or unique family memories.
Your most valuable videos will look richer than ever thanks to professional color grading for a cinematic feel while, as far as performance is concerned, the Nokia 5.4 promises a faster and smoother experience. In fact, it has enough battery to support 42 commutes (global average commute is 67 minutes [1]), check kids and email.
Always ready [2] to offer the latest security updates and Android upgrades, Nokia smartphones offer beautiful design inside and out. With three years of monthly security updates, they are number one in the 2020 brand trust rankings, raising the industry benchmark in terms of updating the cheapest devices [3].
"Today is an exciting day for the Nokia 5 series. The Nokia 5.4 has been designed to meet the ever-changing lifestyles of consumers and is a timely addition to our smartphone portfolio," comments Alberto Colombo, General Manager of HMD Global. . "We needed to do more than combine the fantastic 48MP camera and cinematic capabilities with battery life. So we added reliability, with the Qualcomm® Snapdragon ™ 662 mobile platform, 3 years of security patches and 2 years of software updates. The resulting Nokia 5.4 is a smartphone that integrates seamlessly into the lives of those who live beyond 9-18 hours ".
Capture moments like the pros
The combo of a 48MP quad camera and a 16MP front camera allows you to take breathtaking photos and videos. Capturing incredible detail anytime, anywhere has never been easier - in the light, in the dark, at home or on the go. The main camera's ultra-wide lens captures wider images and is perfect for expansive landscape shots. At the same time, the depth and macro cameras will handle portraits and close-up shots. Shutter lag is often the bane of shooting on the go - for the Nokia 5.4, this aspect has been reduced to zero, meaning you'll never miss that moment again.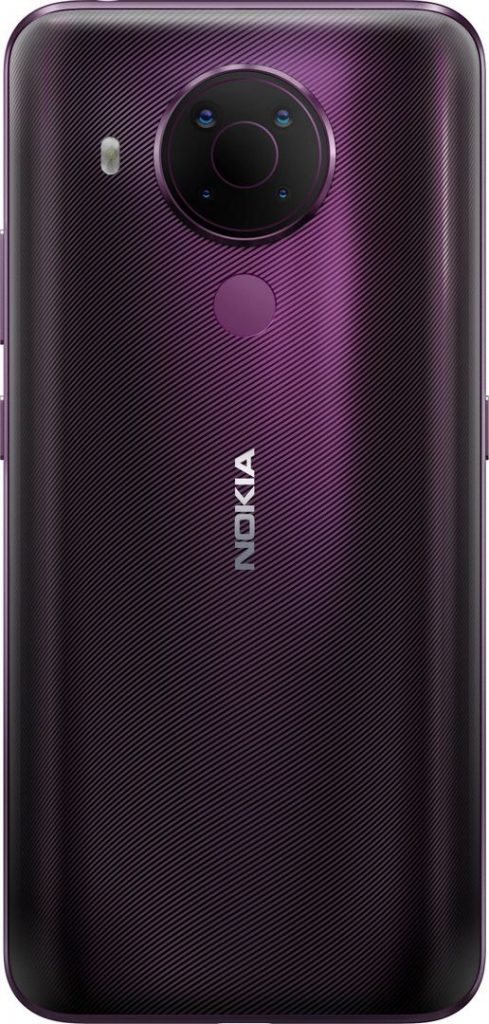 For filming, we emulated the experts with our 'Cinema' mode. This feature captures 24fps (the film industry standard) and allows users to shoot 21: 9 cinema format content. Once finished, the professional color grading options can add a Hollywood touch to your memories. For smoother motion footage, simply upgrade to 60fps video recording - which is nearly three times the industry standard. Whether you're filming your kid's new skateboarding ride or your dog's recovery skills, the high frame rate will capture every movement. Combined with image stabilization, OZO spatial audio and wind noise cancellation for video, the Nokia 5.4 is perfectly suited to today's busy lifestyles [4].
Rely on AI with Qualcomm
You can always count on the Nokia 5.4 to prioritize what matters to you. Whether it's working, playing, streaming, taking photos or entertaining your little ones, your Nokia 5.4 will optimize its power to give you more speed, longer battery life, better picture and more performance where needed. All of this thanks to the Qualcomm® Snapdragon ™ 662 mobile platform. Optimized with the latest AI technology, this software is there to make smart decisions in the background, and help you on a daily basis.
Aim for something strong and beautiful
Give yourself more space to work and play. The immersive 6,39 "HD + punch-hole display offers more screen while remaining pocketable and easy to hold. Thanks to the build quality, the Nokia 5.4 is beautiful inside and out. All Nokia phones undergo rigorous testing [5] to give you a phone that's designed to last and tough enough to withstand the weight of a 10-year-old child [6]. Featuring a durable back cover, the sleek design is also a nod to its Nordic heritage. Available in gorgeous vibrant colors (Polar Night and Dusk), the Nokia 5.4 offers an attractive look that's hard to resist. Evoking the sky tones of a winter night, the hues change hue as you move.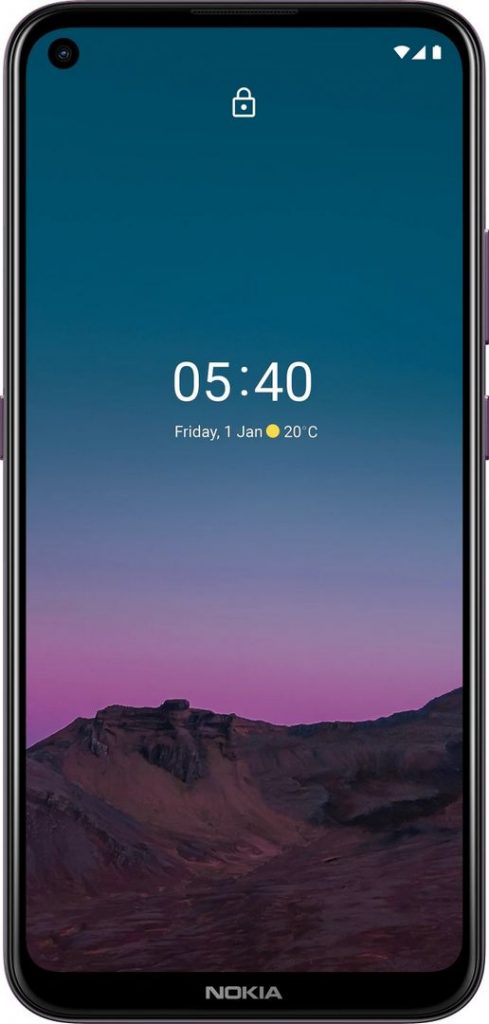 Power for days, staying safe and up to date
With a generous two-day battery life, the Nokia 5.4 is there for you when you need it most and gives you the freedom to do more. AI-assisted Adaptive Battery technology offers smarter use of apps and prioritizes the things that matter to you.
Built to last and secure, Nokia 5.4 is ready for Android ™ 11 and beyond. With three years of monthly security patches and two years of software updates, you'll stay safe and up to date for longer. Thanks to HMD Global's commitment to excellence in this space, Nokia smartphones continue to lead, combining software and security updates with build quality to deliver a range you can truly trust.
For added peace of mind, the handy Family Link app will help alleviate any concerns about other family members' use of the devices, including little ones. By allowing you to set digital rules on devices and monitor their use, the app will help protect your family. Other than that, you can count on Google Assistant [7] to help you whenever you need it - just say "Hey Google".
Prices and availability
The Nokia 5.4 is available in BLUE color with the 4/128 GB configuration at a price of 219 €
[1] https://daliaresearch.com/blog/the-countries-with-the-longest-and-shortest-commutes/
[2] Counterpoint, October 2020. https://www.counterpointresearch.com/nokia-phones-lead-trust-rankings-based-on-software-security-updates-build-quality/
[3] Under 200 euros
[4] OZO Spatial Audio will be available via a software update
[5] SPR
[6] https://www.disabled-world.com/calculators-charts/height-weight-teens.php
[7] Google Assistant is not available in all countries, check here https://support.google.com/assistant