Can't log in to Instagram anymore? Do you need to recover Instagram password? If you have forgotten the password or the username of the social network of photography then it is the case to run for cover and read this guide thoroughly, because you will discover how to reset forgotten password Instagram in a very short time.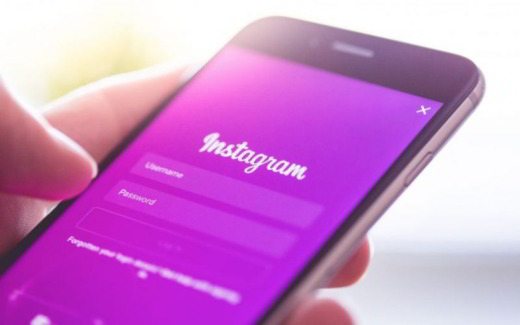 Reset forgotten password Instagram with the instructions that I will give you it is very simple because all you have to do is reset it through the use of:

Email address.
Telephone number.
Account Facebook.
HOW TO RECOVER INSTAGRAM PASSWORDS VIA EMAIL ADDRESS
To reset the password through the email address you need to open the Instagram app and on the login screen, click on Get help with logging in, located under the button Log in.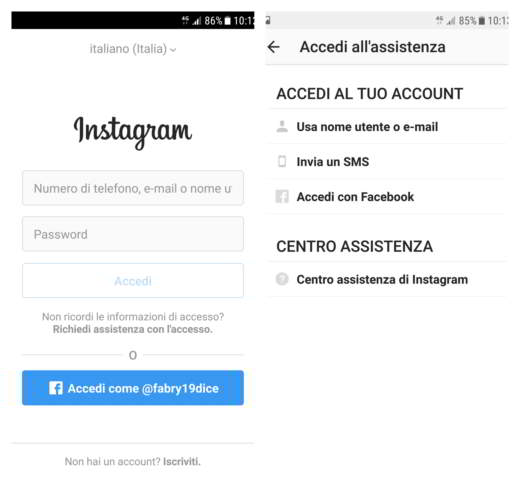 In the following screen the first item: Use username or email and Find your account type the Username or theemails associated with your account.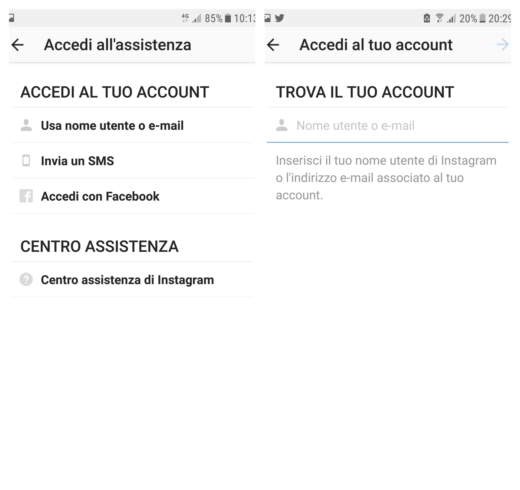 After entering, press the blue arrow at the top and on the page that appears choose between: Send an email or Accedi con Facebook.

With the first option you will receive an email from Instagram for reset forgotten password Instagram. In case you do not receive the email, check the spam filter.

With the second option you can log in through your Facebook account and type in the new password and then repeat it a second time.
HOW TO RECOVER INSTAGRAM PASSWORD BY PHONE NUMBER

To reset the password through a phone number and recover Instagram password without email, you must always go to Get help with logging in and in the following screen click on Send an SMS. On the following page, type the telephone number associated with your account, substituting +1 (click on it) for your country code and press the blue arrow at the top.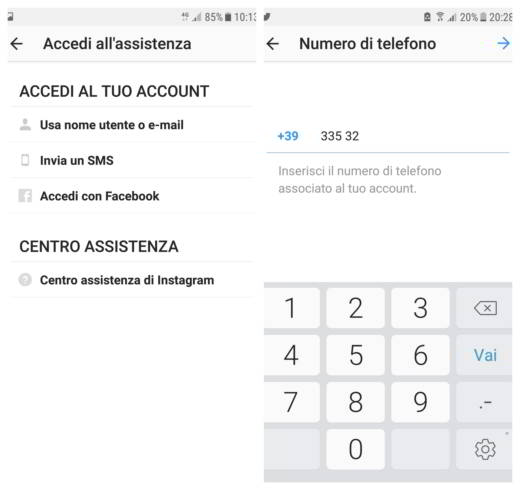 After a few minutes you will receive an SMS with all the useful information for recovering your Instagram password.
HOW TO RECOVER INSTAGRAM PASSWORDS VIA FACEBOOK ACCOUNT

To reset your password through a Facebook account you need to repeat the above steps and go to Get help with logging in and press Accedi con Facebook.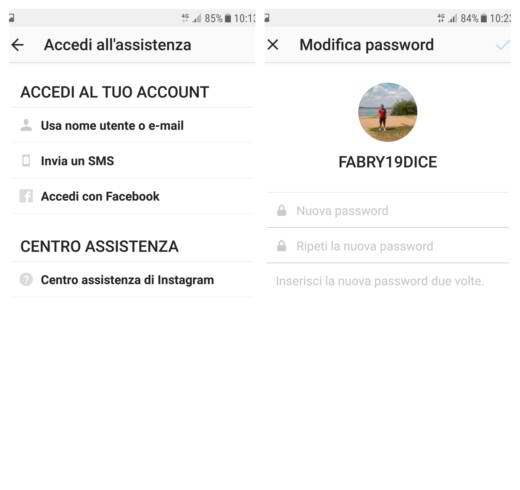 On the screen that appears, type the new password and repeat it and then press the blue check mark at the top to confirm.
ACCOUNT INSTAGRAM HACKERATO
Attention if you think that your account has been hacked and you want to restore Instagram account, you must first of all check if:
If you can log in you must:
Change your password (just read the steps above) or request to receive an email to reset your password.
Revoke access to third-party apps
Enable two-factor authentication to increase your security. By activating two-factor authentication, every time you log into Instagram from an unknown device, you will need to enter a security code via SMS or a backup code, in addition to the username and password. You can activate it in your profile by clicking on the gear symbol for iOS or the three vertical dots for Android at the top right. Stop on Two-factor authentication and check the item Request security code. Enter your phone number, if you've never entered it before, and tap NEXT to receive a code to enter.
If you are unable to log in, you must:
Open the mobile app.

On the login screen tap on the link Get help with logging in.
Stop on Use username or email to regain access.
Alternatively, stop on Instagram help center.
HOW TO REACTIVATE DISABLED INSTAGRAM ACCOUNT
It is possible that your account was not hacked but disabled. If you get a message every time you try to log in then it is worth checking whether your posts comply with the Community Guidelines or the Terms of Use. Check photos, comments, videos and anything that may have led to the deactivation.

If you believe that your account has been mistakenly disabled you can reactivate your Instagram account and appeal by logging into the app and following the instructions provided. Otherwise you will need to create a new account with the same email address and new password.
I recommend for future problems to periodically make backups of your content by reading this guide: How to download and save photos and videos from Instagram.