Instagram has recently introduced a feature capable of block offensive comments and vulgar, defeating the attempt of many users to vent their frustrations on social networks.
Do you want to clean up offensive or inappropriate posts on your Instagram profile? On all social networks, as well as on Instagram, it is possible to come across people who are not always polite, indeed. Often the content of comments is not only offensive but also reprehensible.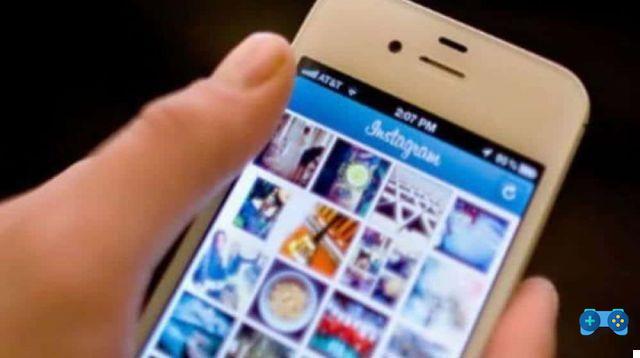 The app that today boasts over 500 million active users, was created by Kevin Systrom and was purchased by Facebook in 2012. Its purpose is to share the experiences of all users who want to express their status through photos. of mind.
Just recently, the Instagram app, available for Android, iOS e 10 Windows Mobile, had added functionality Instagram Stories and zoom photos and videos. Now with the new update block offensive posts on Instagram it's really easy.

The first step for block offensive posts on Instagram is to first check that you have downloaded the latest version of the Facebook photo app on your smartphone.
At this point go to your profile card (icon with the little man at the bottom right), touch the icon with the cogwheel to access the options.
Scroll through the entries and tap Post comments .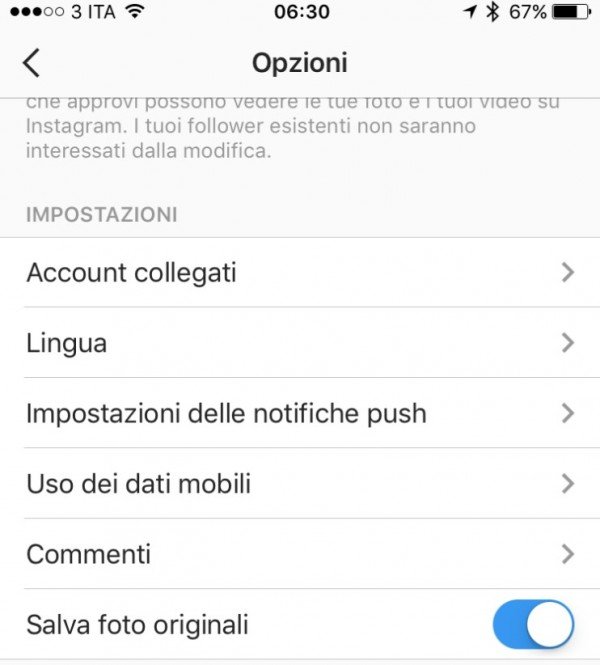 Immediately afterwards put on On the option Hide inappropriate comments.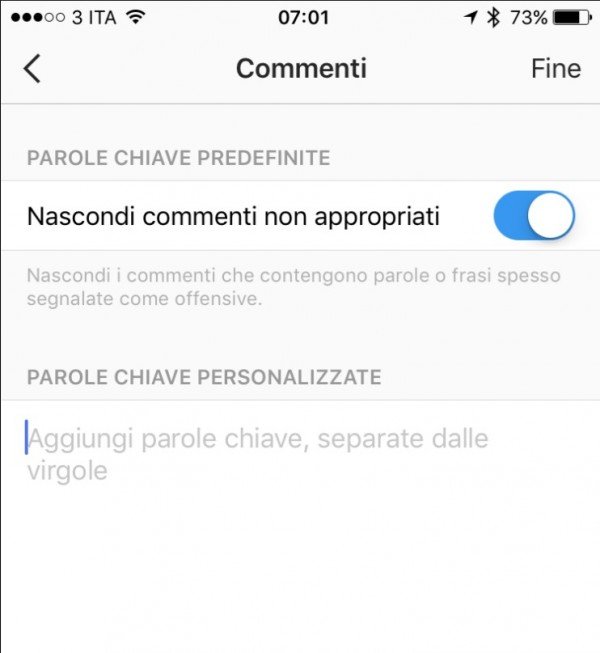 Doing so will filter out all messages that contain offensive or inappropriate words.
If Instagram filters aren't enough for you, you can safely add other words and type them in the box PERSONALIZED KEYWORDS, to apply them not only to new comments but also to existing ones. At the end of the operation all your posts will be clean and without obscene phrases.