After 920 and 925 la Nokia, a famous Finnish company, tries again and presents the new one to the world Lumia 1020 based on the operating system Windows Phone 8.
The difference between this new smartphone and its predecessors is a unique photographic sector, with a 41 megapixe sensorl, tech PureView, and an optical stabilization system. The device is able to guarantee high definition video and clear and detailed images. Can take pictures from 34 e 38mpx in 16:9 and automatically save a 5mpx copy to share on the web.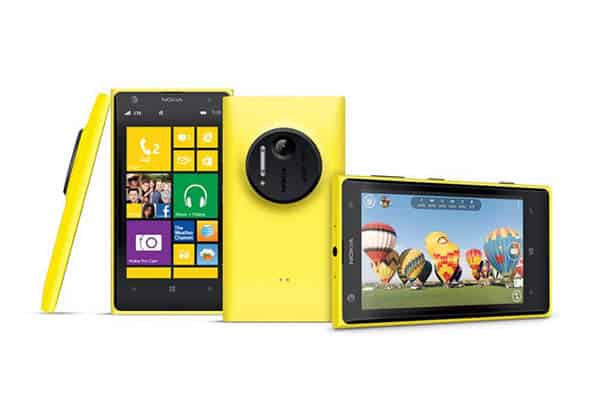 In addition to taking photos of 7712 x 5360 pixels and HD video, it is able to capture external audio through internal microphones.
The smartphone has a display from 4,5 inches, resolution 1280 × 768 pixels, technology AMOLED PureMotion HD + and was made in Gorilla Glass 3. The processor is a Qualcomm Snapdragon S4 dual core 1,5 GHz, the mass storage is 32GB and 7 more are available on Skydrive. The connectivities are LTE, Bluetooth e Wi-Fi. The battery and from 2000 mAh (rechargeable wirelessly using the appropriate optional cover) with a duration of 3,3 hours of talk time and a maximum of 5,5 hours of navigation. As for the dimensions, the thickness of the phone is 10,4 millimeters while the weight is 158 grams.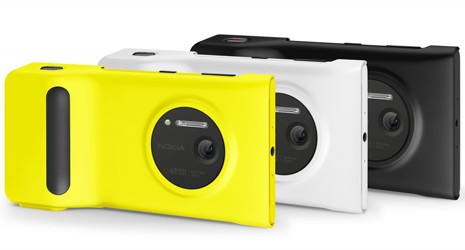 Available in colors yellow, black and white, the Nokia 1020 will hit US stores on 26 July at the price of 299 dollars, While in Europe the list price should be between 649 and 699 euro and will be on the market this quarter.

The official presentation of the Nokia Lumia 1020