Here is a simple method to use a SIM card in one Vodafone Internet key. The test was performed on a key ZTE K3806-Z but it should also work on other Vodafone and non-Vodafone keys, and even with non-Vodafone cards TIM.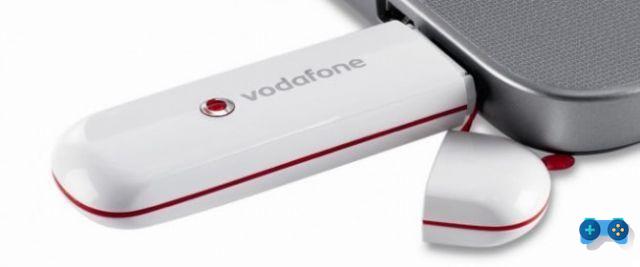 The solution explained below works with the 7 and 32 BIT Windows 64 operating system and will allow you to recognize the vodafone key as a modem:
Insert the internet key and install its software containing the Vodafone Mobile Broadband plus drivers of the Vodafon stick itself.
Remove the key from the door USB.
Going up Control Panel> Uninstall a Program and search for Vodafone Mobile Broadband software to uninstall it.
Insert the key again into the same USB socket e don't run its installer, Windows will already see it as a Modem.
Now any SIM present in the key will start and hook the signal.
If the SIM asks for the PIN enter it by clicking on Connect.
At this point, to connect with your telephone operator you will need to enter his APN (Access Point Name), if Windows does not ask for it, you will need to go to the key Settings and enter it: for example, for TIM the APN is this: ibox.tim.com. If required, also enter theaccess number the code is * 99 # (it is valid for all telephone operators).
In case the key is connected but you can't access the web pages try restart your PC and change USB port.
List of APNs of telephone operators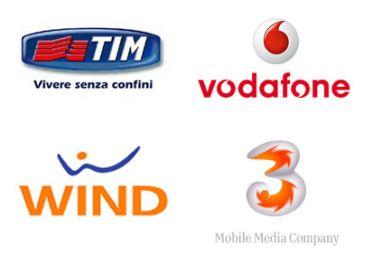 VODAFONE / OMNITEL KEY APN:
Your name: vodafone web
APN: this value changes according to the device used, i.e .:
Per ANDROID o WINDOWS PHONE: mobile.vodafone.com
Per Apple iPhone: iphone.vodafone.com
Per BLACKBERRY: blackberry.net
For older devices: wap.omnitel.com
proxy: not set
Port (The Harbour District): not set
Username: not set
Password: not set
Server & Hosting: not set
MMSC: not set
MMS proxy: not set
MMS Port: not set
MCC: 222
MNC: 10
APN Type: not set

APN TRE 3 H3G:
Your name: Internet 3
APN : tre.com
proxy: not set
Port (The Harbour District): not set
Username: not set
Password: not set
Server & Hosting: not set
MMSC: http://10.216.59.240:10021/mmsc
MMS proxy: 62.13.171.3
MMS Port: 8799
MCC: 222
MNC: 99
APN Type: not set

TEAM APN
Your name: tim
APN: ibox.tim.com
proxy: not set
Port (The Harbour District): not set
Username: not set
Password: not set
Server & Hosting: not set
MMSC: not set
MMS Proxy: not set
MMS Port: not set
MCC: 222
MNC: 01
APN Type: not set

APN WIND
Your name: Wind WEB
APN: internet.wind
proxy: not set
Port: not set
Username: not set
Password: not set
Server & Hosting: not set
MMSC: http://mms.wind.com/
MMS proxy: not set
MMS port: 8080
MCC: 222
MNC: 88
Type APN: default

APN POSTE MOBILE
Your name: internet postemobile
APN: internet.postemobile.com
proxy: not set
Port: not set
Username: not set
Password: not set
Server & Hosting: not set
MMSC: not set
MMS Proxy: not set
MMS port: not set
MCC: 22
MNC: 10
Type APN: default, supl
Protocol APN: IPv4

APN BIP
Your name: BIP Internet
APN: internet.vistream.com
proxy: not set
Port: not set
Username: not set
Password: not set
Server & Hosting: not set
MMSC: not set
MMS Proxy: not set
MMS port: not set
MCC: 222
MNC: 99 Type APN: default
Authentication Type: Nobody
Other useful articles
Temporary email
How to recover the PIN and PUK code of the SIM Card