Have you finally decided to change your smartphone and want to buy one with an Android operating system? You want to abandon your iPhone but you don't know how to transfer WhatsApp chats from iPhone to Android? Relax and make yourself comfortable, in a short time I will explain everything to you without necessarily needing the help of an expert.
The two mobile platforms iOS and Android provide users with an effective system to transfer messages, photos, phone books and videos from the old to the new smartphone. WhatsApp allows you to transfer messages from one smartphone to another, as long as the mobile devices have the same operating system, then from Android to Android and from iPhone to iPhone. But how to transfer WhatsApp chats from iPhone to Android?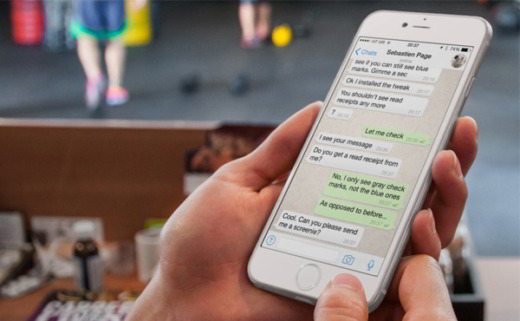 Before starting any operation I advise you to put on iCloud backup of WhatsApp chats. To do this you need to enable message backup of WhatsApp on iCloud; then start WhatsApp and go to Settings> Chat, select Backup of chats and finally check the item Back up to iCloud now.
Let's start by saying that there are no free apps on the market that offer this functionality, on the contrary there is an app called Wazzap Migrator that at a cost of € 3,69, with the addition of the software Backup Extractor, allows you to manage the backup of WhatsApp messages.
Before you start transfer WhatsApp conversations from iPhone to Android you will have to connect the two mobile devices (Android and iPhone) to a PC and create a backup of WhatsApp messages.
Connect to the tool's official website iPhone Backup Extractor and download the Lite version if you have a limited number of messages, otherwise you will have to download the Basic version at a price of € 24,95 or the professional version at a cost of € 63,95, to save all your conversations. Press the button Download to choose the version of your PC's operating system (Windows or Mac OS X). Save the file iphonebackupextractor-latest.exe o .dmg (if you have a Mac) on your PC and when the download is complete, double click on it to begin the installation process. When starting, press on I Agree and wait for the operation to complete.

Now install the latest version of iTunes on the PC to automatically backup the contents of your iPhone, which you will need to connect to the PC via USB cable. iPhone Backup Extractor will use it to back up your iPhone contents, including WhatsApp chats.

starts Backup Extractor and wait for the mobile device tool to detect it. Enter yours when prompted id Apple and click on Ok.

From the interface of Backup Extractor click on Expert Mode. Select Application Domains and click on + to expand it. Look for the voice group.net.whatsapp.Whatsapp.shared/ChatStorage.sqlite and click on the item, at the bottom right, extract to select where to save files.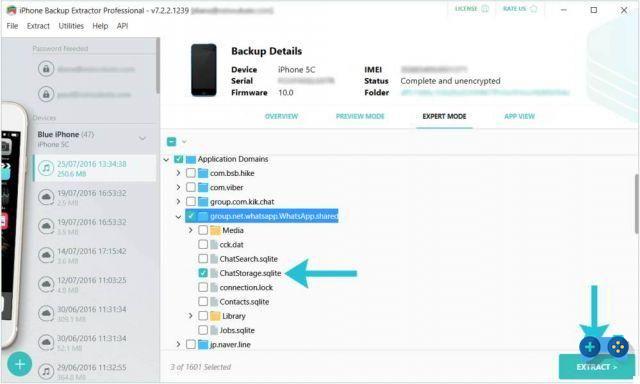 Then connect to the Play Store to download Wazzap Migrator at a cost of € 3,69. Connect your Android smartphone to the PC, click on My Computer and access the phone's memory. Then move the folder, extracted with iPhone Backup Extractor, from the PC directly into the memory of the Android phone.
Launch the app Wazzap Migrator and click on Select the iPhone file and then on Selection manual. Choose archive and go to the phone's internal memory where you transferred the files.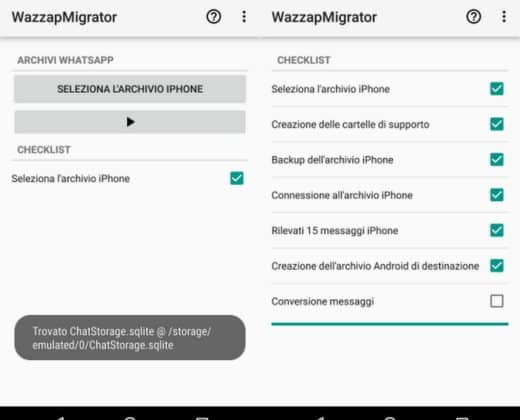 Scroll to locate the folder Application Domains/ChatStorage.sqlite and stop on Ok. After entering the chats you will be back in the menu. Click on the triangle on the app and then on Import without media, to wait for the chats to be imported.

To permanently import old chats to WhatsApp on Android, you need to uninstall and reinstall it. After the reinstallation, start WhatsApp and verify the phone number via automatic SMS. Now WhatsApp should automatically detect the backup of the imported chats.
To confirm, you should receive a notification asking if you want to restore the chat backup, click on Restore and wait for the operation to complete.
Also check out: How to Transfer WhatsApp Chats from Android to iPhone.
How to transfer WhatsApp chats from iPhone to Android
Alejandro Crespo Martinez We are a specialized and passionate team of virtual reality. We have extensive experience in this area. We decided to create ForVirtualRealityLovers to share all our information with customers and users. We have quality information. You can find tips, guides, interviews, top products and much more! If you are curious, enter our site ForVirtualRealityLovers.com and discover the virtual world! 😉 Facebook buys Whatsapp for 19 billion dollars ❯
Articles related to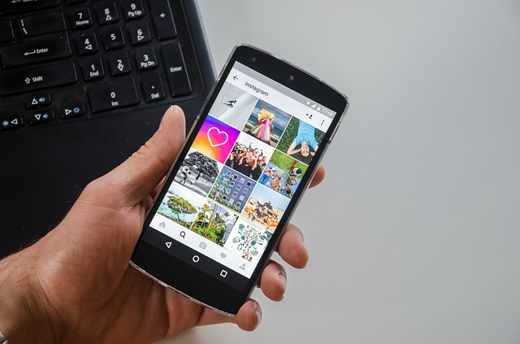 Instagram does not upload photos: how to fix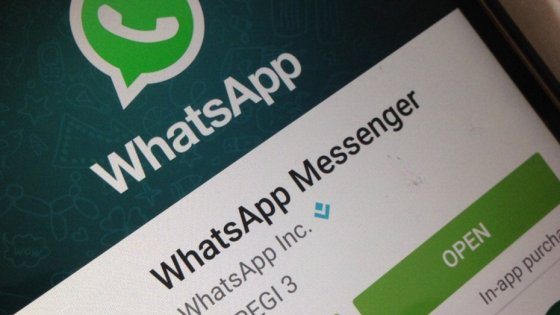 In 2017 WhatsApp will no longer support old smartphones: here are what they are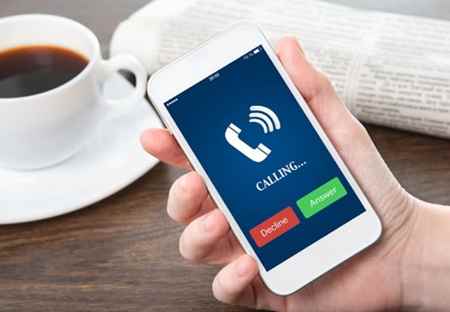 How to block a number on iPhone and Android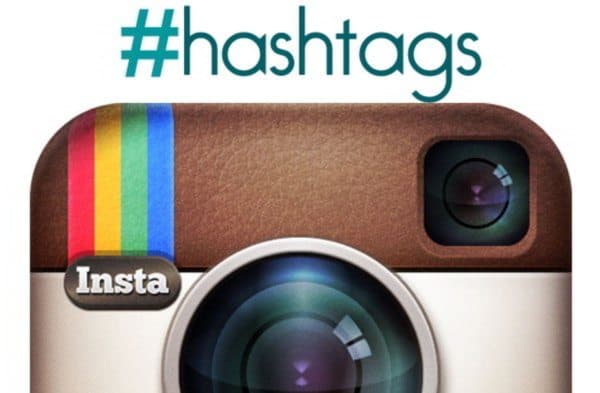 How to best use Instagram hashtags to get more likes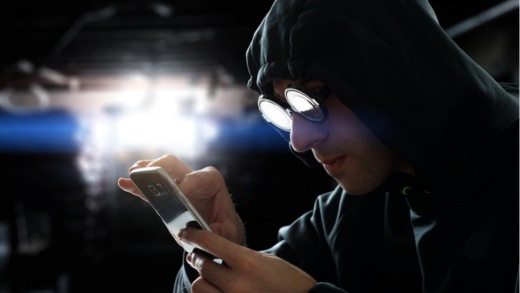 How to hide photos on Android and iPhone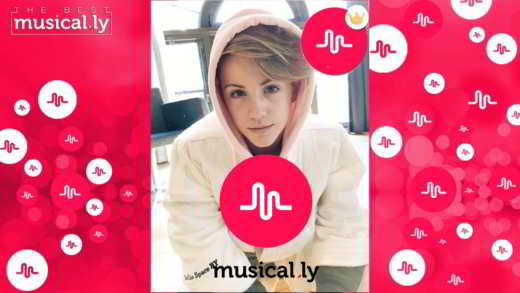 What is Musical.ly and how it works
Add a comment from How to Transfer WhatsApp Chats from iPhone to Android
Comment sent successfully! We will review it in the next few hours.

Telephony
How to put the writing on TikTok
How to download and save photos and videos from Instagram
How to remove the TIM answering machine
Air Video HD the best App for streaming videos
How Aptoide works and what are the best repositories
Smartphones with best cameras 2022
Best smartphones under 100 euros 2022: buying guide
Google and LG present the Nexus 5 and the new Android 4.4 KitKat
How to recover the PIN and PUK code of the SIM Card
Free Good Night Images For Whatsapp Web
The best satellite Internet offers
Best Archos smartphones: which one to buy
Huawei P9 Lite: the best smartphone under 250 euros
Airbag jackets and technological helmets, motorcycle clothing is renewed
How to update Google Play Services (Download APK)
How to disable the double blue check in WhatsApp on Android and iPhone
How to get perfect shots with your smartphone
How to track down a stolen smartphone
How to transfer large files up to 150MB with WhatsApp
Sony releases two new smartphones: Xperia Z and Xperia ZL
❤️Chi Sleep For Virtual Reality Lovers?
For Virtual Reality Lovers we are a team of people who aim to give you all the best information about Virtual Reality.
What information do we share?
We share everything you need to know about virtual reality, tips, prices, features, guides and much more !.
🤖What are the best virtual reality products?
We have the best information section on the best virtual reality products.



This work is under a Creative Commons Attribution-Non-Commercial-No Derivatives 4.0 International License. 2021/primerpaso.me X
Check out our best articles!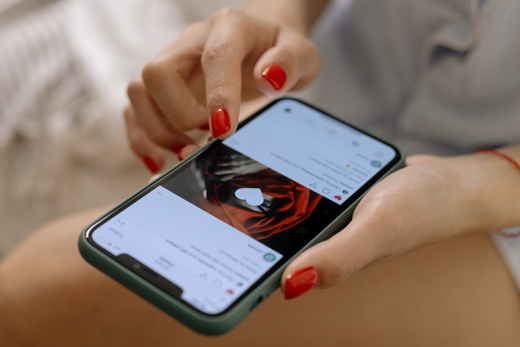 How to grow an Instagram page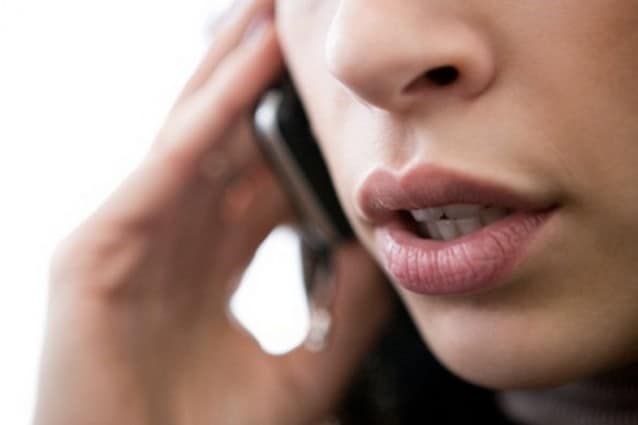 How to find out the number of an anonymous call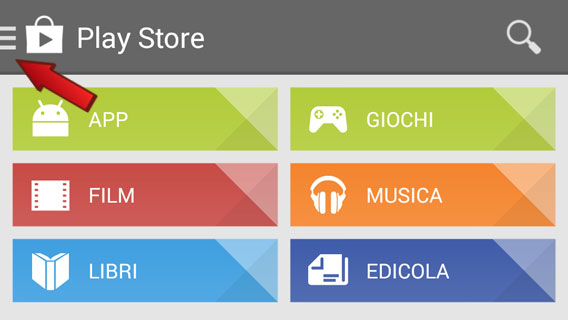 How to remove automatic app updates on Android
How to take photos for Instagram