Ok I got it, you are tired of your Android smartphone and you want to buy the latest Apple iPhone, but you are worried because you are afraid of losing all your WhatsApp conversations. Therefore? You can rest assured because there is a solution and it is simpler than you think.
After I have revealed how to transfer WhatsApp chats from iPhone to Android, in this tutorial I will reveal you how to transfer WhatsApp chats from Android to iPhone. To perform this step you will not have to do anything complicated but just install the program BackupTrans downloadable from this page.

Before starting any operation I recommend that you put on the cloud Google Drive backup of WhatsApp chats. To do this you need to enable message backup of WhatsApp on the cloud, then launch WhatsApp and go to Settings> Chat, select Backup of chats and finally check the item Back up to Google Drive now.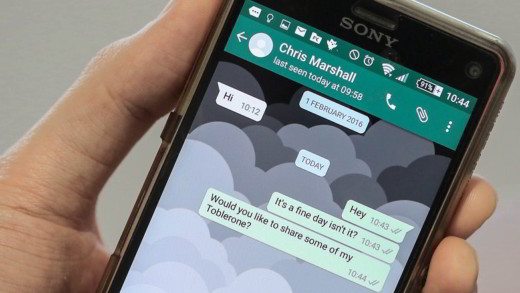 Select the Android Tools tab and download the trial version of Backuptrans Android SMS Backup & Restore pressing the green button Download. Save the trial file android-sms-backup-and-restore_x64.exe on your PC. Once the download is complete, double click on it to begin the installation process. Press on Next, its I Agree, install and before pressing Finish, put the check mark on Run Backuptrans Android SMS Backup & Restore (x64) to start the program.

At startup, the software will allow you to extract only 20 WhatsApp messages, to recover all the chat you will have to purchase the full version at a cost of € 19,95.
Before starting to work with Backuptrans, transfer WhatsApp chats from Android to iPhone, check that the latest version of iTunes so as to automatically backup your iPhone contents. Connect Android and iPhone mobiles to PC via USB cable and launch the software BackupTrans.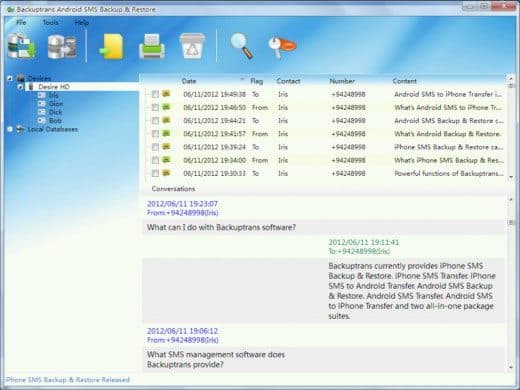 Click on Back Up My Data on the Android smartphone display and make sure that both devices are displayed in the left sidebar of BackupTrans.
After selecting the Android smartphone, click on Transfert Messages From Android To iPhone and select your iPhone. Click Confirm and wait for the operation to be successful with the message Transferred Successfully.

Disconnect the iPhone and enter WhatsApp, to have the chat backup automatically detected and restore to permanently move the backup to the app. By doing so, WhatsApp will show the chats contained in the database just copied.
Alejandro Crespo Martinez We are a specialized and passionate team of virtual reality. We have extensive experience in this area. We decided to create ForVirtualRealityLovers to share all our information with customers and users. We have quality information. You can find tips, guides, interviews, top products and much more! If you are curious, enter our site ForVirtualRealityLovers.com and discover the virtual world! 😉 How to transfer WhatsApp chats from iPhone to Android ❯
Articles related to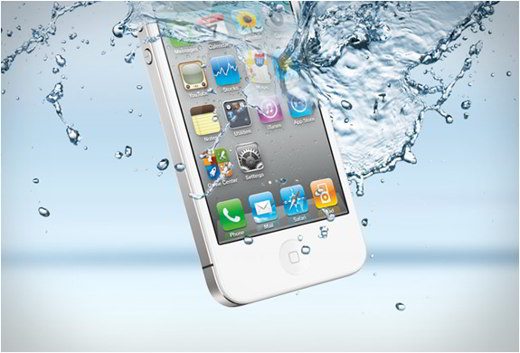 How to recover a wet iPhone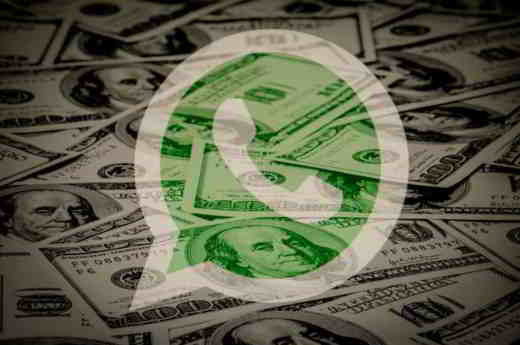 How to make money with WhatsApp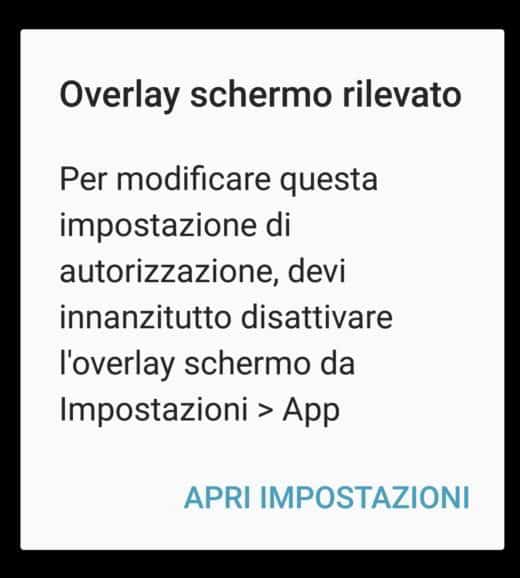 Android: what is screen overlay detected and how to fix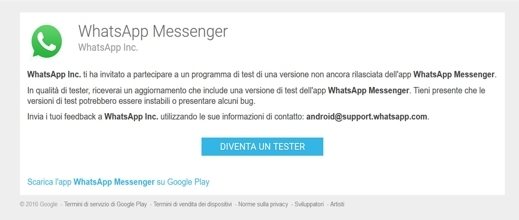 How to become a WhatsApp tester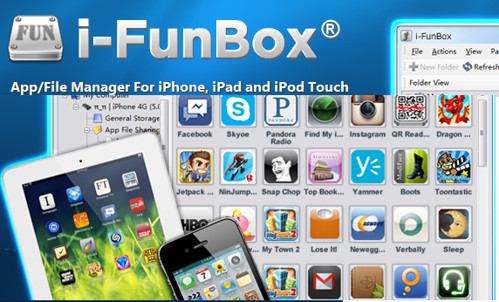 How iFunBox is used and what is it for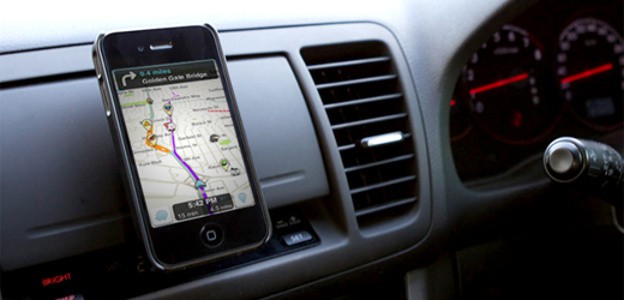 The best iOS and Android apps for motorists
Add a comment from How to Transfer WhatsApp Chats from Android to iPhone
Comment sent successfully! We will review it in the next few hours.

Telephony
What is jailbreak
How to be invisible on WhatsApp
How to change phone number and transfer WhatsApp chats
Best Huawei 2022 smartphones: which one to buy
How to delete duplicate photos on Android and iOS
The best Instagram hashtags 2022 to get likes and followers
Samsung Galaxy Note 20: how to make and save screenshots (screenshots)
HTC U11: price and technical specifications
How to change writing fonts on WhatsApp
How to make ringtones for iOS and Android
LG G3: technical characteristics, price, photos and videos
How to create Instagram gifs: complete instructions
How to remove automatic app updates on Android
How Instagram's HeadQuiz filter works
How to find out if your partner is cheating on you on WhatsApp
How to choose the best smartphone with a budget of 500 euros
How to activate and update Android System WebView
How to delete Instagram account
How to make and save screenshots (screenshots) with iPhone 8 and iPhone 8 Plus
How to create a Telegram channel in a few simple steps
❤️Chi Sleep For Virtual Reality Lovers?
For Virtual Reality Lovers we are a team of people who aim to give you all the best information about Virtual Reality.
What information do we share?
We share everything you need to know about virtual reality, tips, prices, features, guides and much more !.
🤖What are the best virtual reality products?
We have the best information section on the best virtual reality products.



This work is under a Creative Commons Attribution-Non-Commercial-No Derivatives 4.0 International License. 2021/primerpaso.me X
Check out our best articles!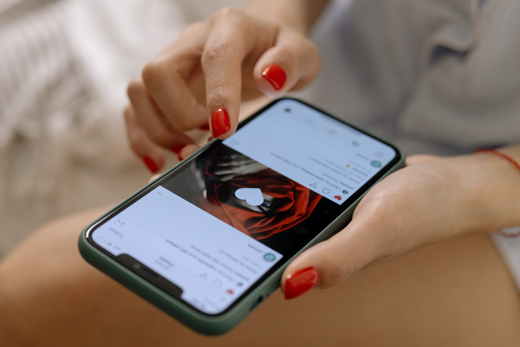 How to grow an Instagram page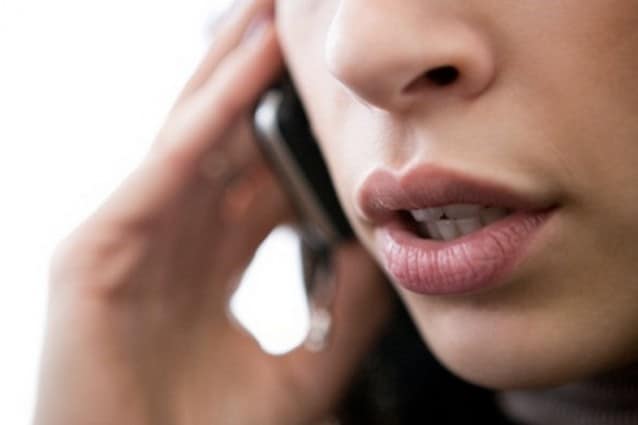 How to find out the number of an anonymous call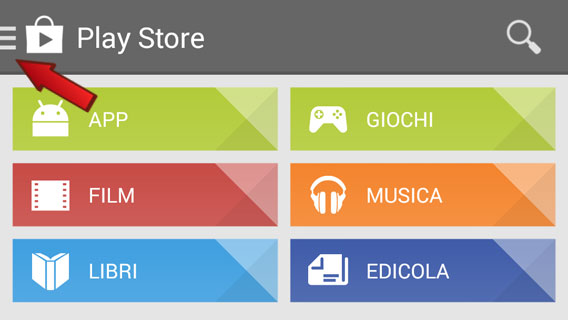 How to remove automatic app updates on Android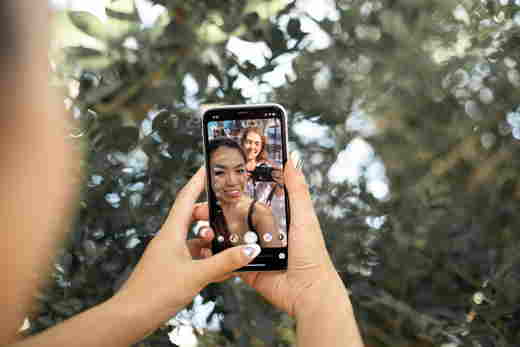 How to take photos for Instagram