How to activate Dark Mode on WhatsApp. Here's how to put dark mode on WhatsApp and switch to night mode at any time.
If you are looking to change wallpaper and want to set WhatsApp black theme, then you are in the right place at the right time. The dark theme has also officially arrived on the world's most popular messaging app and is active on the Beta di WhatsApp.
The new feature will soon be available for both Android and iOS.
How to activate Dark Mode on WhatsApp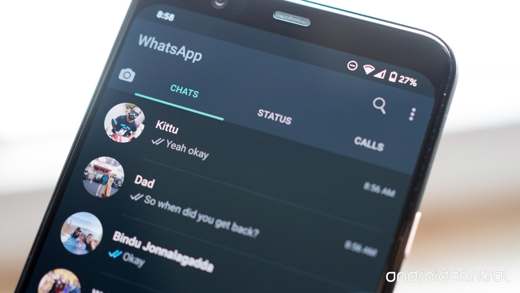 Through the Dark Mode you can use WhatsApp in black and white and in this way you will not only be able to save battery but have less impact on your eyesight in cases of prolonged use of the app.
Night mode is available in the beta version of WhatsApp, the 2.20.13 and can be downloaded with extension APK to Android, from the site APK Mirror. Access to the Beta version is unfortunately limited.
activate Dark Mode on WhatsApp and use this version, you will need to have a mobile device that natively supports night mode and become a beta tester to take advantage of all the preview features by accepting the compromise of using a non-full version of the app. In this regard, I suggest you take a look at this guide: How to become a WhatsApp tester.
Once you are enabled as a WA beta tester you can enable the black theme by following these steps:
Settings / Settings.
Click on the item Theme/Temi and select one of the three available: Dark, Light, System default.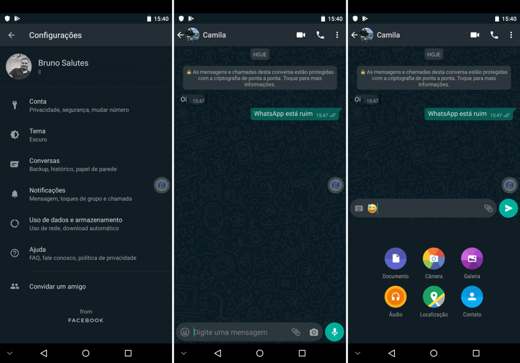 For the time being the option for iOS is not yet foreseen.
How to activate Dark Mode on WhatsApp Web
On WhatsApp Web the dark version is already available. To activate it you need to follow these steps:
Download the latest version of Mozilla Firefox o Google Chrome
Install the Stylus for Chrome or Stylus extension for Firefox.
If you have chosen the version with Chrome, immediately after you have to click on this link.
Select the item WhatsApp Web Dark and press on install with Stylish.
Restart WhatsApp Web to enjoy the black screen.
In both cases you can always return to clear mode with one click in the Stylus addon.
With Stylus you can install several unofficial Dark Modes for computers. All you have to do is search for the service of your interest and choose the customization options you prefer.
Read also: How WhatsApp Web Works.
Other useful articles