Do you want to secure your Facebook account? You feel threatened daily by Zuckerberg's social network but you don't want to permanently delete your Facebook account. If you are afraid that a cyber hacker will take over your Facebook profile and use your identity for illegal purposes, then you absolutely must read what I am about to tell you, because I will tell you about how to protect a Facebook profile by configuring the protection options in the best possible way.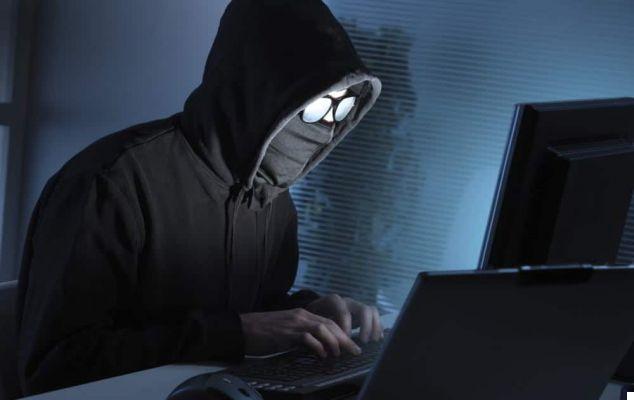 After having revealed how to hack a Facebook profile, today I want to show you how to lock a Facebook profile from identity thieves.
Facebook has become the most popular social network and as such is always at the center of possible fraud. The mere fact of having an account exposes you to dangerous risks that must necessarily be prevented.
How to protect a Facebook profile
protect a Facebook profile, you must first take a look at the menu Settings clicking on the arrow on the right, nice blue bar at the top. A page divided into two parts will appear: on the left you will see all the items on which you can act listed, on the right the submenus related to each item.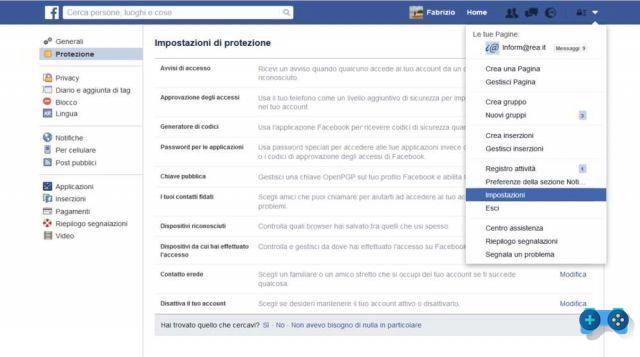 The card you are interested in is the one called Protection (second entry top left). Here you will find everything you need to secure a Facebook profile from possible attacks.
Access Notice: is the first defense to use. Allows you to be notified every time someone accesses your profile from a browser or device you don't usually use. For example, if you have an Android smartphone and someone accesses your Facebook profile with an iPhone, the system will inform you promptly.

Once the item is ticked Receive notifications, you can choose how to receive alerts. There are four possibilities:
Via Facebook via the notification panel.
Via email, through the email address of your profile.
On another email.
Via SMS on your mobile phone (includes giving your phone number to Facebook).
Access Approval and Code Generator: the use of the mobile phone number can be used as a form of confirmation to verify your identity. By checking the function Request a security code to access my account from an unknown browser you can decide to use an access code to use an unknown browser, receive the access code on your mobile phone and enter the access code proving to be really you.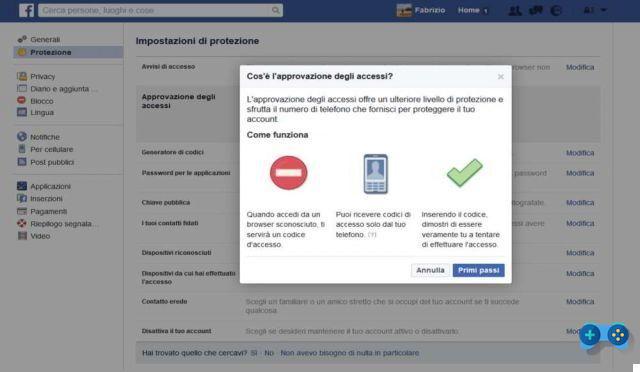 By activating this mode you have three options:
Send an SMS to the number (you will receive an SMS containing a six-digit number to be entered with a password).
Use the code generator (this is a feature available in the Facebook app. Create a six-factor number that changes every 30 seconds).
Get codes to use when you don't have your phone available (by clicking on Get codes a window will open containing 10 number sequences, you have to select the function Receive new codes).
Password for applications: for security purposes, access via Facebook to third-party applications and sites should not be underestimated. Very often the possibility is offered to use your account as a quick registration form for forums, software like Skype, Spotify etc., sites and others. These steps could cause our Facebook profile access key to be intercepted, for this reason by choosing Password for applications, you can create a different code for each tool that requires access via Facebook.
Public Key: used to encrypt the emails you receive from Facebook. By doing so, no one will be able to read them.

Your trusted contacts: in the event that you are no longer able to enter Facebook and you fear that your profile has been hacked you can report everything to the Postal Police. However, you can prevent the situation by clicking on Choose trusted contacts in the Your trusted contacts section. In fact, you can tell Facebook who your most reliable friends are. These elect (max 5) will be able to provide you with security codes to re-enter your account. Those who pass on the access keys will have to confirm that it is really you.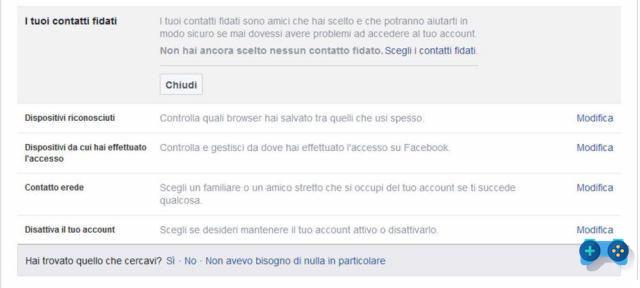 Recognized devices: One of the functions used by Facebook to give you detailed information about who uses a profile is to detect the device from which the connection is made. Using the voice Recognized devices, you can view the devices and software that we use and belong to us. By connecting to the latter you will not receive any notification. However, if you notice any suspicious information, you can click on the Remove link. From that moment on, anyone who logs in from that device will undergo the identification procedure and then you will receive a notification.
Devices you signed in from: in this function you will find not only the accesses but also the connection history. Access time, device name and device type are elements that make up the list. For each you can act on the option End activity which will close the session. In this way, anyone who connects improperly will have to enter the recognition credentials again.

The last two functions are Contact heir e Deactivate your account.
Contact heir: It's not about security, it's about privacy. Basically you can choose a trusted family member or friend to entrust your account to in case something happens to you.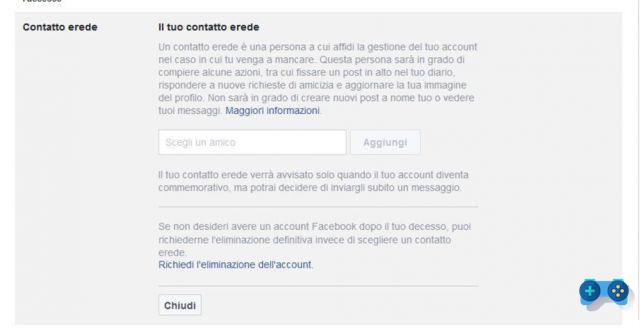 Deactivate your account: used to disable your profile. Your name and image will be removed from posts and content you've shared on Facebook, although traces of you may remain on your friends' lists.
Summarizing the points described above here's what to do for protect a Facebook profile:
Use login alerts
Enable access approval
Take advantage of a code manager
Use different passwords
Encrypt Facebook emails
Choose 5 trusted contacts
Check Browser and App
Use Geolocation
The theft of a Facebook profile is a criminal offense
Il digital identity theft it falls under the Decree Law of 14 August n.93, where the Government defined the concept of digital identity. The penalties for this violation have criminal repercussions, with imprisonment from two to six years and fines ranging from 600 to 3.000 euros.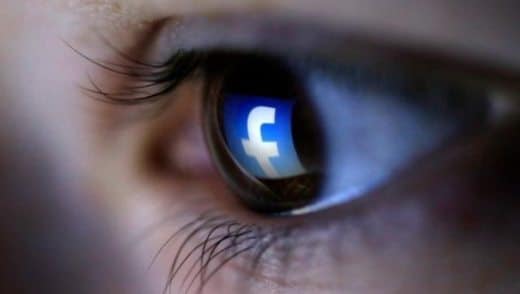 "Anyone who creates or uses a false digital identity (even the nickname is enough) attributable to another individual, is punishable according to the crime of substitution of person". This is what was decided in a recent ruling by the Court of Cassation.