Are you looking for a way to activate a new SIM Iliad or transfer your old phone number to the SIM Iliad? Don't worry, in this guide I will reveal all the possible information on how to make portability on the Iliad SIM card. All you have to do is sit back and take five minutes of your free time to read carefully what you will find in this guide. Let's see how to switch to Iliad.
Iliad is a French telephone operator belonging to the Free Mobile brand which has become the fourth telephone operator in Spain whose telephone networks rely on Wind and Tre.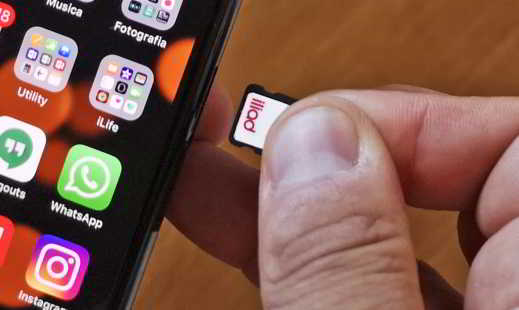 How to carry out portability on an inactive Iliad SIM card
To request number portability when activating an Iliad SIM, just answer Yes to the question "Do you want to keep your number? ".
Then enter your SIM number and wait for the code to be received via SMS. You can immediately transfer your remaining credit to the Iliad SIM.
If you decide to activate the service immediately, that is, before the expiry of the 14-day deadline for changing your mind, the portability will start after registration.
Otherwise you will have to wait 14 days.
How to carry out portability on an already active Iliad SIM card
To request number portability on an already active Iliad SIM you must log in to the portal and go to the My offer section in your Personal Area. Then click on Portability Request and fill in the proposed form with your personal data specifying the portability start date.
Please note that portability processing times with Iliad are two working days while the remaining credit will be transferred to your new Iliad SIM within five working days.
Remember that before confirming portability you will need to provide Iliad with the ICCID code of your old SIM and if the contract with the telephone operator was a subscription or rechargeable.
Other useful articles