Do you want run and save the screenshot on iPhone 8 and iPhone 8 Plus but you don't know how to do it? Read on because in this guide I'll explain how to do it.
In this article we will show you a guide for take and capture screenshots on iPhone 8 and iPhone 8 plus, equipped with iOS 11, in a simple and fast way.
Take and take screenshots or take screenshots of iPhone 8 it does not require great computer skills. The new Apple device was presented on September 13, 2017 by Apple CEO: Tim Cook, and differs from previous models thanks to an aluminum and glass body, wireless charging and a much more powerful processor.
If you are recently in possession of a iPhone 8 or iPhone 8 Plus and do you need to take screenshots?

Come fare screenshot iPhone 8
Proceed as follows: when the image you want to capture will be clearly visible on your display, for run and save the screenshot on iPhone 8 and iPhone 8 Plus you have to hold down the "POWER"And"HOME".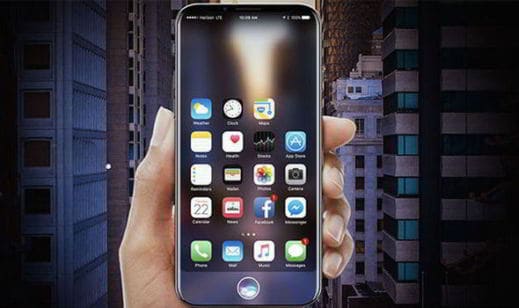 POWER (On / off button) + HOME = Screenshot.
Your iPhone screen will flash and you will also hear the sound of a photo shoot.
When finished, open the Photos app and scroll down to locate your screenshot to view, edit, and share it with your friends.

BUY ON AMAZON: iPhone 8 and iPhone 8 Plus cover, film, earphones, case