How to take screenshots on Huawei P30 For. Here are three foolproof methods to find out how to make and save screenshots of the new top of the range Huwaei.
You just bought the Huawei P30 Pro smartphone and are wondering how to capture the screen? Don't worry, read the next lines carefully because I will show you not only how to take a screenshot on Huawei P30 Pro, one of the best Huawei smartphones on the market, but also how to edit, share and delete it from screenshots captured in the app Gallery of Android 9 Pie.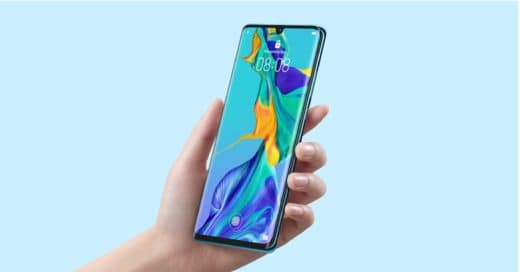 Huawei P30 Pro, based on Android 9.0 Pie with user interface EMUI 9.1, was released a few days ago and features a 6.47-inch display with 2340 × 1080 pixel resolution. In addition to the countless features offered, such as the 4G LTE module, it mounts a camera with a 40 MP sensor to take pictures with resolution 7303 × 5477 pixels and to record video in 4K to the resolution of 3840 × 2160 pixels. The Kirin 980 Octa Core processor is flanked by 8 GB of RAM and 128 GB of internal memory expandable via the Huawei NM Card. A 4.200 mAh battery closes the panel.
How to take screenshots on Huawei P30 Pro
1. The first method to take screenshots with Huawei P30 Pro is through the combination of keys Volume down + Power on. Press them simultaneously and wait until you hear a click sound and see the screen flash. The captured image will be automatically saved in the app Gallery of the mobile device.
2. The second method is to position yourself on the screen to be captured and scroll down there notification bar (Quick Setting) and then capture the screen by tapping on the option Screenshot.
3. The third method is even simpler and involves using the three-finger gesture. Enable the option Smart Assistance da Settings. Once activated, you can slide three fingers on the screen at the same time and take as many screenshots as you want.
4. The fourth method is through Google's voice assistant: Google Assistant. Say the word Screenshot and your Huawei P30 will take the screenshot to save it in Gallery in a few seconds.
Other useful articles