How to take screenshots on Huawei P20 and P20 Pro in a few simple steps. Do you want run and save the screenshot on Huawei P20 and Huawei P20 Pro but you don't know how to do it? Read on because in this guide I'll explain how to do it.
In this article you will find some methods for take and capture screenshots on Huawei P20 and Huawei P20 Pro, equipped with Android 8.1 Oreo customized with the EMUI graphic interface.
Preliminary information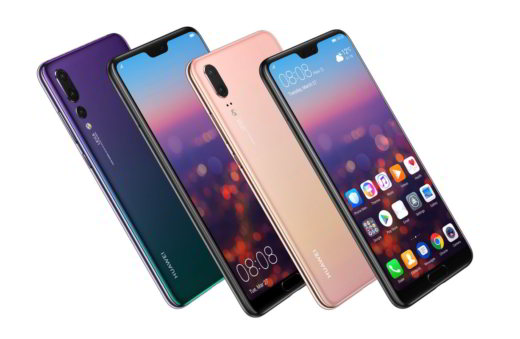 Taking and taking screenshots or screenshots on the Huawei P20 and P20 Pro is not difficult and requires no computer skills. The two new devices presented recently differ from each other in processor, screen and camera.
Technical characteristics Huawei P20
The Huawei P20 is a Dual Sim device with a Kirin 970 SoC processor. The memory of the P20 is 4GB of RAM and 128 of internal memory, the screen is a 5.8-inch LCD (with 2240 x 1080 resolution) while the camera introduces itself. with a rear dual-camera of 24 MP to record videos in Full HD.
Technical features Huawei P20 Pro
The Pro version of Huawei P20 is always Dual Sim and has, instead, a 6 GB RAM with 128 internal memory, a 6.1-inch AMOLED display and 2240 x 1080 resolution. The processor is a Kirin 970 SoC while the camera has three photo sensors: the first from 40 MP, the second from 20 MP, the third from 8 MP. In front we find fingerprint reader and unlock with 3D facial recognition.
How to take screenshots on Huawei P20 and P20 PRO
To capture screenshots with the latest Huawei device, you have 3 methods available.
first method
1) The first method is to hold down the key LOW VOLUME + POWER (power button) at the same time until you hear the noise of the photo shoot.
Volume basso + Power = Screenshot.
A notification will appear immediately after you to access the captured image. In Gallery you can click on the captured image and share it on WhatsApp or send it via email.
second method
2) The second method is through the notification bar. Drag the bar from top to bottom and click onapp screenshot to capture the screen of the Huawei P20 and P20 Pro.
third method
3) The third method is through Google's voice assistant: Google Assistant. Say the word Screenshot and your Huawei will take the screenshot to save it in the Gallery in seconds.

4) The last method is to use the Screenshot apk app, which is compatible with all Android mobile devices. This app offers in addition to screen capture other features, such as: it cuts and colors images, adds text and mosaics and allows them to be shared.
BUY ON AMAZON: Huawei P20 and P20 Plus battery, cover, film, earphones, case