Are you interested in buying your first Windows Surface but don't know which one to choose? Well, I have prepared for you a ranking of best Surface available on the market, whether it is a thin and light computer like the Surface Pro X, both of a computer with epic and versatile performance like 3 Surface Book.
Best Microsoft Surface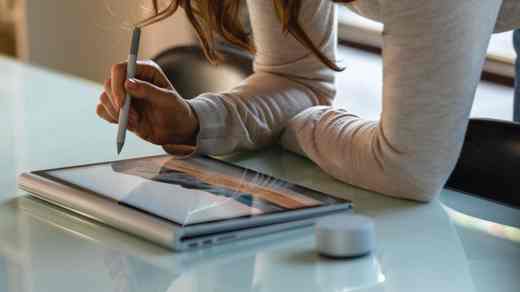 Initially, Bill Gates' idea of ​​Microsoft was to create tablets and 2-in-1 convertibles to compete with Samsung. Recently, however, this trend has changed and Surface models of portable PCs have also been born, aimed mainly at professionals who need to have light and thin laptops for manage files e install programs management.
What distinguishes Microsoft's Surface from other PCs is the quality of construction material. The components were chosen with a detail maniacal, precisely to facilitate workers in their daily activities. As evidence that Bill Gates and company are not only capable of producing operating systems and applications but also computers of undoubted quality.
Here are the real differences between Surface Book 2, Laptop 3, Surface Pro X, Pro 7, and Studio 2.
Read also: Best tablets with Windows 10
Microsoft Surface Go 2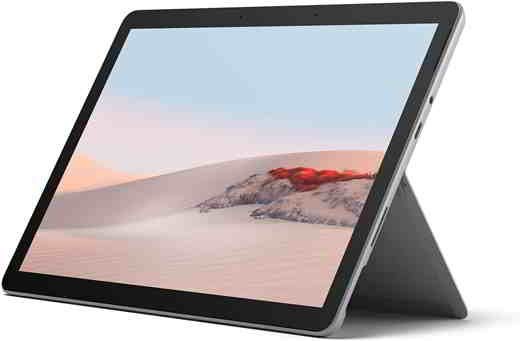 The small but powerful Windows Surface.
For
Low starting price
Premium build quality
Thin frames
Intel Core M3 option available.
Cons
The entry-level model is underpowered
small keyboard
No Thunderbolt 3
If you are on a tight budget, Surface go 2 is your best choice right now. This is a 2-in-1 tablet that can also act as a laptop, just like the Surface Pro X and Surface Pro 7, but at lower prices. It is the smallest Windows Surface available today.
Featuring a 10,5-inch display, making it extremely easy to carry in your bag, it's a super premium PC with high design but low hardware performance.
For around 400 euros you only get an Intel Pentium GOLD 4425Y with 4GB of RAM.
This configuration is acceptable for those who only need to use it to browse the web, check e-mail and write documents in Word or create a simple PowerPoint presentation. If you want more power we recommend spending for the 8GB RAM option or spending a little more for the Intel Core m3 variant.
Surface Go 2 has 1 USB-C port, a microSD card slot and a 3,5mm headphone jack in addition to the Surface Connect port for charging.
Buy on Amazon Buy on Amazon Buy on Amazon Buy on Amazon
Microsoft Laptop 3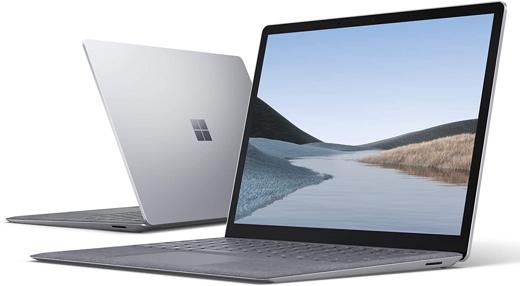 The thinnest Windows Surface.
For
Thin and light
Intel XNUMXth Generation Processors
13,5-inch and 15-inch options
USB-C
Cons
Battery life on 15 inches could be better
No Thunderbolt 3
We believe the Surface Laptop 3 is the absolute best Surface PC on the market right now. It caters to a wider population range and is the most accessible for owners of new or existing Surface PCs.
It is a premium notebook with a touch, large trackpad and first-class keyboard.
It is equipped with 5th Generation Intel Core i7 or i13,5 processors in the 5-inch models and AMD Ryzen 7 and Ryzen 15 processors in the 13,5-inch models. The XNUMX-inch variants come in a handful of colors and also include the option for an Alcantara-coated keyboard base.
Surface Laptop 3 also includes Microsoft's excellent front-facing webcam, 1 USB-A port, a 3,5mm headphone jack, and a USB-C port, as well as the Surface Connect port for charging.
Buy on Amazon Buy on Amazon Buy on Amazon
Microsoft Surface Pro 7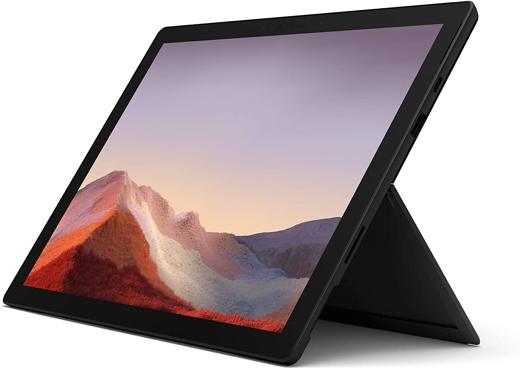 The lightest Windows Surface on the market.
For
2-in-1 form factor
Colorful accessories
USB-C
Integrated kickstand
Cons
Dated design
No Thunderbolt 3
Many of Microsoft's Surface PCs are 2-in-1s, but none beats the Surface Pro 7 when it comes to form factor. It is in fact a Surface 2-in-1, whose tablet can easily replace your laptop, and it does it incredibly well. Featuring a slightly dated basic design, it still does its job surprisingly well today.
It features 5th Gen Intel Core i7 and i12,3 processors, along with a 1-inch display, 1 USB-C port, 3,5 USB-A port, a 7mm headphone jack, along with Surface Connect and expandable memory for microSD cards. It also has colorful Type Cover accessories available, which turn the Surface Pro XNUMX into an excellent laptop.
It also has Surface Pen support for the in-display touch screen.
Unlike Surface Pro X, Surface Pro 7 is compatible with all Windows apps and games thanks to its Intel processor.
Buy on Amazon Buy on Amazon Buy on Amazon Buy on Amazon Buy on Amazon
Microsoft Surface Book 3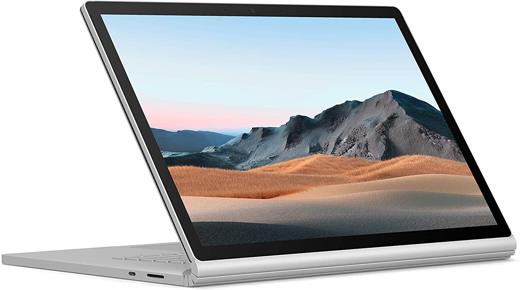 The most powerful 2-in-1 convertible Microsoft Surface.
For
2-in-1 form factor
XNUMXth Generation Processors
Dedicated NVIDIA graphics
USB-C.
Cons
Only one color
The CPU will give 15 W
No Thunderbolt 3
If you are looking for something with some hardware power, the best offer in this ranking of best Surface, is Surface Book 3. It is Microsoft's notebool for professionals and power users who use professional-grade software such as Photoshop, Premiere Pro, AutoCAD or raw data processing.
It's a laptop that can also turn into a tablet with the push of a button and features 3,5th Gen Intel processors, 2mm headphone jack, and pen holder for drawing and taking notes. The keyboard base features 3,5 USB-A ports, a USB-C port, a 1650mm headphone jack, and a full-sized SD card reader. The keyboard base is also available with dedicated NVIDIA graphics in the GTX 1660, 3000, or Quadro XNUMX card options.
Like the Surface Laptop 3, the Surface Book 3 is available in 13,5-inch or 15-inch variants, with NVIDIA 1660 and Quadro options exclusive to the 15-inch models. Dedicated graphics are what pushes the Surface Book 3 into performance territory and makes it the most powerful Surface on the market.
Buy on Amazon Buy on Amazon Buy on Amazon
Microsoft Surface Pro X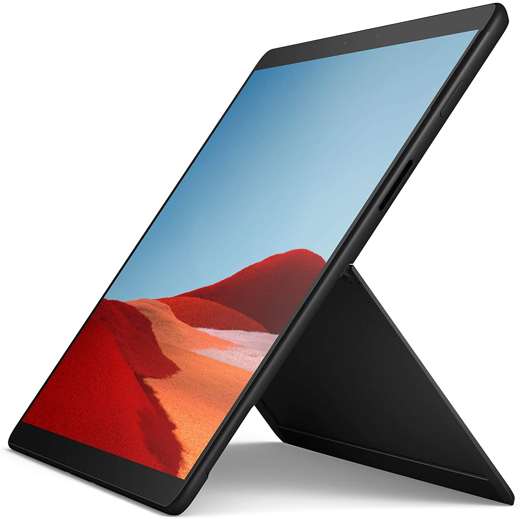 The Windows Surface with the slim pen stylus.
For
Super thin
Good battery life
Integrated LTE
Display edge-to-edge
Cons
Only one color
ARM CPU means that some programs will not work
No Thunderbolt 3
No headphone jack
If you're looking for a Surface that's designed to work on the go, Surface Pro X is the best choice. Consisting of the thinnest Microsoft Surface design ever, built-in LTE for always-connected data, and Microsoft's ARM-powered SQ1 chip, for excellent battery life on the go. It's perfect for mobile computing, followed soon after by the Surface Go 2 with LTE.
Surface Pro X is a 2-in-1 tablet that can also replace your laptop with an optional keyboard accessory with built-in pen charging capabilities. The new Surface Slim Pen it magnetically charges into the keyboard cover. Plus you'll also find an edge-to-edge 13-inch display, which makes it look much larger than it is, especially compared to the Surface Pro 7.
The chip Microsoft SQ1 inside, it's an interesting choice. On the one hand, it enables the Surface Pro X slim profile, but on the other hand it means there are some app compatibility constraints. All x86-64-bit apps will not work on Surface Pro X, which means you're limited to ARM32, ARM64, or x86 apps only.
Surface Pro X has two USB-C ports, a SIM slot for LTE and a user-upgradeable SSD, as well as a Surface Connect port for charging.
Buy on Amazon Buy on Amazon Buy on Amazon Buy on Amazon
Microsoft Surface Studio 2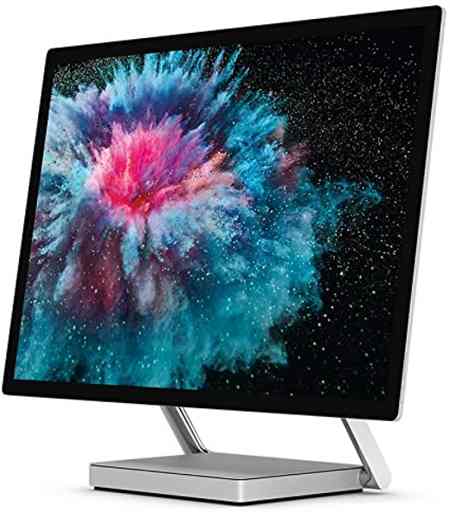 The Surface PC for creatives.
For
Incredible design
Large touchscreen
Pen holder
Dedicated graphics
Cons
Are you looking for a Surface PC that can live on your desktop? Microsoft's only offering in this department is Surface Studio 2, which at this point is quite old. However, it features an incredible design with a weightless hinge mechanism that allows you to transform its 28-inch display into a virtual whiteboard with touch and pen support.
Inside we find the 5th generation Intel Core i7 and Core i2 processors, up to 32 TB of storage space and 1060 GB of RAM. It also comes configured with an NVIDIA GTX 1070 or 4 for graphics power. On the back, we have 1 USB-A ports, 3,5 USB-C port, Gigabit Ethernet, a full-size SD card reader, and a XNUMXmm headphone jack.
Even though Surface Studio 2 is a couple of years old, its purchase price is still very high today.
Buy on Amazon
Surface in offerta su Amazon
Below is an up-to-date list of the best Windows Surface at affordable prices on Amazon.