If before it was possible to use WhatsApp on PC only through complicated stratagems such as Pidgin, Wart e WhatsApp Purple, today through the official version, launched by Facebook, called WhatsApp Web, all you have to do is frame a QR Code to send and receive WhatsApp messages on your PC. You can not only chat but also receive and send images, videos and notifications.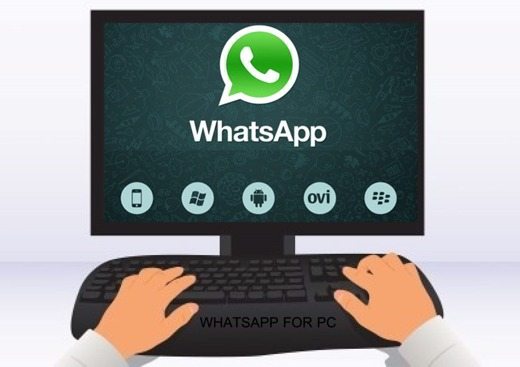 To use WhatsApp Web you need an active WhatsApp account on the phone and browser Chrome. WhatsApp Web currently works with all devices Android e Windows Phone Number, but not with the iPhone.
The messages sent and received will be synchronized between the phone and the PC and you can use one or the other independently.
How to send and receive WhatsApp messages on PC with WhatsApp Web.
Make sure you have installed thelatest version of WhatsApp. The web version only works with those who have a device Android, Windows Phone Number, Nokia S60 o Blackberry.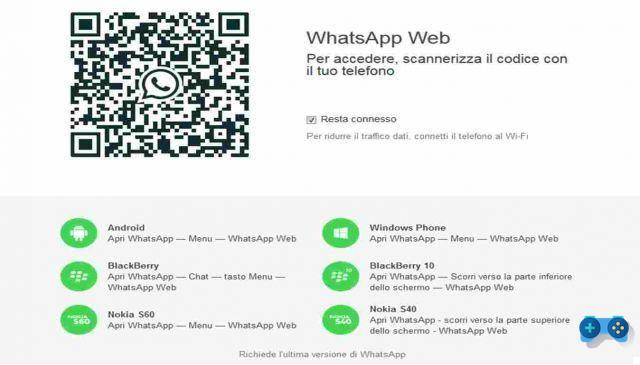 starts Google Chrome and connected to the site https://web.whatsapp.com.
From your phone, start WhatsApp. tap the menu key and select Web WhatsApp. Using your mobile device's camera, frame the QR code shown in the PC browser. Once recognized, the WhatsApp Web version will automatically start on your computer, which you can use at the same time as the smartphone app.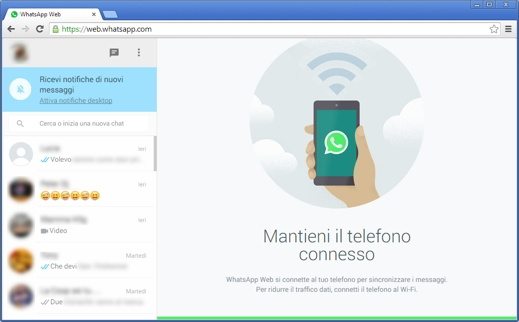 To start a new conversation from your PC browser, tap the button New Chat and select the contact: the ones you have on your smartphone will be automatically loaded. To attach a photo or video you have on your PC, just click on the paperclip shown at the top right of the chat.
Even with WhatsApp Web it is possible to activate notifications: just click on Enable desktop notifications in the blue bar shown above the chat list and confirm with Allow. Then going into the menu Notifications you can manage them. To exit an active WhatsApp Web session, just go to WhatsApp Web from your smartphone.
To start quickly Web WhatsApp as if it were an independent application installed on your PC go to the Google Chrome, select Other tools and choose Crea application shortcuts. All that remains is to tick desktop and click Crea: WhatsApp Web will open as a browser-independent app.
Other useful articles