What is the trust score Instagram, also called the account trust or trust score. A detailed guide on how to earn the trust of the image social network.
Instagram analyze every single action you take from your accounts. Depending on the quality of these actions, the trust score of the account, trust score, it can increase or decrease.
Simply put, the account's trust score (also referred to as health score) is how Instagram ranks your profile - is it reliable? Or is it spam? In the latter case, the account risks being banned.
There is no specific or technical way to verify yours trust score Instagram, but if your account is often blocked or Instagram forbids you to perform some of the actions, your account is interpreted by the social network as a bot.
What influences your Instagram trust score?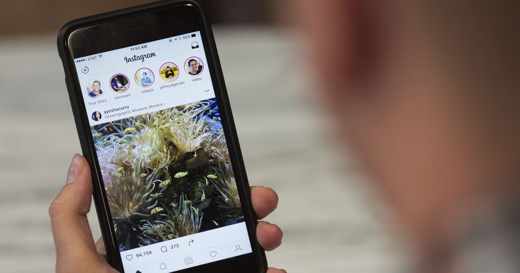 Some things can reduce your Instagram trust score. If you feel your account isn't trustworthy enough, try deleting the following.
Fake followers, comments and likes
When you post on Instagram, the platform initially tests your content, only shows it to around 10% of your followers, and analyzes how your audience engages with it. If the majority of your audience is made up of bots or irrelevant people, they won't interact with your content. Plus, bot comments and likes are now easily detectable by Instagram too, so this too will make you lose confidence.
Spam-like activity
Instagram is battling robots and automation, and over the past six months, this battle has become particularly fierce. Today, even those users who don't use automation tools at all are at risk of reporting. Some manual and organic activities are interpreted by Instagram as spam, especially anything related to publication, liking, the Comments repetitive, the too many follow / unfollow, the hashtag irrelevant, the tags of people who are not in your post, messaging directed at people who do not follow you and even links in your bio. The latter aspect is also dealt with on sites such as Reddit and on the forums dedicated to marketing on Instagram.
To stop acting like a robot, publishes at least twice a day. If you do this more often, the platform will see it as spam.
To make sure you don't go over your daily action limits, don't like, comment, or follow / unfollow people too quickly in the same time window. Instagram has daily and hourly limits that depend on your ER, account age, number of genuine followers, and other things. If you reach and exceed the limits, your account may be banned.
Repetitive comments they are another reason that could cause a low trust score. Instagram detects if you write the same comment under multiple posts. Use various comments under each post and make them human-like. One emoji is clearly not enough.
Even repetitive hashtags are considered spam. Promote your posts with hashtags, use them in different packages for each post you publish. Otherwise, Instagram will think you are spamming. Several hashtags alone are not enough; they should also be relevant to your content.
In this regard, I invite you to read: The best Instagram hashtags to get likes and followers
Tag people that are not in your post is spam. Once you've uploaded a post, there's no need to tag every celebrity or influencer you have in mind. Only mention the people who are actually in the photo or video you are posting.
Bulk direct mailing to people who don't follow you looks suspicious and is very intrusive, then Instagram will punish users who do so. Especially if you send the same message.
If you are involved in a group of people who comment on each other's posts on Instagram, you should get out of there asap. So-called comment pods don't guarantee anything good for your Instagram growth and ER relaunch. The thing is, Instagram algorithms aren't stupid and they see all those people constantly commenting on each other's posts.
How to increase the Instagram trust score
Instagram is a puzzle that sometimes makes things complicated. However, there are suggestions that do not harm your account but, on the contrary, feed into your trust score.
1. Post constantly
Try to post once or twice a day.
2. Comment and like your followers
It doesn't matter if manually or automatically, comment on your feed and like the posts there. And forget about emojis, a single word or repeating comments.
3. Use relevant hashtags
Hashtags should reflect the content of your post. Try to tie them to your business or content. Otherwise, all you do is spam. By the way, avoid using banned hashtags. This can result in a shadowban or an actual ban on your account.
4. Follow the users suggested by Instagram
If you use the follow / unfollow strategy to grow your account, try manually following the people Instagram suggests.
5. Follow your Facebook friends
Connect your Instagram account to Facebook and follow your FB friends. Robots can't do that, for sure.
6. Tag the relevant people who are in your photo
Always tag people in your photos and who have a lot of followers on Instagram. But also tag relevant brands that are in your photo or / and mentioned in the caption, Avoid overlapping tags and leave some space between each tag.
Read also: How to delete a tag on Instagram
7. Manually remove fake followers
Instagram allows users to remove people who follow them from their followers list. In general, each user should periodically carry out such a deletion to ensure that the engagement and trust score is not harmed by such ghost followers.
To learn more, read our guide on: How to remove followers on Instagram
8. Interact with your audience.
Reply to comments people leave under your posts, reply to other people's stories, send voicemails in addition to messages, and create engaging captions.
If you want to increase your Instagrma trust score, or restore it, here's what can help you with that: involvement organic, follower e Comments of verified users e follower, Mi like it o Comments of users with a high trust score.