Summer is upon us and after telling you about the Selfie in a bikini, also called bikini bridge, here is a collection of Strangest Instagram selfies with really special and disturbing subjects.
The self-timer to share with friends is a kind of social obligation and if done in extreme conditions, it can become very viral. It is the case of this boy, a fireman, who in dangerous conditions wanted to show the whole world, very unconsciously, I was there too.
The weirdest selfies on Instagram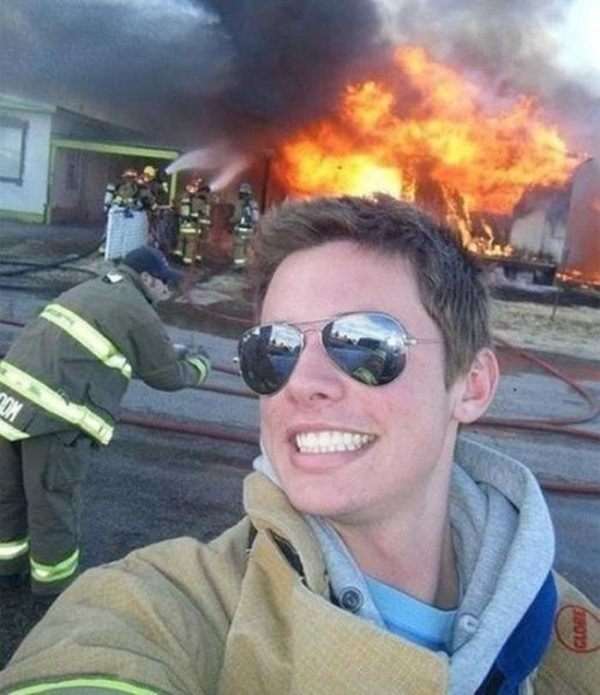 The phenomenon Selfie, (English term for photographic self-portrait) introduced in 2010 with the front camera of smartphones, has become very popular today.
Ironic, embarrassing and sometimes dangerous, i more trashy selfies of the web they are everywhere and have become a real obsession for all those who love to show off or have fun with their friends online.
The same goes for movie and TV stars (see Belen's selfies) who, to show off, do not disdain taking a selfie at any time of their life, not only at work but also in the most intimate moments.
From the bathroom to the beach, from skyscrapers to work offices, get ready to look at the self-portraits bordering on trash that for better or for worse have achieved notoriety not only on Instagram but also on social networks and on the Web.
Read also: Sons of VIPs: this is how they show off
Look at the PhotoGallery