There are many free apps that transform your smartphone into a GPS navigator, choosing the one that best suits your business needs is not as easy as it seems, so you will have to work hard and carefully read what I am about to tell you, because in a few minutes you will find out Which ones are they i best Android navigators and iPhone.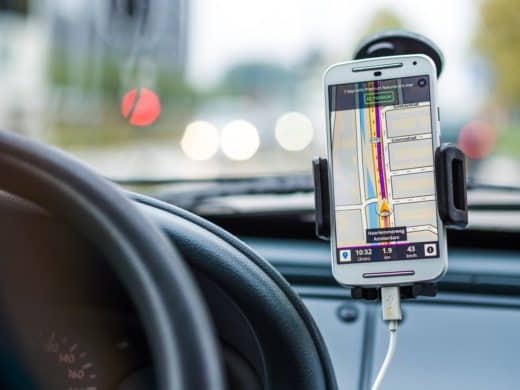 Until recently, to travel peacefully and reach the destination without taking the wrong road, it was necessary to have a GPS navigator and a suction cup for the windshield, or for the less accustomed to technology, it was necessary to resort to road maps. Today the situation has changed considerably, Android navigators allow any smartphone, even the cheapest, to become a perfect compass for our journeys.
The advantage of Android and iPhone browsers is to have a free and basic service that can offer fertile ground for every type of need: excursions between lakes and mountains, car trips and so on. There is also the possibility to download new updated maps and request additional services, in which case you can access the Android stores and download the most professional apps for a fee.
THE BEST ANDROID AND IOS BROWSERS

MAVERICK: GPS NAVIGATION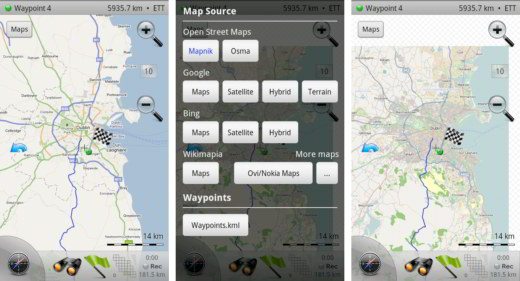 Maverick: GPS Navigation is a free app available for Android, and allows you to navigate between long distance and international roads. One of the aspects on which this App focuses is how to use the bicycle or guide you on hiking tours. The focus of Marverick is an app for mobile devices that offers useful elements for those who love to explore nature: the time when the sun rises and the altitude, are just a few examples. Take advantage of several maps, including those from Bing and OpenStreetMap.
OUTDOOR NAVIGATION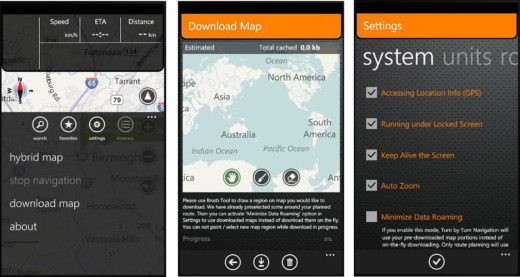 Outdoor Navigation is a free app, compatible with Android and iOS, which transforms your smartphone into a navigator useful for exploring the city without a motor vehicle, but using only a bicycle or on foot. Outdoor like Maverick is the right app to allow you to go through the woods, immerse yourself in nature and jump a canal. The maps show useful information such as latitude and longitude, a digital compass and the speed of movement.

GOOGLE MAPS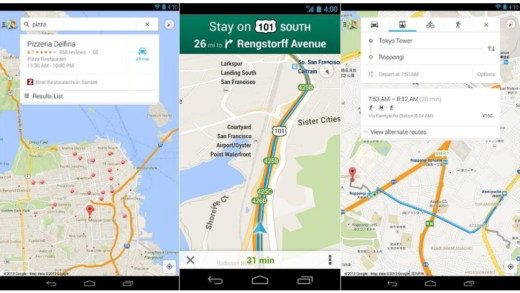 Google Maps is the google app that has become the symbol of digital navigators. Born as a desktop web service to help travelers find a specific route, it has since become the reference app for all motorists who travel kilometers and kilometers every day. Available for Android and iOS, Google Maps also includes a navigator "turn by turn"With voice prompts to guide you step by step through every bend. The history can be synchronized with that browser so that familiar places (like home, office, etc.) are available on every device. Also check out: How to use Google Maps offline.

NOKIA HERE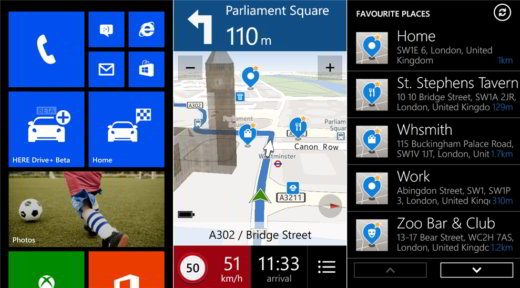 Nokia has temporarily abandoned smartphones, but has also left its mark. The Nokia Here map service, which also includes Transit, is very popular on devices with Windows Phone and for a few months also for iOS and in beta for Android. On the latter platform it is not very recommended due to road information not yet reliable. However, the app is completely free and offers downloadable online maps for different countries. By creating a Here account, you will be able to save your routes on the browser in the desktop version and find alternative routes in simple and minimal graphics.

MAPFACTOR: GPS NAVIGATION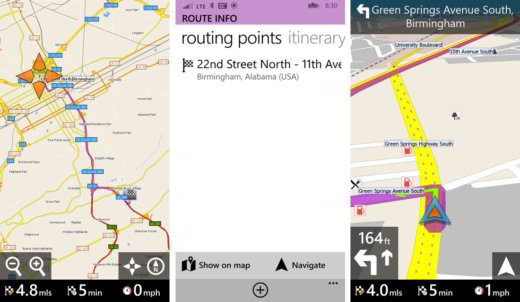 If you are looking for a free app that can seriously rival specific navigators, then MapFactor it might surprise you. This is an app that includes navigation not only for cars but also for trucks, using data from Open StreetMap. The clear and information-rich interface has 2D and 3D map viewing modes, and includes everything you need to never get lost. In addition to the speed detector, the app offers turn-by-turn GPS navigation and the ability to download maps for free. MapFactor in addition to being compatible with Android, is also available for Windows Phone.

NAVIGON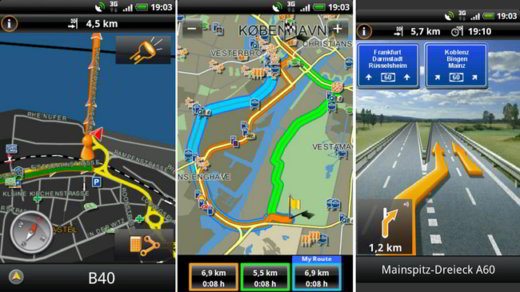 Navigon is a paid app (€ 54,99) for Android and iOS, developed by Garmin: a very popular name among navigation manufacturers. The app offers all the features a traveler needs. It is in fact equipped with features such as Reality View Pro, which allows you to have a redirected view of the road with very precise directions, 2D and 3D maps, voice guides, warnings about accidents, traffic and speed detectors and even the fuel prices of a given service station. In addition to the various features, the Navigon app is supported by the Michelin database, for the search of hotels and restaurants, which you can download after purchasing it. The app is available in the Europe version, with all the maps of the old continent.
Waze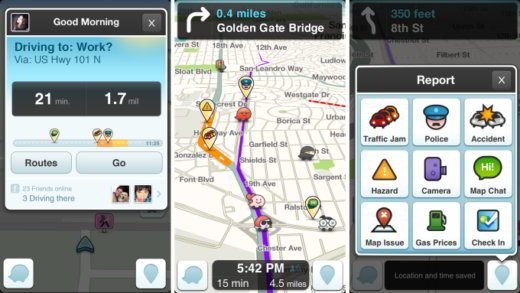 Waze is a social network of navigation applications for smartphones and tablets. Users who use the app can actively participate by reporting updates, traffic and other information that could be useful to others thus creating a community behind one of the most popular free apps on both Android and iOS. All this is done simply by keeping the screen on and sending traffic data in real time. The app will reward the most active users by assigning points and drawing up a ranking.
TOMTOM GO MOBILE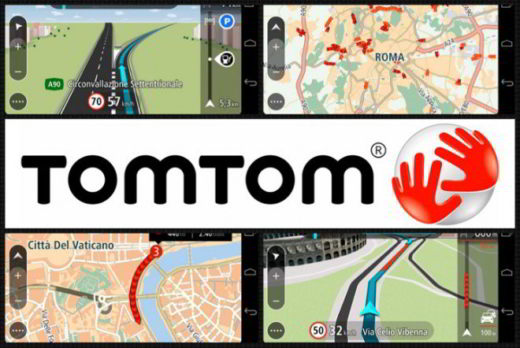 TomTom is Garmin's direct competitor, so it's impossible not to mention TomTom Go Mobile. The TomTom app is also subject to a fee and offers its services at a price of € 35,99. On Android and iOS it has been replaced by TomTom Go Mobile, and if you've already purchased the app, you'll be able to enjoy the new service at no additional cost for three years. Otherwise TomTom Go Mobile is free, but includes several in-app purchases with special subscriptions. The maps are continuously updated and are very extensive.