What is Custom Rom? How many of you have searched Google for the meaning of these words? The owners of a "less experienced" Android device will understand in this post what is the usefulness of a Custom Rom and how it should be installed.

First let's try to clarify what is a Custom Rom.
A Custom Rom is a more complete version of the operating system with more features and greater fluidity of the stock (indicates the ROM present when purchasing the phone).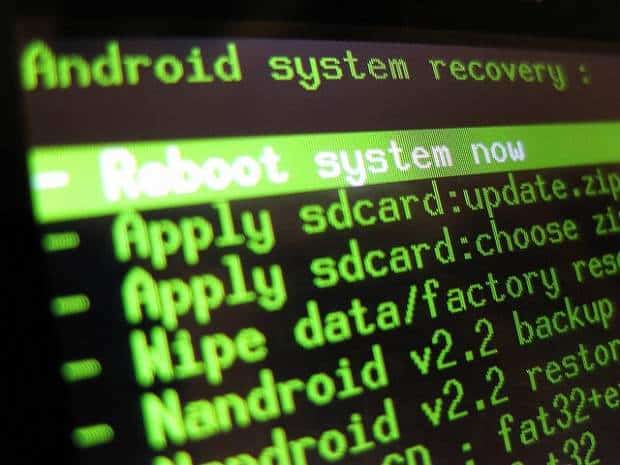 There are two types of Custom Roms: those based on sources released by Google and those based on stock.
The more reactive first ones decrease the battery life
The latter last longer but are less reactive.
The installation of a Rom involves the loss of all the content of the mobile device. To save the apps downloaded from the play store and not lose them, just use the app Titanium Backup Root.
How to prepare Android for installing a Custom Rom
Turn off the device
Restart the recovery with the keys (power button + home button)
Move with the volume up keys wipe datafactory reset and press the Home button to confirm (this procedure deletes all the content of your mobile device)

Move with the volume up keys wipe cache and premium tasto Home to confirm
Move with the volume up keys Advanced and then wipe dalvik-cache and premium tasto Home to confirm
How to install a Custom Rom
Move on install zip from sdcard and choose the previously downloaded rom in .zip format
Move with the volume keys up to yes and confirm with the key Home to start the installation of the rom
At the end do the rebot system now and enjoy the new rom.
The 5 best Roms for Android

CyanogenMod, can be downloaded from www.cyanogenmod.org and is the most popular ROM. It is based on the Open Source version of Android with changes and improvements
OmniROM, is downloaded from http://omnirom.org and has an original approach as it encourages community participants to participate in the development and improvements of the ROM.
MIUI, is installed on the devices of the Chinese manufacturer Xiaomi. The interface is different from the classic Android one and is closer to the iOS one. Download from http://www.miui.com/download-miui/
ParanoidAndroid, it is less innovative than the MIUI ROM but full of possible changes that all Android geeks would appreciate. Allows maximum customization of the Android device and can be downloaded from http://paranoidandroid.co/
AOKP, is the "unicorn ROM" and is one of the most complete and reliable in circulation. It is downloadable from http://aokp.co.