The best phrases to put as a WhatsApp status. An article on the most beautiful and original phrases to put on WhatsApp.
Are you looking for WhatsApp status phrases to use to share your emotions with friends or relatives? Read on because you will find been to put on WhatsApp, beautiful and with really effective phrases. Writing a status with a striking phrase that can impress is a way to attract attention and perhaps strike the person you are most interested in, which is why an original and romantic WhatsApp status is a good way to make you envy.
Read also: Funny WhatsApp group names
What is a WhatsApp status?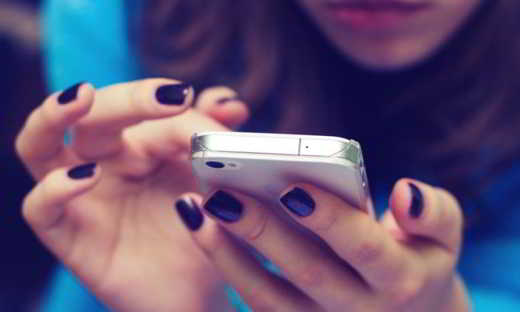 To customize your account WhatsApp provides statuses, it comes to phrases WhatsApp status that you can enter next to your name and profile picture when others see your contact in the app address book.
- WhatsApp statuses they are used to tell others if you are available, busy, in a meeting or other situations that prevent you from using the app. They serve in practice to indicate whether or not you are engaged in other activities. Lately, states have become similar to Instagram stories and are used by users to post love phrases, funny phrases or friendship phrases, all to personalize their profile.
How to change a WhatsApp status
If reading this article you have found a nice phrase that you want to use as your WhatsApp status, then you should know how to change it.
The procedure on smartphone Android e iOS it is identical. After opening WhatsApp click on STATE in the top menu. Then click on the icon with the inscription My status to update it.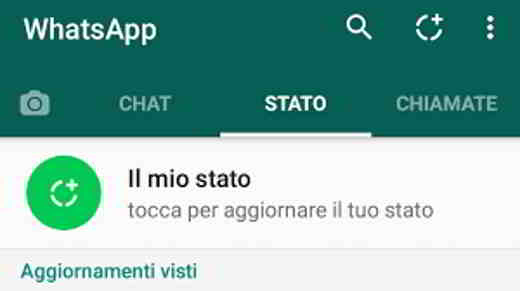 Here you can select an image, take a photo to use as a message background, select a video or write a custom status phrase.
To write a sentence in the state that serves to indicate how you feel today or what is happening in your life you have to click on the pencil symbol and start writing what you want to communicate to the people who know you on WhatsApp. Once the text is complete, press the arrow symbol to make the message visible. Its duration will be 24 hours, after which it will be automatically deleted.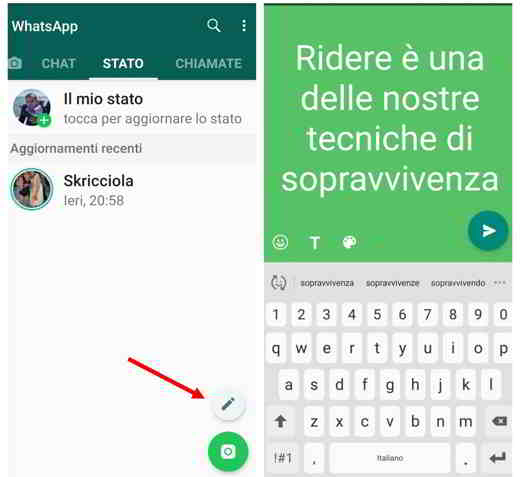 If you want to share your WhatsApp status phrase only with some contacts, all you have to do is click on STATE (in the top menu) then up Settings> Privacy status and then choose who to share the status update with: My contacts, My contacts except .., Share only with .. This last item will allow you to select the recipients of your status update.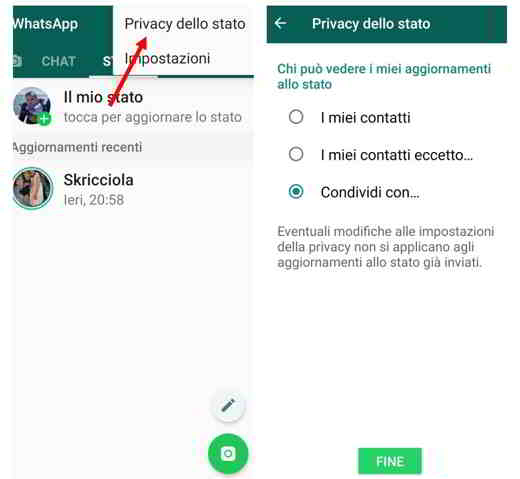 To delete a status before 24 hours, just press on the three dots to the right of the message and then immediately hold your finger on the status update until you see the message selected. The trash can appear at the top to delete the update. Click on it and at the confirmation message click on REMOVE.
For further information read also: How WhatsApp Stories work
Here are the beautiful and original WhatsApp statuses.
WhatsApp states love phrases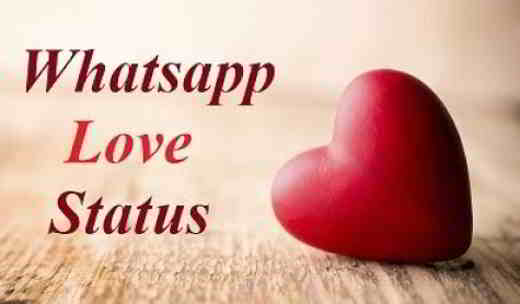 Between the best phrases for WhatsApp to put as a status those about love cannot be missing (also called states of love). Below you will find a rundown on best love whatsapp statuses. These are romantic phrases that you can say to the most important person in your life. Read carefully and choose the best WhatsApp love status for your intent.
I love you with a love that is more than love.
If you love someone, let them go, because if they come back, they have always been yours. And if it doesn't come back, it never has been.
True Love is that act of courage that many call madness.
Love is when you look at the sunrise and feel the horizon within. You are infinite.
I am looking for you in the enchantment of all the colors of spring.
Just because we won't be together doesn't mean I won't love you.
I'm not strong, I've never been strong. But when you hug me, I feel like nothing can hurt me.
When I look at you my heart skips a beat and I forget to breathe.
If you don't remember that love ever made you commit the smallest folly, then you didn't love.
I see you, you sweet shining shadow of the night, your eyes, your forehead, your beauty, your smile.
Take off my bread if you want, take off my air, but don't take away your smile.
I would like to give you everything, to love you better, to be able to live other lives with you.
Love is when you can't sleep because reality is finally better than your dreams.
The greatest happiness that love can give is to shake the hand of a woman you love for the first time.
Nothing without you would be what it is.
Maybe you are crazy, surely beautiful, you have these eyes that I would never stop looking inside.
Whatever our souls are made of, mine and yours are made of the same thing.
Love is the only thing that can be infinite in the heart of man.
Love, love madly, love as much as you can and if they tell you it is sin, love your sin and you will be innocent.
Only those who love know. Poor who does not love!
Love is like lightning: no one knows where it falls until it has fallen.
Every time you hold my hand I find another reason to fall in love with you.
True love is like a lighted window on a dark night. true love is a lit stillness.
To the world you can only be a person, but to a person you can be the world.
When you love, you discover in yourself such richness, such sweetness, such affection, that you do not even believe that you know how to love so much.
All I know, I only know because I love you.
Everything is born, grows and dies, what I feel for you is born, will grow but will never die.
The most precious possession a man can ever get is a woman's heart.
When I look at you my heart skips a beat and I forget to breathe.
You look like no one since I love you.
Read also: Phrases for photos
Funny WhatsApp states phrases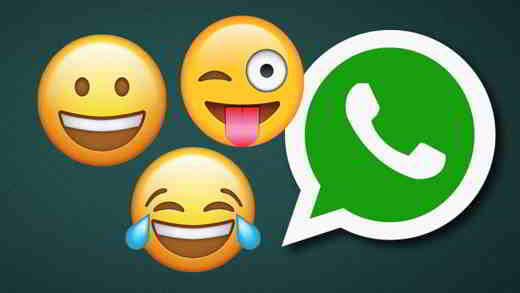 After the WhatsApp statuses of love, if you are a witty type and you always love to joke and laughHere are some great ideas that you can add as funny WhatsApp statuses.
Don't treat life too seriously. You'll never make it out alive.
my only regret in life is not being someone else
life is pleasant, death is peaceful. It is the transition that is problematic.
Life is like an onion; you peel one layer at a time and sometimes you cry.
A successful man is one who makes more money than his wife can spend. A successful woman is one capable of finding such a man.
If behind a great man there is a great woman, behind a great woman there is a great maid.
Getting married is like putting your hand in a sack full of snakes, hoping to get an eel out.
If love is the answer, can you please ask the question again?
Life would be a tragedy if it weren't fun.
I prefer heaven for the climate, hell for the company.
Luck is blind but bad luck sees very well.
I would like to have some of the tenacity that Radio Maria has in the gallery.
I love the talk about me. I always discover things that I didn't even know I did.
Don't play too much on Facebook. Remember that in reality there are people who know you.
If you can make a woman laugh, you can do anything to her.
Laughs best who laughs last.
It is possible to understand a man by his way of laughing.
Sometimes in life we ​​either laugh or cry. And I prefer to laugh.
Anyone who at least once has been able to laugh really heartily cannot be hopelessly bad.
Laughing is one of our survival techniques.
Phrases states WhatsApp Friendship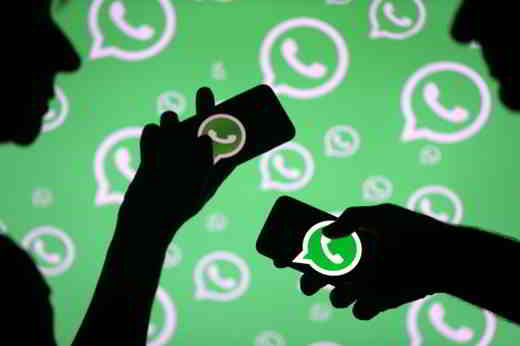 You want to dedicate beautiful phrases for WhatsApp to yours best friend? Below you will find other phrases for WhatsApp.
Love is blind; friendship closes its eyes.
If a friendship ends, then it never started.
Many people will come and go from your life, but only true friends will leave footprints in your heart.
A friend is the most precious thing you can have, and the best thing you can be.
The worst loneliness is being devoid of sincere friendship.
Friends are relatives you choose for yourself.
It's the friends you can call at four in the morning, the ones that matter.
In nothing do I consider myself happy except in remembering my good friends.
What makes friendships indissoluble and doubles their charm is a feeling that love lacks: security.
A friend is the most precious thing you can have, and the best thing you can be.
Friendship is a single soul living in two bodies.
Silence is the true friend who never betrays.
True friends are the ones who warn you of your mistakes, while the false ones, seeing your mistakes, point them out to others.
True friends will never be distant, they can be in space, never in the heart.
Bad luck shows us who are not true friends.
A friend is a person who loves us all the same, despite knowing us.
The enemy of my enemy is my friend.
Whoever is our friend is fond of us; whoever is fond of us is not necessarily our friend.
Friends are born, not made.
No good without a friend gives us joy.
Phrases states WhatsApp songs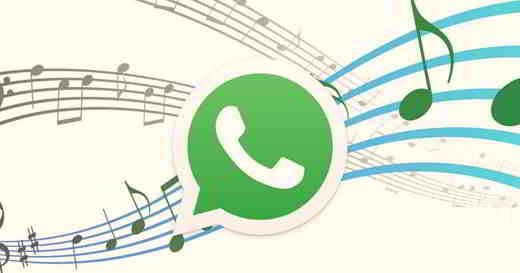 If you are a music lover, below you will find a selection of best phrases to put as WhatsApp status written by poets of pop music.
I was born to love you, with every single beat of my heart. Yes, I was born to take care of you, every single day. (Queen).
Only for you I convince the stars to draw in the infinite sky something that looks like you. (Negramaro).
You're one in a million, yes, that's who you are. You're one in a million baby, you're a shooting star. (Guns'N'Roses).
I thank you for loving me, for being my eyes when I couldn't see, for parting my lips when I couldn't breathe. Thank you for loving me, thank you for loving me. (Jon Bon Jovi).
While he taught her to make love, she taught him to love. (Fabrizio De André).
You are inside me like the high tide that disappears and reappears taking you away. (Antonello Venditti).
And I come to look for you, with the excuse of having to talk to you, because I like what you think and say, because I see my roots in you. (Franco Battiato.
An unsatisfied life makes a man tough (Bruce Springsteen).
There is a principle of irony in keeping the most secret thoughts pampered and finding them already revealed (Elisa and Ligabue).
I have a secret. Everyone always has one inside. He chose it or turned it off. Everyone wanting and suffering (Tiziano Ferro).
It is better to burn than to slowly go out (Neil Young).
My uniform is skin and my power is my age (Kiss).
Any money you make will never give your soul back (Bob Dylan).
Imagine all people sharing all over the world (John Lennon).
Don't move too fast if you want your love to last (The Doors).
Love cannot save you from your fate (Jim Morrison).
A friend is someone who gives you total freedom to be yourself (Jim Morrison).
If you smile despite your fears and pains, smile and maybe tomorrow you will see the sun coming and shining through you (Nat King Kole).
I just need time to die in your arms like this. Tomorrow you can forget, tomorrow… but now tell me yes (Lucio Battisti).
The head starts and goes around, looking for its whys (Arisa).
I've put away a lot of things, but I can't explain why I can't put you away (Ligabue).
You lived only from beginnings, from first-time excitements, when everything surprises you and nothing still belongs to you (Nicolò Fabi).
As always I am sure, as always, you will grow by my side (Negramaro).
Phrases states WhatsApp English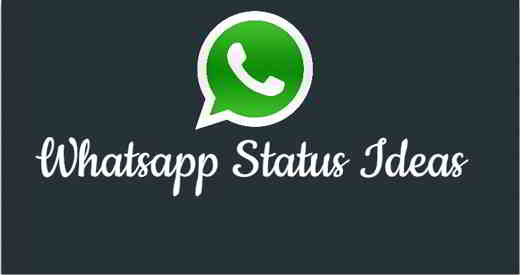 If you love the English language here are some phrases for Whatsapp status in English with translation that you can use to stun all your contacts.
Life is simple if we are simple… Life is simple if we are simple ...
Love me or hate me, but you will never change me. You can love me or hate me, but you will never change me.
Stop checking my status ! Go get a life! Stop checking my status! Get a life!
Silence is the best response to a fool. Silence is the best answer to a madman.
You fall in love, you get hurt. That's life. You fall in love, you get hurt. That's life.
Sky above me, earth below me, fire within me. The sky above me, the earth below me, the fire inside me.
Life is better when you are laughing. Life is better while you laugh.
It hurts, but it's ok. I'm used to it. It hurts, but it doesn't hurt. I'm used to it.
Never do anything yourself that others can do for you. Never do anything others can do for you.
The more weird you are, the more fun you are. The stranger you are, the more fun you are.
Phrases states WhatsApp Tumblr

In this section, here are the statuses for WhatsApp where you can find all those phrases (for example the tumblr #phrases songs), even funny ones, that are recurring on the social network Tumblr, I hope you can find the phrase you like best.
Life is a great disappointment (Oscar Wilde).
I might as well have been satisfied but that's how you become unhappy. - Bukowski
I have a habit of losing myself looking at you. You are addictive, I need to love you.
We were the one who is neither told nor admitted, but never forgotten. - Frida Kahlo
Don't be afraid and give me your hand, the night is dark but you and I will take shelter.
I have too many paranoia for just one brain
I know what is best for me only then I don't
If we have to do it is bullshit, let's do it together. Which is better for us, which is good for us.
I know the problem is not the fall, but when tomorrow I wake up in pieces.
I would like to see you dressed in nothing, to write on you that you are mine forever ...
Long live my enemy, so that he can witness my success.
They say that talking to each other is good, but words are bad.
An unhappiness that kills: never knowing what you could have been.
Sometimes it happens to feel alone, and pretend that it's okay, that sooner or later it will have to pass.
But everything is clear if I get lost in your dark eyes.
You are just looking at a reflection, you are so much more than all of this.
The best part of me has always been yours.
As you have seen me, no one has ever seen me.
Because they told me that thinking kills more than smoking.
Every person who loved me I disintegrated.
Best sites to find new beautiful statuses for WhatsApp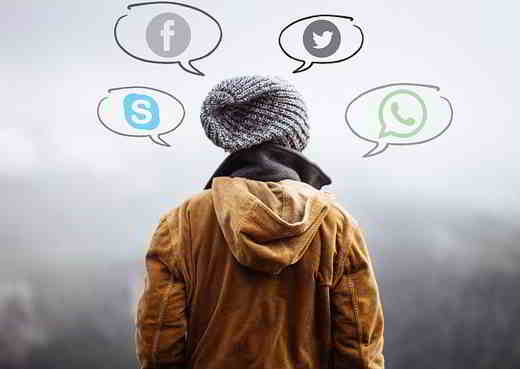 Finding phrases for funny WhatsApp statuses on the web is very easy, the important thing is to know where to look. That's why the advice I can give you is to take advantage of the Social Network and some sites of aphorisms and quotes who provide beautiful phrases to use.
Social Network with phrases for WhatsApp status
Here's where to find more beautiful, cool, and fun tips.
As for the Social Networks on Instagram the well-known hashtags with # allow you to find beautiful quotes. Going to Zuckerberg's social network, just formulate the hashtag #quotes or #phrases and that's it. To learn more, you can also read our guide on best Instagram hashtags.
Also Pinterest, the social network based on sharing photos, videos and images, is a good search engine for your phrases. Type in the word Pinterest Quotes on Google and enjoy downloading images with phrases.
Twitter is another social network where by typing the word Quotes, you can find many phrases made available by its users.
Tumblr, even without subscription, it offers several beautiful phrases to use on WhatsApp. Go to its main page and in the search bar type Top Quotes. Other Tumblr quotes can be found on the Appfoto website
Whatsapp states in English
If you need a WhatsApp status in English here are the best phrases for Whatsapp profiles:
Nothing is impossibile. Nothing is impossible.
Stars can't shine without darkness. The stars cannot shine without darkness.
Never forget who you are. Never forget who you are.
You are your choices. You are what you choose.
Don't dream your life, live your dream. Do not dream your life live your dream.
Learn from yesterday. Live for today. Hope for tomorrow. Learn from yesterday. Live for today. Hope for tomorrow.
Explore Dream Discover. Explore, Dream, Discover.
Trust your soul. Believe in your soul.
I am not afraid I was born to do this. I'm not afraid, I was born to do this.
Be a warrior not a worrier. Be a warrior, don't worry.
Dream without fear. Love without limits. Dream without fear. Love without limits.
Too wild to live, too rare to die. Too wild to live, too rare to die.
Find your fire. Find your focus.
A problem is a chance for you to do your best. A problem is just a chance to do better.
My life is my art, My art is my life. My life is my art, my art is my life.
Sites with beautiful phrases whatsapp states on aphorisms of various kinds
Aphoristically
Frasiaforismi
Shakespearinitaly
Thoughts Words
Dry News
FrasiMania
LeFrasi.com
Other useful articles
Free WhatsApp Profile Pictures